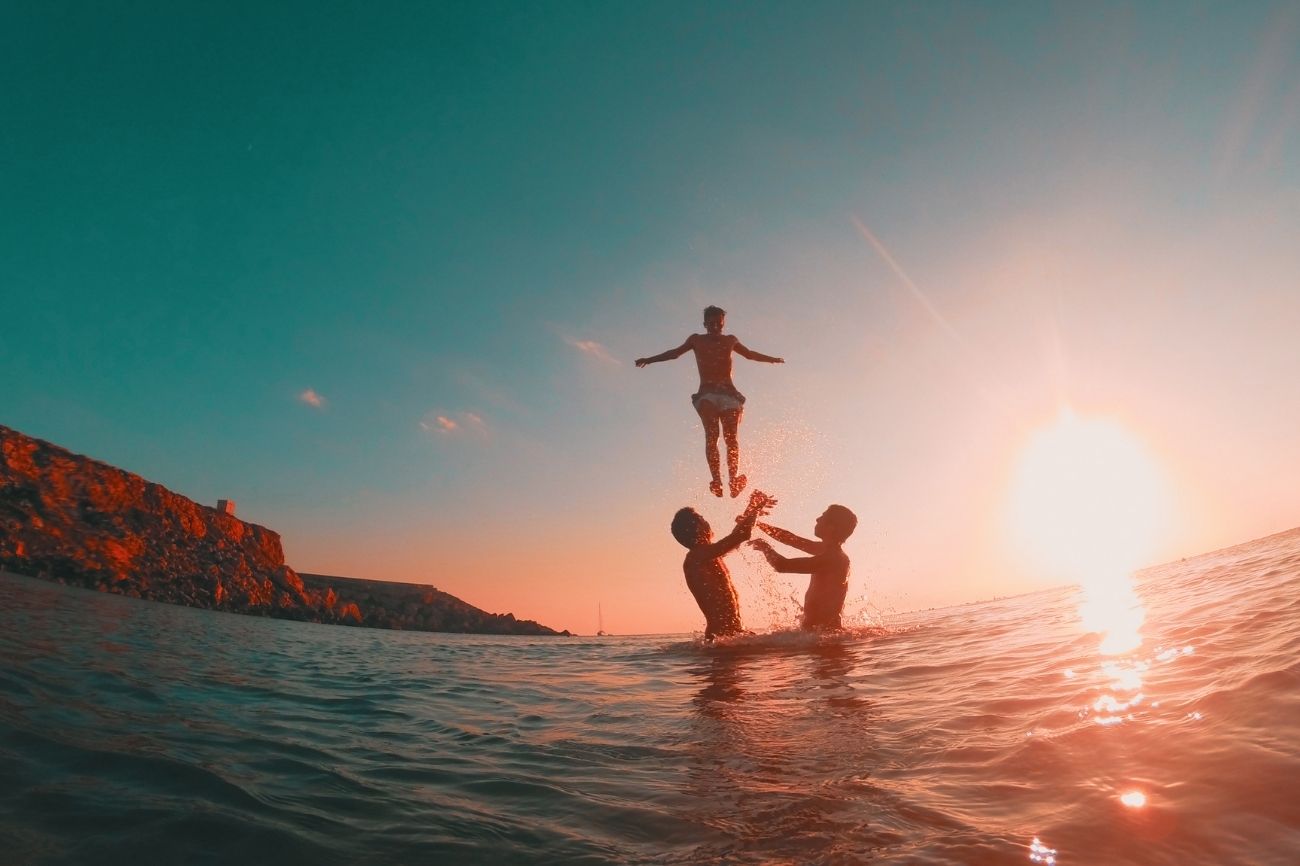 All you need to Know about Travelling to Malta in Summer 2021
Are you planning a summer 2021 holiday in Malta and Gozo?
Here's everything you need to know about the current situation in the country and English schools.
In recent weeks, Malta and Gozo have made international headlines as the ideal summer 2021 travel destination. Here's why:
1. It is one of the safest destinations in Europe
Malta has always been known as a safe destination for travelers, but this year it's on top of the list due to progress made in relation to the pandemic. It's based on the fact that the island has already reached herd immunity, has over 70% of the population vaccinated, and is lower restrictions as of the 1st of June.
2. It is easy to enter the country
As of the 1st of June, Malta is open to most nationalities, with a variety of flight connections to major airports in Europe. All European citizens and residences can enter Malta freely, without needing a visa or quarantine.
Malta is making use of a system with Red, Amber, and Green lists for travelers. If your country is on the green list, it means you can enter Malta freely with no rules or regulations. For countries on the Amber list, all that is needed to enter is a vaccination certificate or a negative PCR test taken not more than 72 hours prior to arrival.
And if your country is on the red list, you can make use of corridor countries and quarantine there for 14 days, prior to visiting Malta.
You can keep updated with current news on the official tourism COVID-19 update page.
3. A variety of flights are available
Malta is well-connected with all European countries, having regular flights departing from most central airports. Considering the island's central position in the Mediterranean, you are never too far, with short and direct flights available. The Malta International Airport has also implemented a number of safety measures to safeguard all travellers, and the entire island.
Look for a flight? Visit the Malta international airport's website for an updated flight schedule.
4. COVID-19 Regulations have been eased
Currently, most establishments in Malta have opened their doors again. Shops, restaurants, hairdressers, gyms, cinemas, and bars are back to welcoming people while abiding by safety regulations. It is also possible to practice contact sports in groups outdoors and to enjoy visits to the beach without wearing a mask.
Important: The number of people in groups in public is capped at 6. It is still necessary to always wear a mask in public, apart from at the beach.
5. English schools are open for face-to-face classes
All English language schools in Malta and Gozo are welcoming students in classrooms again. Many teachers and team members have also been vaccinated. Several safety regulations and procedures are required, to create a safe learning environment.
Read our safety protocol and regulations at BELS Languages schools.
6. The Government is providing vouchers to English students
The government of Malta has launched a great initiative, providing vouchers for English students to use throughout their stay here. Any student above the age of 12, who is studying for 15+nights, is eligible to apply for the vouchers. The minimum value is €150 while the maximum value is €300 per student (when staying 30 nights).
These can be used at schools, in restaurants, shops, and in tourist activities on the entire island. The scheme is available on a first-come-first-served basis, with a limited number of funds available. How to apply? If you're studying with us at BELS Malta or BELS Gozo, we'll do it for you!
7. The sun, sea, and Mediterranean charm
Along with all the benefits of visiting Malta and Gozo this summer remains the fact of enjoying the splendor of the islands. Surrounded by natural beauty, plenty of sunshine, beaches around every corner, and a culturally and historically rich environment.
Planning a trip to learn English in Malta this summer? Have a look at our complete holiday packages: