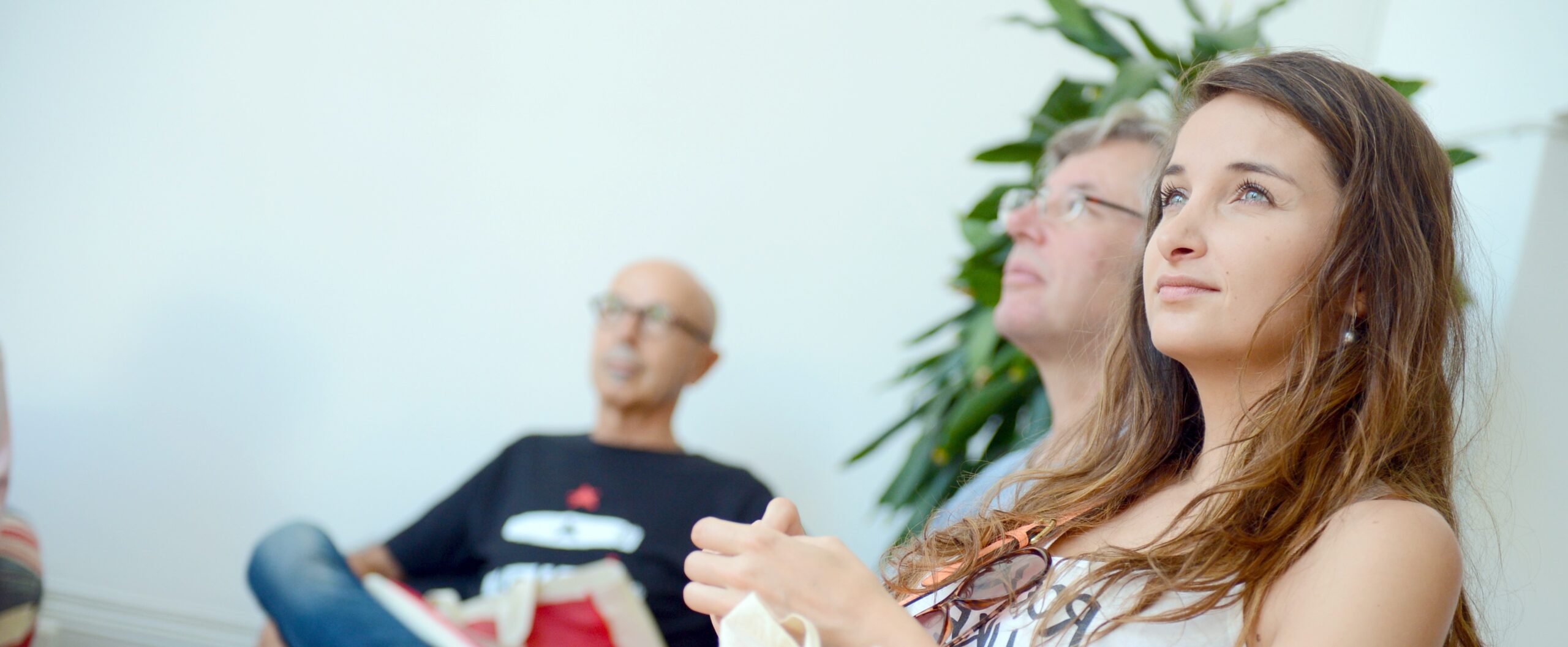 Plan your Trip with a Top School in Malta & Gozo
Experience an International Community
Benefit from the power of long-term immersion and discounted prices. Achieve higher fluency in English and build the confidence you need to reach your academic and personal goals.
Join a  professional school with 20+ years of experience;
Benefit from individual attention and personalised learning plans;
Learn with high-qualified and energetic teachers;
Meet like-minded travellers from all over the world;
Become a part of a welcoming and international student community;
Experience the Mediterranean lifestyle and island life;
Indulge in the sunshine, crystal-clear waters and delicious cuisine;
Apply using Erasmus+ or Bildungsurlaub grants.
with everything needed for longer stays
Visa Assistance
We're in close contact with visa units. We'll help prepare everything needed prior to your arrival.
Airport Welcome
Our driver will take you directly to your residence, providing keys and a welcome pack (map, sim-card, bus information).
Quality Accommodation
Modern student residences with a max. of 6 students per apartment. On the seafront and within walking distance from the school.
Friendly Community
A fully immersive experience. Become a part of our student community and meet like-minded people from all over the world.
Learning Plan
Create a personalised learning plan with our director of studies. Obtain international recognised certification at the end of your course.
24/7 Support
You can speak to us directly about anything at the school, online or using an emergency number. We're always available.
Providing Complete Packages, including:
✔ Online English level test
✔ Registration fee + welcome pack
✔ Coursebook and material 
✔ Internationally recognised certificate of attendance
✔ General English Standard (20 lessons/15 hours per week) 
✔ Accommodation in student residences (single or twin room)
✔ Arrival transfer + eco tax
Pricing (Basic Package)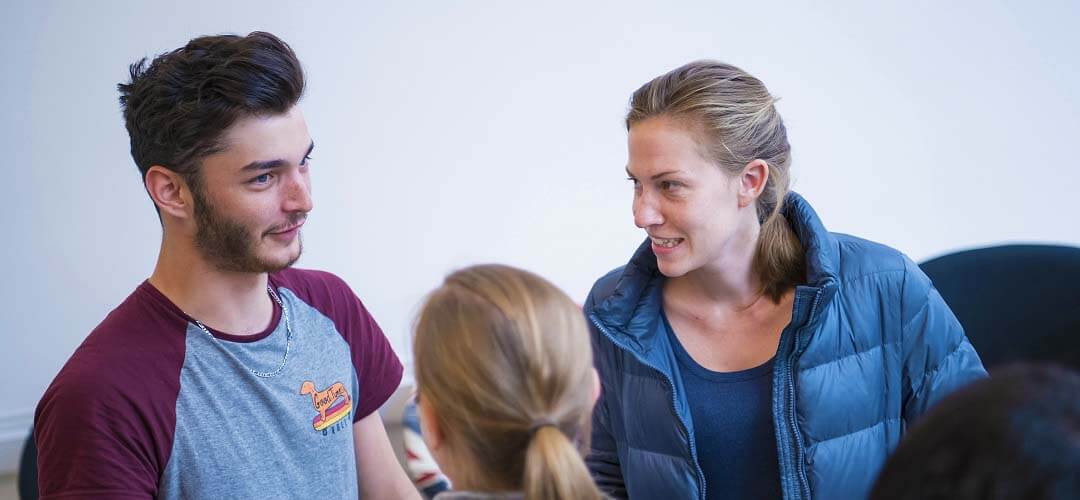 8 Weeks (Twin room)
Benefit from lower rates depending on the season. High season rates are valid from 20 June – 28 August 2021.
Low season: €2040 | Extra Weeks: €245 p/w
High season: €3320| Extra Weeks: €415 p/w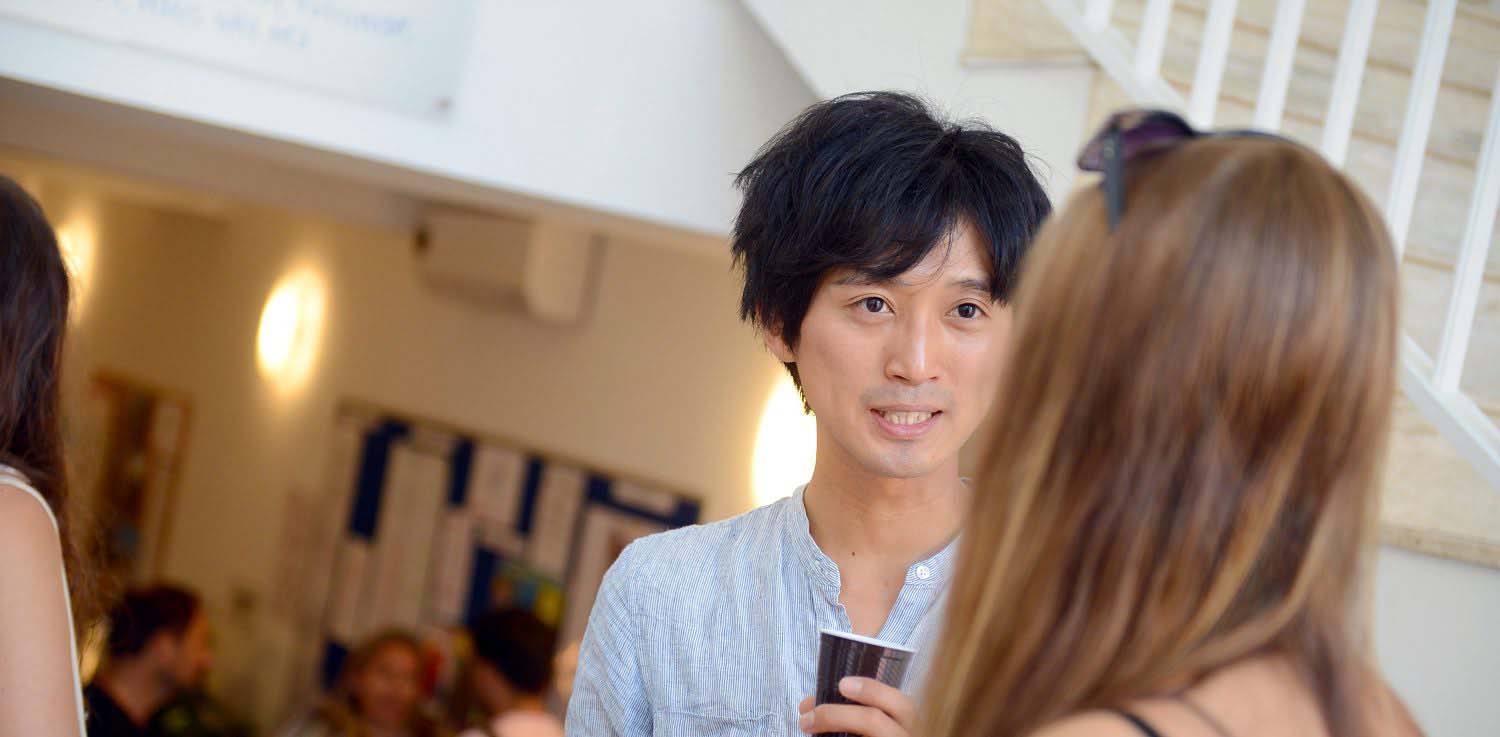 12 Weeks (Twin room)
Even further discounts are available for courses of 12+ weeks. Discounts are valid year-round and across all seasons. .
12 weeks package: €2540
Additional weeks: €205 per week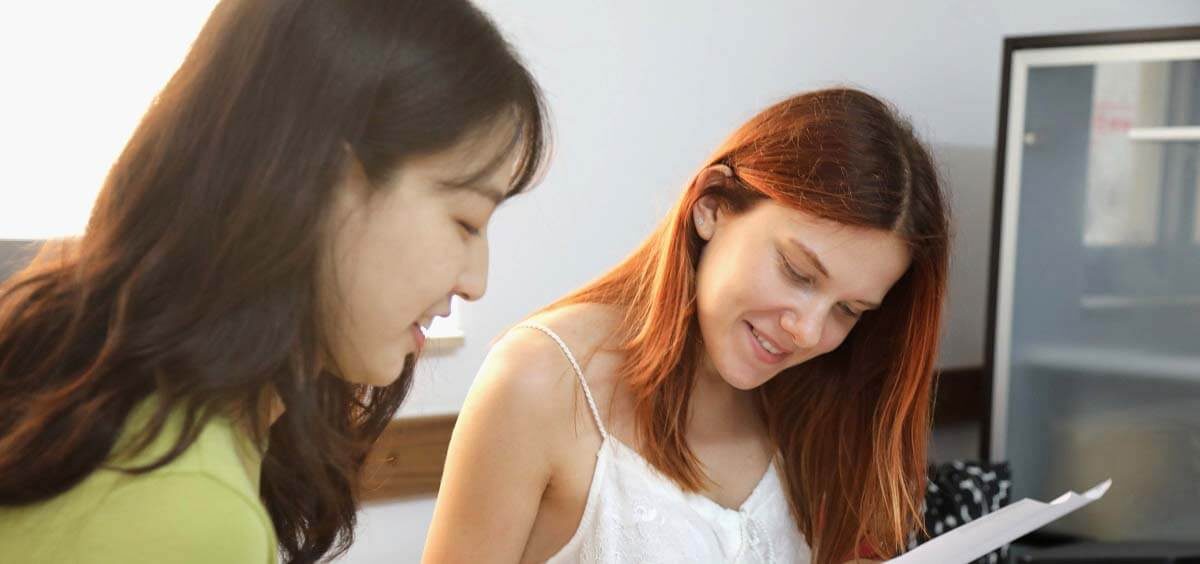 24 Weeks (Twin Room)
Looking for longer stays? A 4 week holiday period (with no school) is provided for visa students when booking courses for 24 weeks.
24 weeks package: €5000
Additional weeks: €205 per week
Optional Upgrades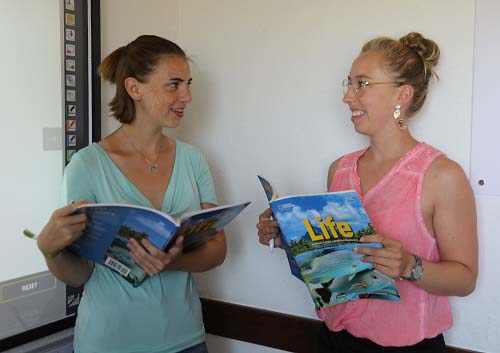 Intensive Course
Includes an additional 10 lessons per week focused on communication and everyday English.
+ €60 per week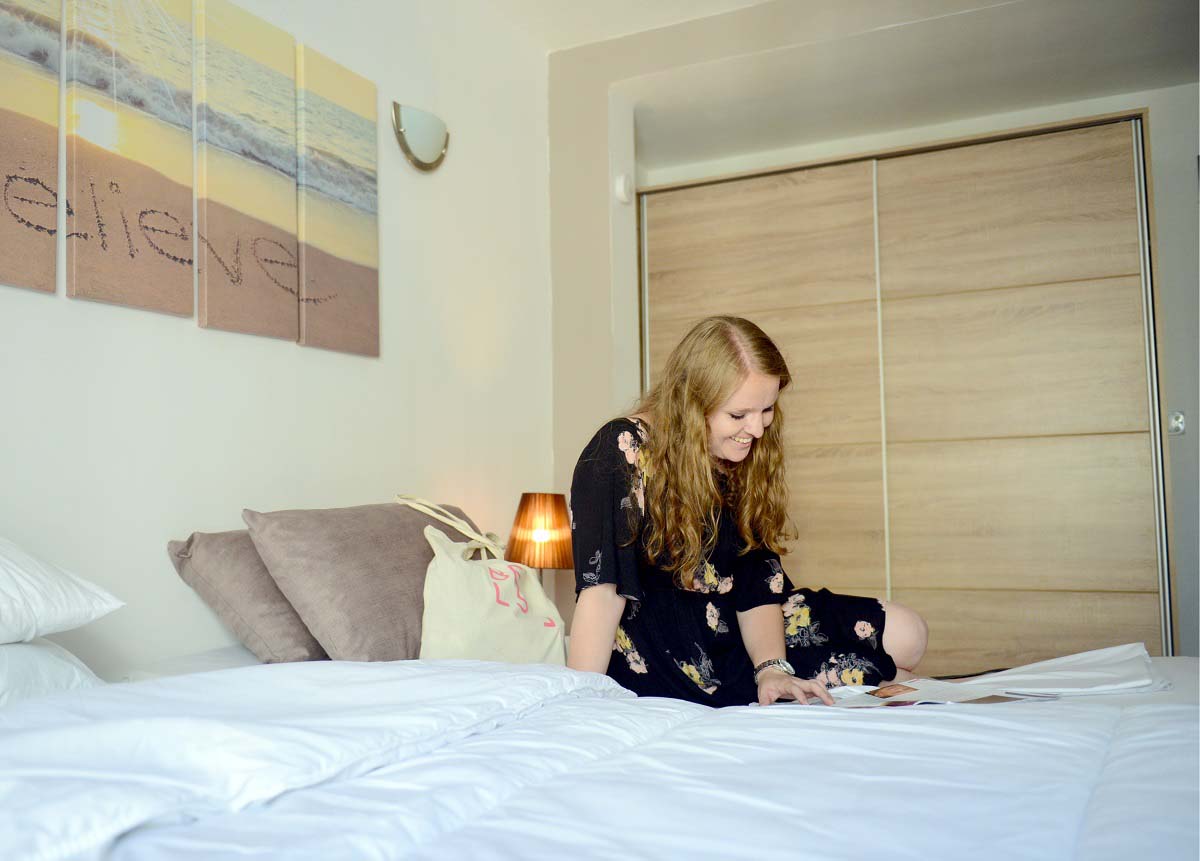 Single Room
Prefer more privacy? Upgrade to a private room while still benefiting from the student environment with a shared living area.
+ €50 per week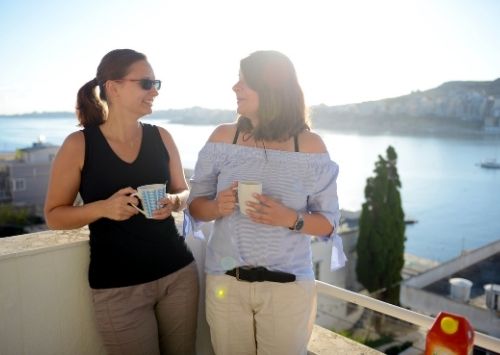 Private Bathroom
Book a private room with en-suite bathroom for increased privacy. Advanced booking is suggested due to limited availability.
+ €60 per week
Excellent Facilities
Study in a modern school with bright and airy classrooms. Stay in our superior accommodation options managed directly by the school.
Top School
We've got years of experience, high-quality courses and team of passionate professionals. With us, your education is in trusted hands.
Interactive Courses
Communication and interaction are key. Our content is current and deals with real-world topics to stimulate learning.
Safety & Hygiene
We've introduced new hygiene and safety measures to ensure our team and students are safe at all times.
Flexible Booking
Need to change your travel dates? It's possible to easily postpone your trip within a 6 month period.
Easy Registration
Register directly with us online. Quick email replies & live-chat service on site (check your junk mail!)
Read past student stories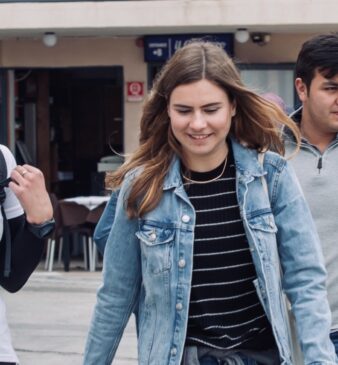 'Feels like family'
I wanted to start speaking better, because I really enjoy talking to people from all around the world. So I registered for courses at BELS due to the quality and based on online reviews.
And as I arrived I was super happy with my decision! From the first moment I loved it. I got a warm welcome and met a many lovely students, and a wonderful teacher. There's a energetic and friendly atmosphere. It was great for me.
Nadia, Switzerland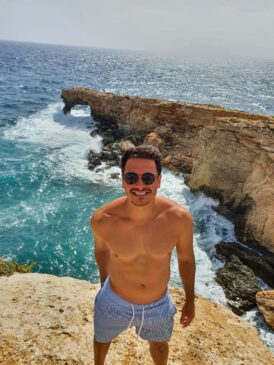 'Happy memories and great achievements'
Throughout the whole period I was at BELS I had plenty of support and attention from all the teachers, administration and directors as well. I was always able to count on everyone present for my growth as an English student, which was only possible thanks to the experience of these professionals. With the wonderful memories, happiness and gratitude I feel about my time there, I am glad to recommend BELS to anyone.
Jefferson Gama, Brazil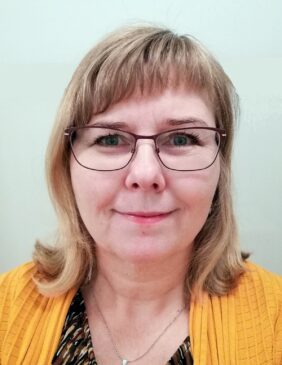 'Great atmosphere, top quality & academic competence'
My time at BELS Gozo was a really great experience. I couldn't believe how fun learning a language can be. I work as a principal and adult educator, so I think I can evaluate my experiences also from a professional perspective.
I can warmly recommend BELS to all adult learners. The whole staff in BELS did their job with all their hearts and it showed in everything.
Anita, Finland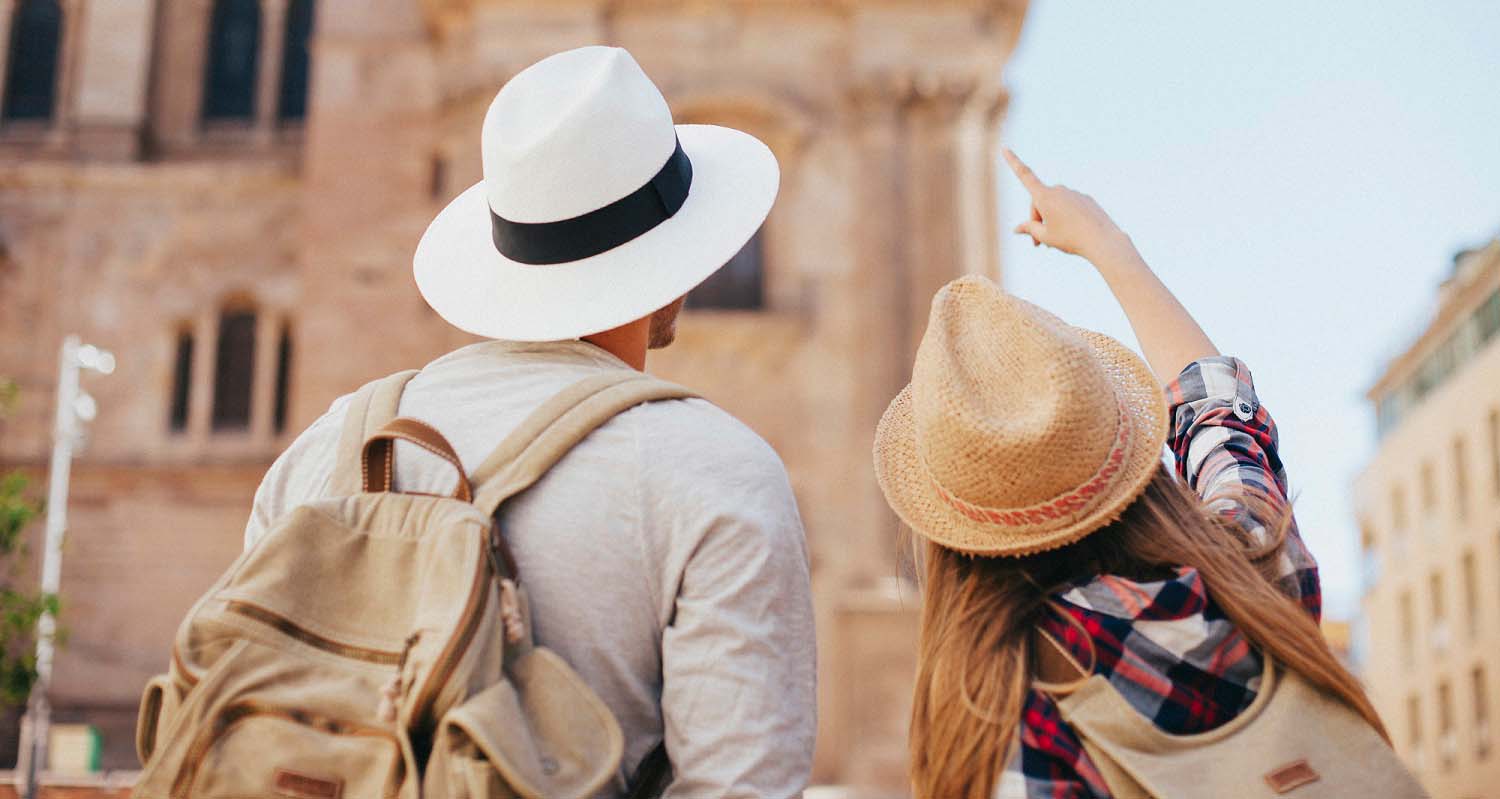 Start Planning your Trip. Let's Talk!