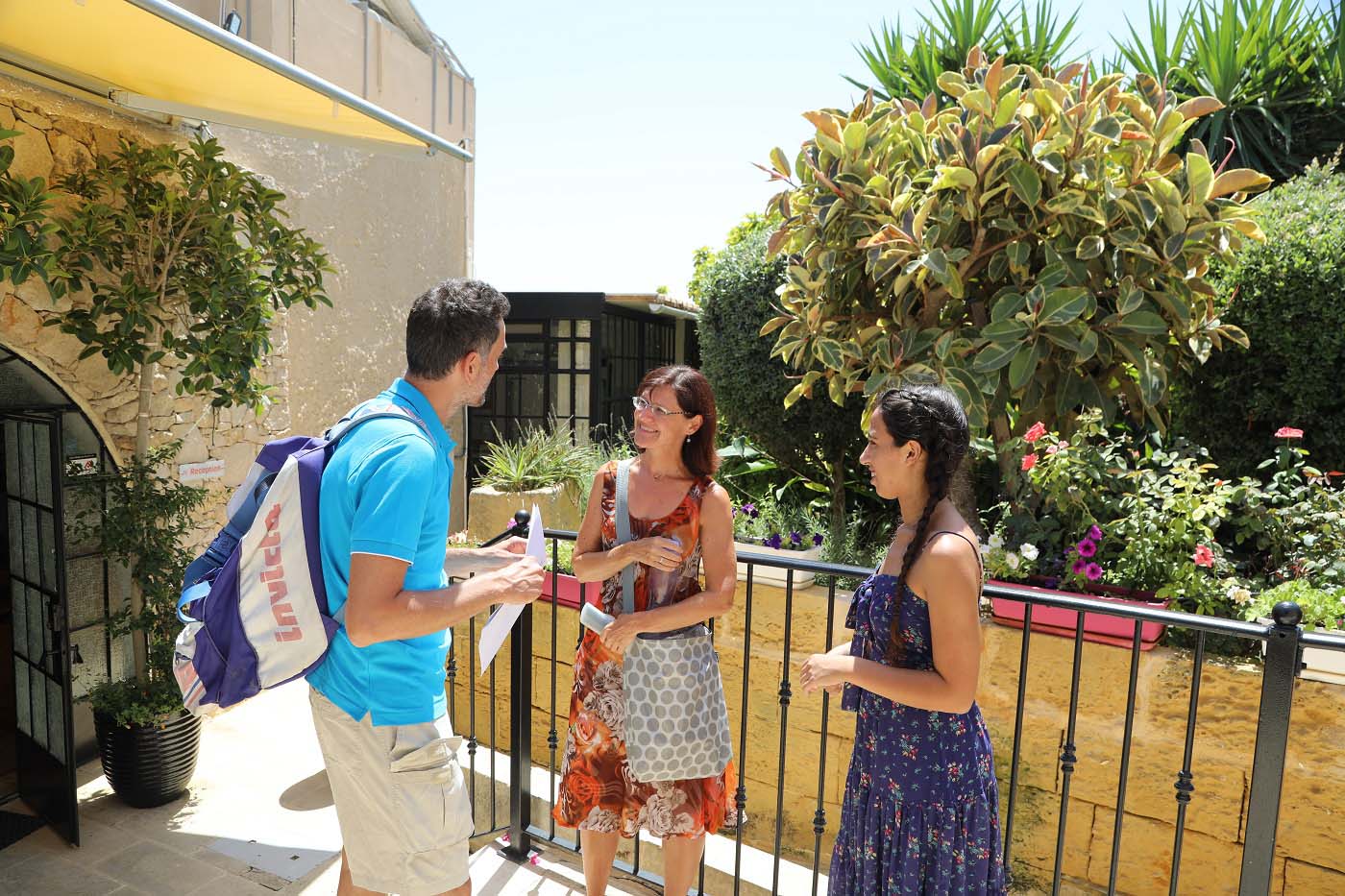 BELS Gozo is a year-round and owner-run English School for adults and young adults. Courses for children and families are also available during the summer.
Combine a learning experience with a relaxing break on a cultural, charming and peaceful Mediterranean island
BELS Gozo is a certified adult English school in the rustic village of Kerċem. The natural surroundings and quaint towns around the school invite visitors to have a relaxing and focused learning holiday. Here the Gozitan island life and cultural highlights come together to create a language stay experience unlike anywhere else.
The school is housed in traditional house of character that has been fully converted into a modern school. It comprises of 9 bright, air-conditioned classrooms, a sun terrace, garden and a library. Sandwiches, snacks and drinks are available through vending machines at the school Wi-fi is available throughout, and the building is wheel-chair accessible. All classrooms are equipped with interactive boards and audio equipment to heighten the learning experience.
Our English school in Gozo has been around since 1996. This centre specialises in general English, business English, individual and tailor-made courses for adults. The team creates a supportive, caring and friendly environment for all our students. There is a great community feeling at the school, with many students returning to us year after year.
Our team can organize your courses, accommodation, and airport transfers prior to your arrival. At the school, we can assist with planning your free time activities, as well as bicycle rentals and anything else required.
BELS Gozo gives you easy access to the quality education, a charming island and a welcoming community. After classes, you can discover the beautiful beaches, rich history, scenic country views, and delicious cuisine that Gozo has to offer.
English Courses for Adults in Gozo
At BELS Gozo we offer a variety of English courses to meet the needs of learners at different levels and with different goals. Our adult English courses are available year-round, on a short-term or long-term basis.
General English group courses: Our general English group courses include daily lessons on weekday mornings. You can choose between a standard course with 15 hours / 20 lessons per week, or an intensive course with 22.5 hours / 30 lessons per week. Each course is offered in a regular group size with a maximum of 12 students per class, or a mini group with a maximum of 6 students per class, for learners who prefer a more intimate learning environment.
Business English mini-group course: Our business English group course is a fluency course, which is offered in the afternoons, on specific start dates.  This course is ideal for students who need to improve their language skills in a professional context. The courses are designed to help students develop the language and communication skills necessary for success in international business.
Individual Courses for Business: Our individual business courses are available are stand-alone courses, or in combination with one of our group courses. They provide a personalised and flexible approach to learning. The course content and pace are tailored to the specific needs and goals of the student, whether they want to improve their general business English skills, prepare for a specific business situation, or focus on a particular area of business.
Individual lessons for exam preparation – Our exam courses are available as stand-alone courses, or in combination with one of our group courses. These lessons provide students with personalized instruction and support to help them achieve their target exam scores. The courses are tailored to the specific needs of the student, whether they are preparing for IELTS, Cambridge, or TOEFL exams. The course content covers exam techniques and strategies, as well as practice exercises and mock exams.
English Courses for Children in Gozo
As Gozo is a popular destination for family holidays, during the summer period, we provide group courses for children, at the same time as adult courses. Children can attend courses in the same building as their guardian, or can also attend courses on their own.  Outside of these dates, individual or semi-individual lessons are offered.
Group Courses for Children – Our group courses for children are available between 10 July – 18 August, with daily classes on weekdays. These courses aim to develop children's language proficiency and confidence in using English in real-life situations. The communicative approach allows children to practice using English in a fun and supportive environment, promoting fluency and accuracy.The courses also incorporate a range of activities that encourage children's participation and creativity.
Individual courses for children – Personalised classes for children are available all year round, with the option for semi-individual lessons for children coming together, who have a similar level of English. These courses are tailor-made based on the students' ages, interests, and learning needs.
Activities in Gozo
Gozo is a fantastic destination for all types of travellers, with a variety of activities to suit every taste. Whether you're seeking adventure or relaxation, culture or nature, Gozo has it all. From hiking and mountain biking to water sports and boat trips, there are plenty of outdoor activities to enjoy. You can explore ancient landmarks and cultural sites, or simply relax on the island's beautiful beaches and soak up the Mediterranean sun.
At our English language school in Gozo, we believe that learning goes beyond the classroom. That's why we offer a wide range of exciting activities for our students to enjoy. We have a range of experiences that will allow you to have an authentic Gozitan experience and explore the island's natural and cultural wonders while connecting with fellow classmates and locals throughout your stay.
BELS Activities – Our school provides a range of exclusive activities for our students such as welcome dinner, boat trip, and hikes. These are great opportunities to build connections, practice English and explore Gozo's stunning landscapes.
Activities for Adults in Gozo – For adults, we have a range of thrilling experiences like off-road safaris, cultural tours, wine tastings, and sunset boat trips. These activities are designed to help you explore the island's natural and cultural wonders while having fun and making new friends.
Activities for families in Gozo – Gozo is the perfect destination for families looking to spend quality time together in a beautiful and safe environment. Families visiting Gozo will be delighted to find an array of exciting activities suitable for all ages.
Student community – Apart from organized activities, our students enjoy exploring the island together and creating lifelong memories and friendships. Our school is renowned for its great student community vibe, and we encourage you to take advantage of it. For a truly immersive experience, book a complete package with accommodation in our student residences or host families.
Download our brochure to get an idea of the variety of family activities and adult activities that await you in Gozo.  All of our activities can be booked directly at the school, and you will receive all the necessary information during your welcome meeting on your first day.
BELS Gozo
BELS Gozo - BELS English Language Schools, Triq Ta Doti, Kerċem, Malta
English Language School
BELS Malta
BELS Malta - BELS English Language Schools, Saint Paul's Bay, Malta
English Language School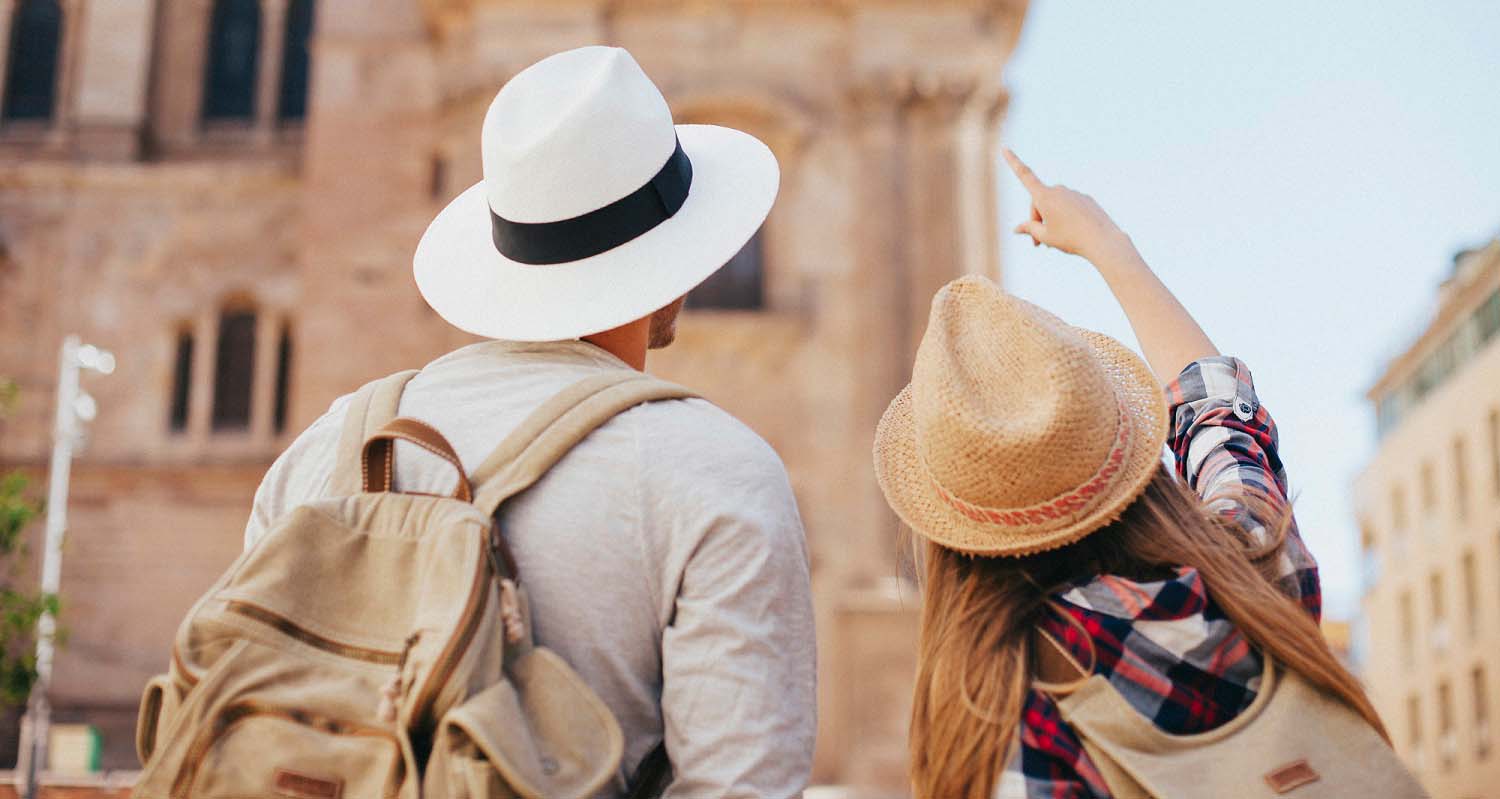 Submit your email below and one of our team members will write to to you. Remember to check your junk mail!