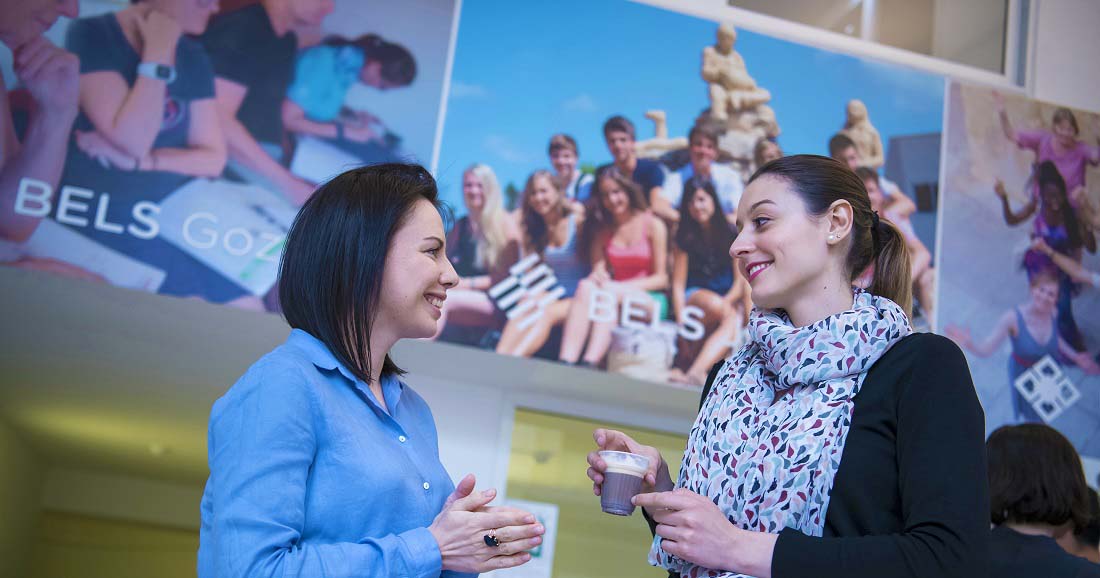 English Courses in Malta and Gozo
English Courses for all ages in Malta and Gozo 
Join English courses at one of our schools in Malta and Gozo, or combine the two, to experience both islands and schools.
Our English courses are offered on the Mediterranean islands of Malta and Gozo – where we have been successfully running two boutique language schools for more than 25 years. Over the years, Malta has established itself as a prime destination to learn English. English is the main language and is widely spoken in everyday life here since the islands are former British colonies. That means that in Malta and Gozo you can experience an immersive learning environment. Outside of the classroom, you can indulge in the rich history, pleasant climate, natural surroundings, and amiable lifestyle with your new friends from school.
What type of courses are offered, and who are they suitable for? Our English courses at both our schools in Malta and Gozo include a wide selection of programmes for young learners, young adults, teenagers, and adults.  Our course offerings include general English, exam preparation courses, business English,  and a portfolio of English for specific professions. All of our courses are available in groups with our international students for the solo travellers wishing to join pre-existing classes, and can also be offered as an individual or closed group course.
As an established school, we are highly accredited on an international level. All courses are separated according to the level of English (Cambridge CEFR framework, A1-C2), delivered by experienced teachers, and include an internationally recognised certificate of attendance.
You can see more detailed information about our options below. If you'd like some assistance in choosing the best course for your aims, contact us for personalised course advice.
Select your preferred category:
Frequently asked questions our English courses:
What is the level of English?
Our English courses are all divided according to the level of English. Each courses is available in a number of levels based on the Cambridge CEFR framework (A1-C2). Once you complete your booking, we will provide a link to our online test to determine the right class for you. The test can also be completed prior to booking by following this link, if you prefer. After your first day, if you feel the need to change level, you can speak with the director of studies to assess individually. Throughout the duration of your course, you may also take a level-change test to determine progress and move to the next level.
When and how long are the courses?
Our General English group courses in Malta and Gozo all run from Monday-Friday. New courses for adults start every Monday whereas teen and young learner courses are offered seasonally.  Courses are available for short-term (1+ weeks) as well as long-term studies (8+ weeks). Lower rates are available for courses of 8-11 weeks, and further discounted rates for courses of 12+ weeks. When needed, student visas for long-term courses can be arranged with the school.
How many students are in the classroom?
Our adult courses in Malta and Gozo are available in standard group sizes (max 12 students) and mini-group sizes (max 6 students). Business English Group courses for adults are delivered in mini-groups.
What is the method of teaching?
All our English courses in Malta and Gozo are delivered in a communicative approach, incorporating interactive tasks and collaborative work. The focus is on acquiring natural language and developing overall language ability across all skills (reading, writing, listening, speaking), with a particular focus on fluency and accuracy. The classroom environment is open, engaging, and enjoyable. Due to the focus on communication, courses are also personalised o help our students achieve their individual learning goals.
How much does it cost to study English in Malta?
Our prices depend on the season and the amount of weeks – we have discounted rates for long-term courses. You may use our quote-builder to find out the cost of your courses and send this to us to verify. You can also speak to us directly on livechat or send us an email for personalised quotations.
What students say about their courses

'Small groups and varied lessons'
I choose Gozo because of the weather and it's a lovely school building in a small village with great views. There are also very good teachers and the way of teaching is excellent. We're in small groups and there's a good mix between grammar, speaking, and vocabulary.
Christian Karl, Germany

'Developing my business English skills on vacation'
Apart from focusing on improving my general English skills, the professional teachers here also delivered tailored courses focusing on business English especially for my work. The teachers are all very lovely and helpful and I learned a lot, I will definitely come again.
Lydia, Germany

What I liked the most is that they teach you things that you will need for a future job, for example in my case I wanted to improve the way I talk with other people, the way I express myself. The teachers really encourage you to talk more, and If you make mistakes it's okay, they correct you and you keep trying. After being here for 8 weeks, I feel that I can express myself more naturally.
Maria, Spain

The quality of education and academic competence of the teachers was top-notch. I couldn't believe how fun learning a language can be. I work as a principal and adult educator, so I think I can evaluate my experiences also from a professional perspective.  The whole team did their job with all their hearts, and it showed in everything.
Anita, Finland

'Developing my Professional and English Skills over Summer'
About the English courses, what I like the most was the adaptability of the teacher, the interactive tools she used, and finally the small student group. All these reasons allow having a better approach to the lessons like if it was made-to-measure for you. What's more, the teacher can adapt to your needs during the lesson.
Flora, France

Our English courses are very interactive and engaging which is a nice change compared to my school back home. Sometimes we had lessons with language games, other times we had classroom debates and sometimes we even just spent the lessons talking about our lives and comparing our cultures and lifestyles with people from other origins. I found that having the personal aspect made the course more interesting and the teacher always corrected us.
Fanny, Belgium

I would recommend BELS English Schools in Malta to anyone who's looking for a school, my main reasons being the quality of teaching and teachers and the method applied flexibly makes the courses interesting and alive. The quality of management, who always listen well to my needs and satisfy my requests. And finally, the friendly atmosphere of the school, which is both studious and relaxing.
Eric, Switzerland

About the courses, there are really a lot of advantages, you feel really good. The school took our needs into account and these are things that are important. The quality of the teaching is also to be noted, whether you are a beginner in English or an expert. The teachers are really great, the premises too and especially the team behind the school. Really, we only have positive points to mention.
Phillipe and Nicole, Switzerland

I learned a lot of things, honestly. But the most important thing I learned here is how to keep a conversation with other people no matter the topic we are talking about. Also, I improved my grammar skills a lot. And I can understand so much better people with different accents too, that's something I couldn't do before coming here.
Elizabeth, Spain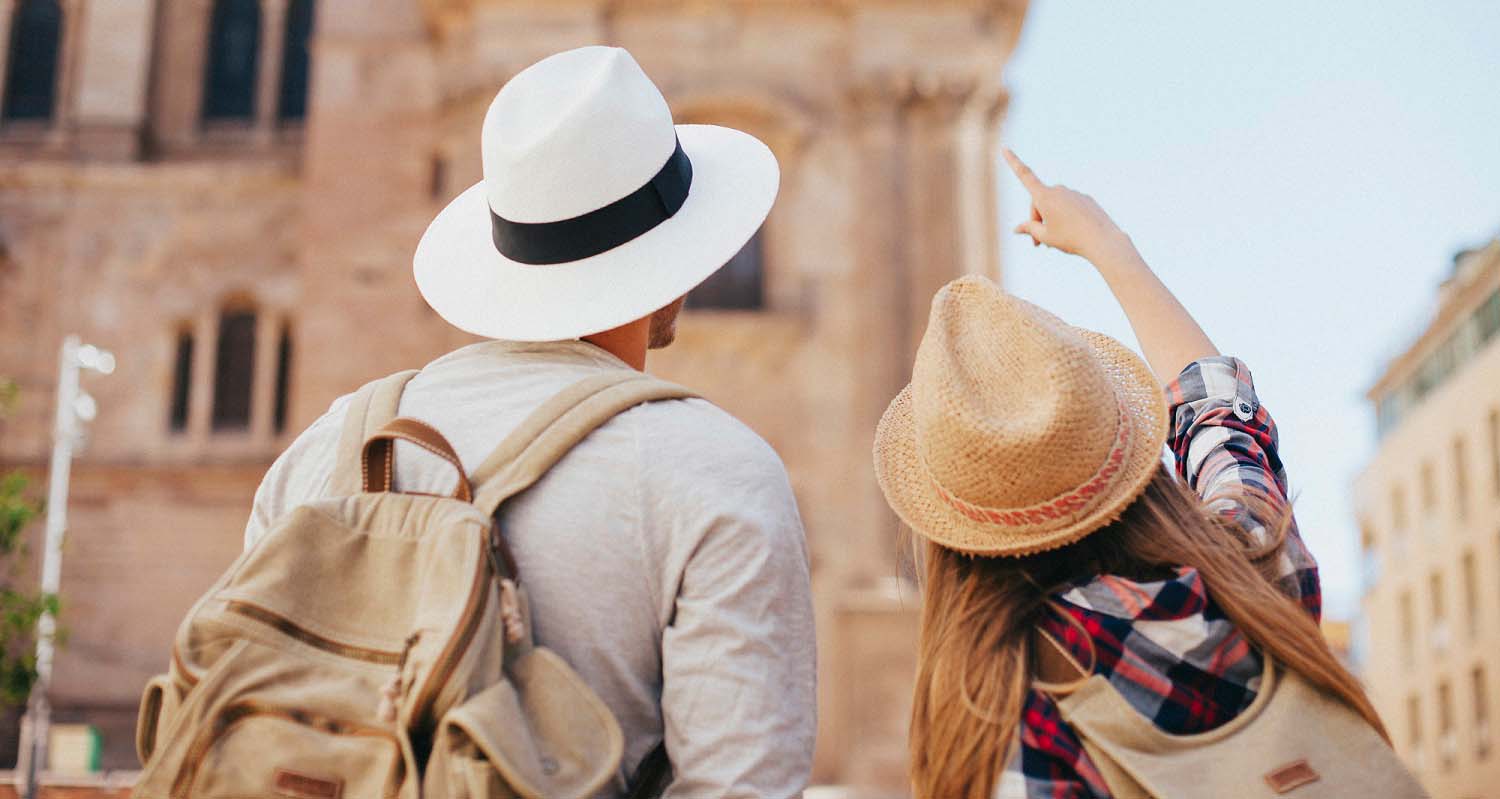 Submit your email below and one of our team members will write to to you. Remember to check your junk mail!