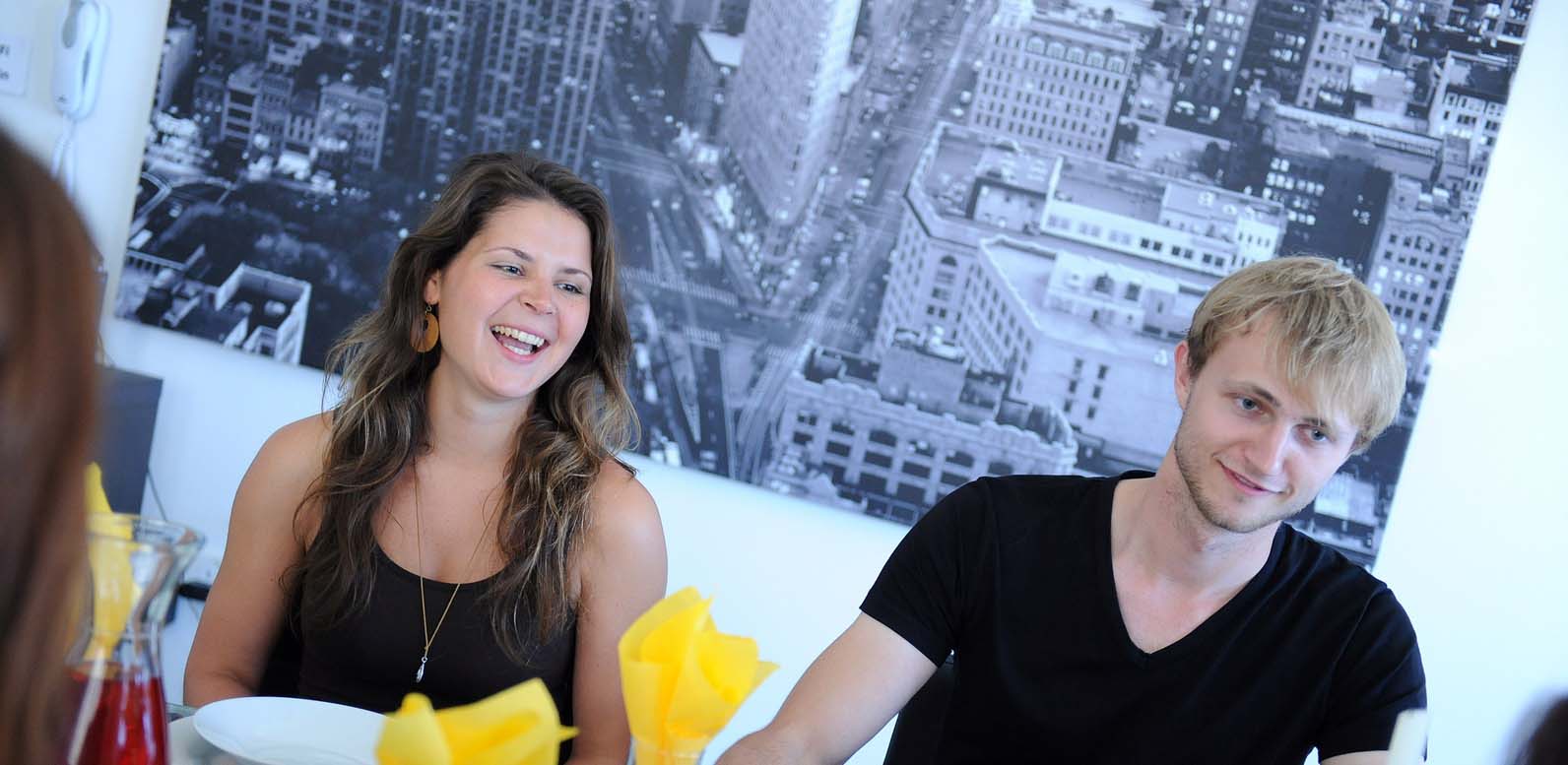 Comfort Student Residence
Enjoy a Seaside Apartment and our Welcoming Student Community
Our BELS Malta comfort residences are available in two separate premises, both of which are managed directly by our school. The comfort residences include our North Residences and Westend residence. Each building is identical in relation to quality, amenities and pricing. Rooms are allocated depending to the availability at the time of booking. Any preferences will be noted in the booking stage, when possible.
Weekly Cleaning
A cleaning service is provided on a weekly basis which includes washing floors, amenities and changing bedsheets and towels provided.
3 Bedrooms
Share a twin room with another student of the same gender or opt for a private room. Private bathrooms are available. Maximum 6 students per residence.
Communal Areas
Become a part of welcoming student community by socialising in the shared kitchen and living areas.
Prime Location
A modern residence on the seafront. Located on central bus route and within walking distance of the school and all basic amenities.
24/7 Support
Residences are managed directly by our schools, speak to us anytime or make use of our 24/7 emergency number.
Basic Amenities
A fully-equipped kitchen, washing machine, ironing board, TV and high-speed Wi-Fi connection to compliment your stay.
The Area
The residences are located on the central promenade, with sea-front views from common areas. You can find coffee shops, kiosks, restaurants and lounge bars and several rocky or sandy beaches all around. Other necessary amenities such as mini markets, the local council, a post office, banks and various shops can also be found within walking distance. Right outside the apartment, there is a bus stop which is connected to central routes on the island, and to the main bus station in Buġibba.
The Residences
Our comfort residences consist of several self-catering apartments, each consisting of 3 bedrooms that are comfortably furnished for long or short stays with us. Every unit consists of a living area with TV, Wi-Fi in the living area, a common bathroom and a fully equipped kitchen. Bed linen and towels are also included in the residence and are replaced regularly as part of weekly cleaning service. You can choose between having a private, or shared room. Depending on availability, private bathrooms can also be provided.
Room Type
In our comfort student residence, there are two room tiers to choose from. All rooms are within the same residences and benefit from the same common area and facilities. The differences only apply to the rooms.
Comfort Basic
Our comfort basic rooms can be booked as twin rooms, for students who are staying a minimum of 12 weeks. These rooms are the most economical, with significant discounts for long-term students. Each room includes a fan, two twin beds, and a shared wardrobe.
Comfort Plus
Our comfort plus rooms can be booked as twin rooms or single rooms (with an optional private bathroom). These rooms are available for any length of stay, with discounted rates for long-term students. These rooms are economical and include a fan, two twin beds, and a shared wardrobe.
Arrival
Our BELS driver will welcome you upon your arrival at the airport and take you directly to your accommodation. The driver will also show you how to get to the school from the residence and provide your student welcome pack. In the welcome pack you can find keys to your accommodation, and some general information about the area.
Support
These residences are managed directly by our school, and our team can support you as needed throughout your stay. Should you require anything when staying in our residences, you may speak to us directly at the school for quick and effective assistance.
Benefits of Staying in our Comfort Residences:
Staying in accommodation that is directly managed by our team;
Being assured of having quality accommodation and support;
Enjoying the student community at the residences;
Socializing with other students, making friends and speaking English after lessons;
Staying in modern, affordable residences that include all amenities needed for short or long-term stays;
Being in a primary location close to the school, places of entertainment and amenities;
Speak to us on chat or send us an email at [email protected] for more details or to check availability.