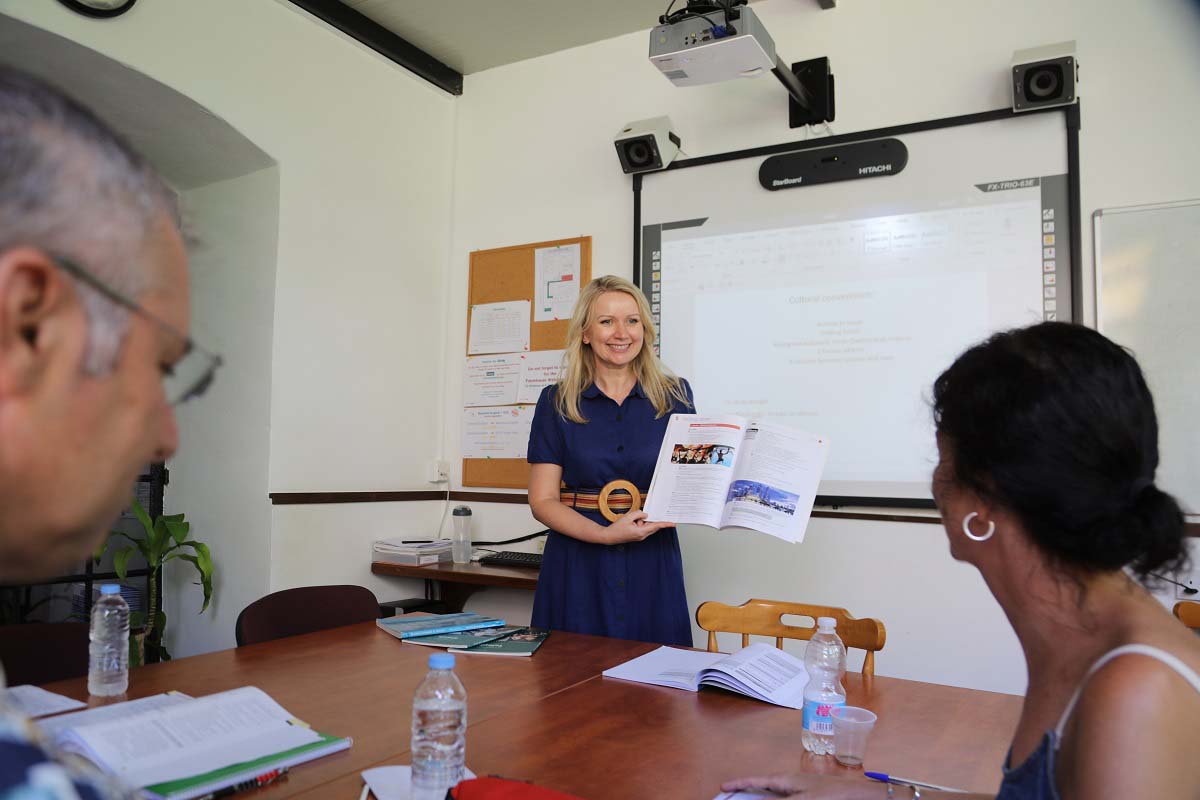 5 Reasons to Learn English in Malta in Winter
What's learning English in Malta like in Winter?
Benefit from Low Season Rates and Learn English during the Winter season in Malta
Winter in Malta is different from most other European countries. It's very mild and mostly lasts a few months, from October to March. The official summer is usually known to be from June till the end of August, which is also when the entire island operates using high-season rates. The months of September, October, April and May are usually blessed with the summer weather, and the added benefit of low-season rates.
The same applies to English courses with BELS in the winter months. So if improving your English skills has been on your mind lately, here are 4 brilliant reasons to learn English with us at BELS Malta and Gozo between September – May.
1.  Our English courses are on low-season rates
If you've been putting off studying English for financial reasons, this is a great opportunity to invest in your education. From September till June, all our English courses and accommodation options go back to our low season rates.
2. The weather is still amazing
The summer rates might be over, but Mediterranean climate makes for a pleasant stay all year round. While the weather does vary from year to year, the months of September, October and November tend to be mostly sunny. Sunny days are common all year round. And spring comes about earlier than most other countries, with people having their first swims as early as March. One thing's for sure, Malta is warmer than most other countries at this time of the year. It's a chance to escape the rain and gloomy weather, while also boosting your English skills.
3. You can still enjoy outdoor activities
That goes for water sport activities, as well as outdoor-activities in the likes of hiking, horse-riding, cycling etc. While the climate is still warm and the sun's still out, the temperatures are milder, and the heat-waves are over. You can enjoy physical-activities without the extreme temperatures slowing you down.
4. Malta is less crowded
These months offer the perfect balance between high-season and winter. They're still popular with tourists, yet the tourist-traffic is calmer than in the peak summer months. Whether it's the beaches, restaurants or busses, there is a generally slower pace of life in Malta.
5. Perfect time to plan long-term studies
Since everything is cheaper, and the island is generally quieter, it's a good place to relocate to for more serious studies rather than just a learning-holiday. Many students come to us for 6-12 months to take their English even further. Whether you're on a gap-year, looking for a career change, or just a change of scenery, it's a way to have a break and develop an essential life-skill at the same time.
Would you like to receive a free personalised quotation to learn English in Malta? Use the quote-builder below or get in touch at [email protected] and one of our team members will help you out.