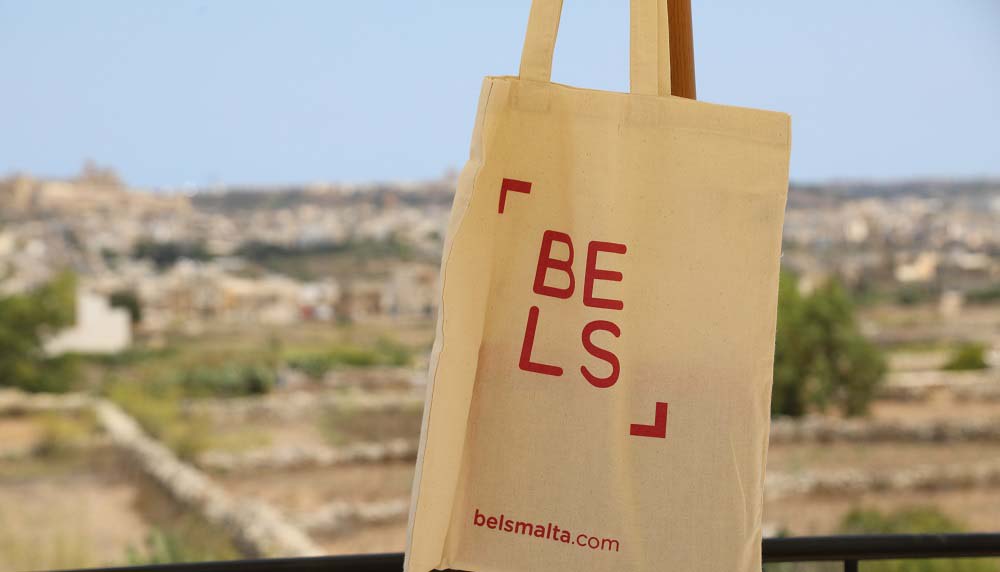 The world is changing, and we will keep on adapting
Proudly serving students for over 20 years
Our owner and CEO, senior managers, sales teams, administrative staff, teachers and service providers have all worked together to put measures in place to allow students to return to learning in our full immersion classes again, while staying safe. We love teaching and we love seeing students learn and grow. We can't wait to see you all, while keeping the safe 2-metre distance of course!
Our Schools
Gozo – We have an airy school with 8 classes spread over two buildings. All classrooms have large windows allowing necessary ventilation, with three large terraces and country-views. There are enough open spaces for students to enjoy their break-time with enough room to spread out.
Malta – The school comprises of 14 spacious classrooms, all with necessary ventilation and air-conditioning. A spacious lounge is also available for student use during breaks – also allowing students enough room to spread out.
General Information about the School
Our school implemented a number of safety protocols last year, such as wearing face masks at all times, checking temperatures every morning, classrooms with adequate ventilation, increased cleaning and making sanitizers available throughout the school. We also have staggered breaks to avoid crowded break times. Social distancing is also being practiced in class and the school.
General Information about our Adult Student Residences
In our residences there are 3 rooms which can be booked as a twin room or single room. This means there is a minimum of 3 people and maximum of 6 people per apartment, depending on how people book. There is weekly cleaning service and ventilation in all rooms. You can also book a private room with a private bathroom if you wish.
General Information about our Junior Student Residences
All full teen camp bookings will include accommodation in our Junior hotel residence. Students will be placed in twin rooms, sharing with another student of the same gender. Each room has a private bathroom. When friends and family are travelling together, it's possible to request sharing rooms together (2-4 students per room).
Frequently Asked Qusetions
Did BELS close due to covid?
BELS never stopped teaching and all our courses are available online, in virtual classrooms, with our teachers delivering live interactive lessons, you may book and take an online course now.
The building was closed to students, by government edict between 13 March – 6 July 2020 & 10 March 2021 – 11 April 2021 due to Covid-19 pandemic and face-to-face teaching had to be put on hold. During this time, the core team continued to work from home and was available to support students, parents and agents throughout the weeks of imposed closure.
How will my first day in Malta/Gozo be affected by Covid-19 precautions?
Registration will be completed digitally.
Passport photos are to be sent to the school digitally pre arrival. Due to the need to wear masks within the school at all times – pictures cannot be taken. If this is not done, we will be unable to issue student cards for learners which we are obliged to issue, regardless of learner age, by law.
The language placement test will be conducted online pre arrival.
How will BELS ensure the safety of students and staff at the school?
There will be a number of safety measures in place, so students can learn safely together, while maintaining social distancing:
Class sizes will be set according to the guidelines set by the local authorities to enable social distancing.
Break times will be staggered so students are not moving around the corridors or in break-out areas at the same time.
Teachers and students will be advised of break times on arrival.
The locations of classes will be staged across the school building to ensure social distancing is maintained between different classes. During break-time students are advised to maintain social distancing.
The entire school building will be cleaned and sanitized daily.
Classrooms will be sanitized multiple times, throughout each day.
Hand sanitizer dispensing units will be available for use by all.
Hallway doors will be open to aid ventilation, so students and staff will not need to touch the doors.
Classroom windows will be left open for ventilation.
Online and digital resources will be used instead of physical hard copies for materials.
Students will be given their own personal course book and expected to bring their own learning materials.
The reception desk will have a Perspex screen to separate students and staff, with reception staff wearing the appropriate face shields/visors at all times.
Teachers will wear face shields/visors as per current government guidance and will maintain social distancing in classrooms.
Face shields/visors will be sanitised regularly.
Students must wear their own face shields (these will be available for sale at the school), we prefer the use of face shields rather than masks, to allow for one's facial expression to be readable throughout the day's interactions.
We are keeping up-to-date and will follow all FELTOM and government advice as issued.
What are the accommodation options for adults?
All our usual accommodation options are available to be booked with your course, both our BELS Residences single rooms, single rooms with en-suite bathroom and shared room are available. A limited amount of home-stay accommodations will be available.
Which procedures are in place to make the accommodation safe?
Residences
Students will have their own kitchenware for shared kitchens.
Students are encouraged to maintain a rota system for kitchen use.
Shared kitchens will be deep cleaned once a week.
No visitors to be allowed in residences at any time of day and night.
If you need to quarantine at any point during your stay, BELS will provide support.
Juniors Residences
The Canifor Hotel is one that has been certified by the Malta Tourist Authority mta.com.mt as safe for use, after the pandemic.
Clients will be accommodated in twin rooms and not triple ones, at no extra charge
Hot meals will be served, whether or not buffet style will be possible will remain to be seen and is dependent on government directives.
Home-stay
The Maltese government has not yet issued any COVID-19 prevention guidelines for homestay as yet, and at this time we feel more comfortable recommending our Residence.
How will I get to and from the airport safely?
Our transport providers are currently following all government guidelines with regards to safety in their vehicles.
The airport transfers will be in vehicles allocated for BELS students and will have a partition between the passenger and the driver. The vehicles will be sanitized after each passenger journey. More information may be found on www.publictransport.com.mt.
How will I get to and from the school safely?
Public transport is running all over the islands and adhering to the government guidelines. If you prefer to take a bus, we suggest using safety measures such as wearing a mask and washing your hands thoroughly before and after the journey.
Gozo – You can walk to the school from our student residences: Victoria is a 40-minute walk. We will provide a map and you can enjoy the countryside and village on the way. There are also signs at the outskirts of the village. You can also cycle using a rented bike / rented scooter / rented car but please be very careful. Remember we drive on the left side of the road!
 Malta – You can walk to the school from our student residences they are not more than 20 minutes away from school, on foot. All host families are located within a maximum 25 minutes bus journey from the school.
Will I be able to socialise with other students in school outside of class?
Gozo – Yes, we have 3 large outside terraces with tables and chairs offering 360 degrees views of the country side.
Malta – The communal areas are spacious enough to socialise while keep social distancing.
A social activities programme will also be running, with outdoor activities that will allow for social distancing measures to be adhered to. Leisure Programmes for Junior Programme attendees and also Young Adult Programme for Young Adult programme attendees was being refined at time of writing and will be added in due course.
The following links have an updated list of all places of interest that have reopened; www.visitmalta.com and www.visitgozo.com.
How will I get food and drink while studying at BELS?
Gozo – Since we are in the countryside and away from the town, we suggest that you bring your own packed lunch. We also have a vending machine with pre-packed snacks and drinks available.
Malta – We are in the heart of St Paul's Bay, with many cafes, kiosks and shops selling fast food, which are open for take-away. We also have a vending machine with pre-packed snacks and drinks. You can enjoy your food on any of our communal areas on the school grounds or by the sea-side.
Any other questions?
We'd like to hear from you if you have any other questions about visiting us or anything else you might need. We are here to help you make the best out of the BELS experience.
If you are interested in studying here and would like to ask questions prior to booking, contact us on [email protected].
If you have already booked your course, kindly contact the respective agent or school managers.
BELS Gozo – Ryan Grech
BELS Malta – Daniel Bongalais
BELS Juniors – Daniel Bongalais