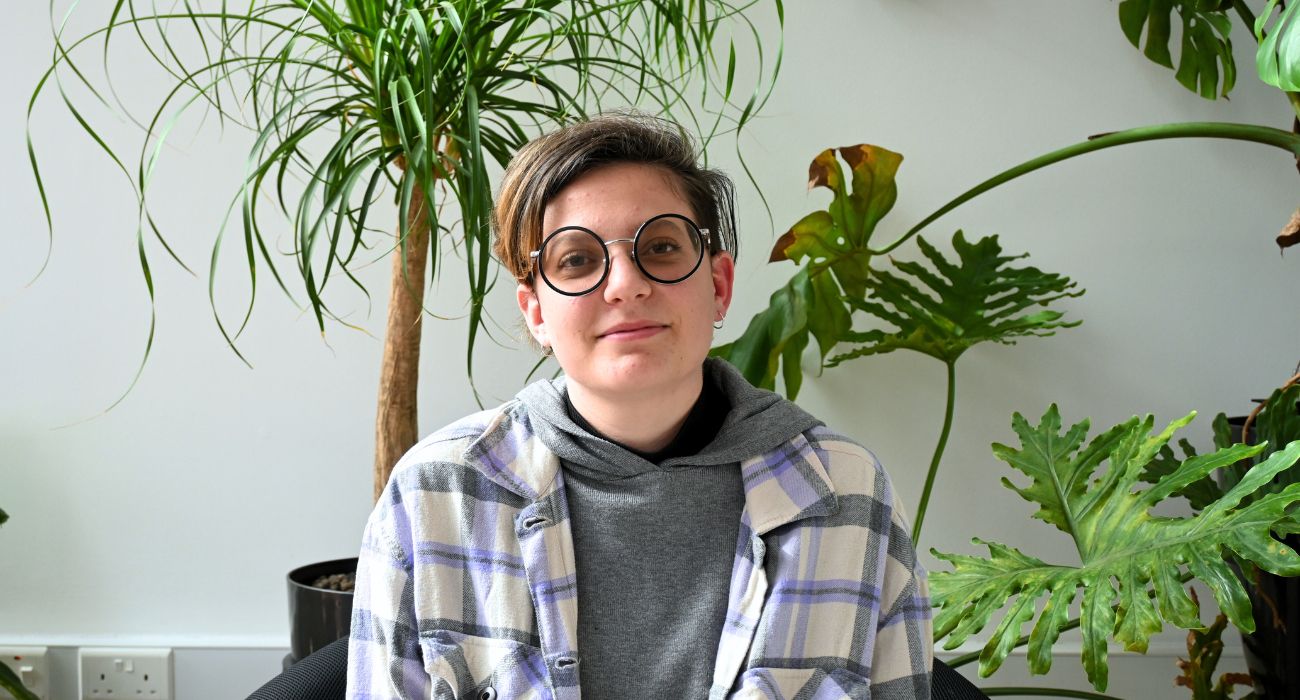 'Perfecting my English to become a teacher' – Gaëlle
Learning English for myself and my career.
Meet Gaëlle, a 21-year-old social worker and teacher-to-be who loves meeting people and going on new adventures.
My name is Gaëlle, I am twenty-one years old and originally from Lens, a small village in the French part of Switzerland. I have always enjoyed working with people, particularly children, so I studied social work for my profession and will start my training to become a teacher in September.
Why English matters to me
My profession and future studies are very important to me, and when I decided to become a teacher, I wanted to take a sabbatical year to study English. I have been at BELS Malta since September of 2022 for a total of 5 months, and I have loved every minute of my time here.
As a future teacher, it was an absolute necessity to know English to fulfil my study requirements and be able to give lessons in English. I knew that perfecting my English skills would open up a whole new world of opportunities and possibilities for me, both personally and professionally. Another reason I wanted to study English is that my brother lives in America and when I go to visit him with my family, I would need to be able to navigate this new place. I also love travelling in general; I plan to visit as many countries as possible and know that learning English could only help me during future adventures.
Why did I choose BELS and St.Paul's Bay in Malta?
I decided on Malta as an ideal location because I wanted to go to a country where it is sunny and warm, with a unique landscape to explore. Malta met all of those criteria. As I was looking for schools, I decided on BELS for a number of reasons: firstly, they gave me the best offer and took into account all my requirements and my budget. I loved that the BELS Malta school is in an area that mixes a city atmosphere with a quiet neighbourhood, so I could enjoy the vibe without being kept up all night. St Paul's Bay is a great spot to enjoy a meal or drink while practising English with classmates and friends and still be close to the residences. It has been so much fun exploring the island with my friends and being able to have experiences that I would never be able to have in Switzerland. I thought that since the island is so small, and I don't prefer nightlife activities that I would get bored, but every day has been an adventure.
Looking back at my first day
My first day at BELS was great. I met the team of teachers and got to know the staff, who are all very attentive and helpful. From the very first class, my teacher made all of the students feel comfortable and confident, which I found to be very helpful for my experience. Even the staff are open to discussion and warm with students. In class, we have the freedom for everyone to feel comfortable in expressing themselves and learning English at their own pace. At BELS, every student is important. Everyone knows each other and gets along well. The atmosphere is like a small village. The teachers don't just teach; the students aren't just there to learn. Everyone talked to each other, and my classmates and I got quite close in a short period of time. The classes are very interesting, and each teacher has his or her own method, diversifying the way of learning. I found this to be very engaging, and it helped me make the most of my learning experience. The classes also made it easy to make friends with my classmates. The course itself facilitates interactions between students— in class; the teacher would use games as a way for us to get to know each other and introduce ourselves to each other. So, everyone gets to know each other quite well.
Achieving my goals thanks to BELS
The courses I took helped me achieve the goals I had set for myself when I first arrived. In the five months I have been here in Malta, I have covered the intermediate level (B1-B2) and the upper intermediate level (B2). I am very satisfied with my progress because this has allowed me to reach the required levels my school in Switzerland demands. I also feel much more confident at the end of my experience than when I first arrived. Apart from my professional goals, my time here in Malta has allowed me to meet people from all walks of life and experience new cultures through my international classmates. Some Swiss students were at the school, and I could talk about my own country with them. I could try different kinds of foods and experience a whole new world of possibilities.
I would describe BELS as warm, professional, friendly, and accessible. From the moment I began communicating with the BELS team, I felt welcomed and at home with them. I could ask whatever I needed and never felt afraid to bring something up with a teacher or staff member. Overall, my time at BELS has been a wonderful experience.