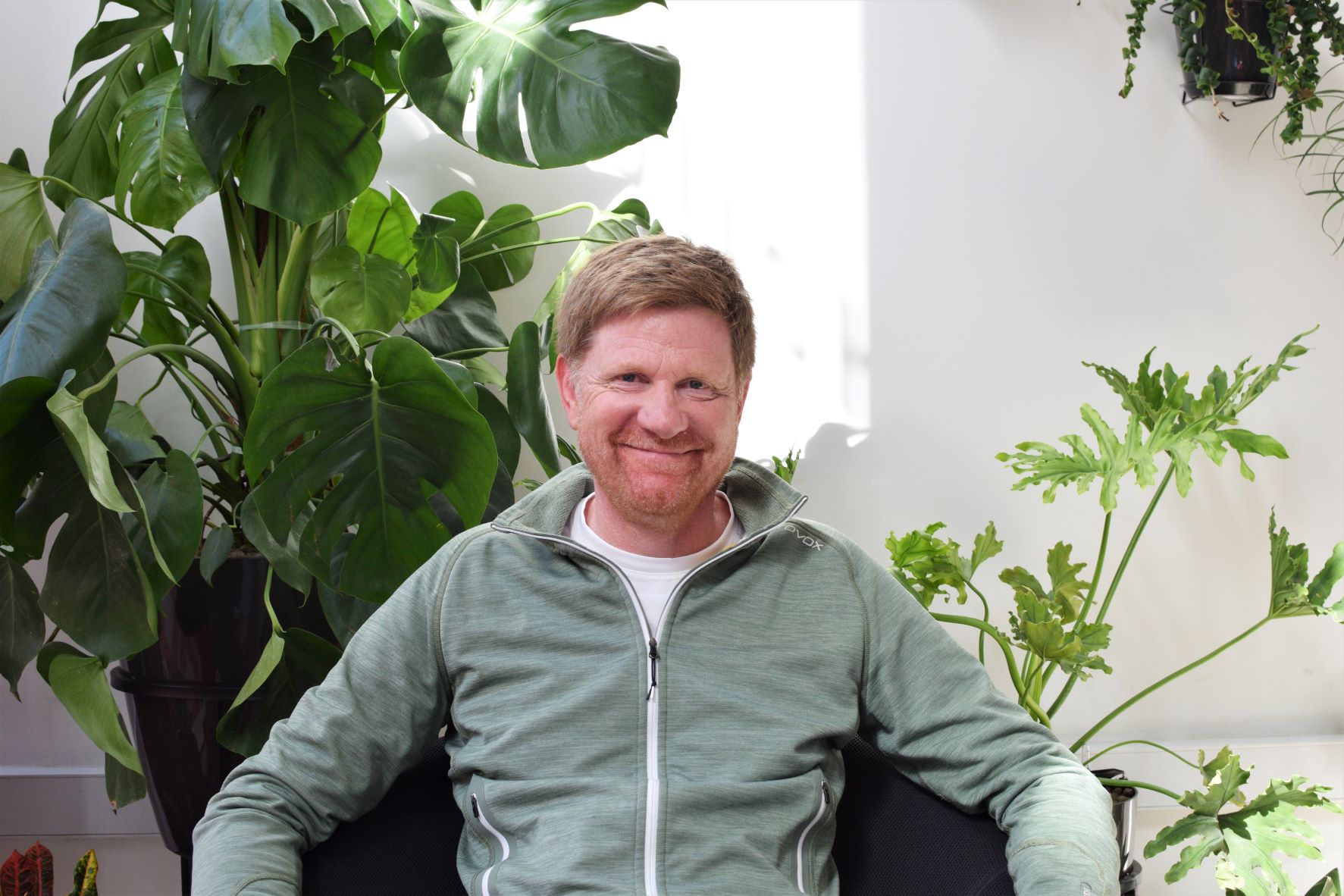 'Developing my English is a professional investment' – Roland
As the world of business progresses, English is becoming more prominent. 
Meet Roland, a production manager who increasingly needs English in his role. Learn how his course at BELS helped his career.
My name is Roland, I am 52 years old, and I come from German-speaking Switzerland. My hobbies are hiking and skiing in the mountains, sailing on the Zugersee lake, and travelling around the world. I work as a production manager in the electronics industry and have many international contacts that I maintain. I monitor the company's technology and manage, train and coach the employees. I decided to take some time off for travelling, and more importantly, investing in myself and my knowledge of English.
Communication and confidence are key
At my company, English is being used more and more. A lot of internal company information is in English and more meetings with international contacts are being held in English. The language is becoming more and more the standard in business and around the world. So, I decided it would be important to improve my English so that I could communicate better in meetings and feel more confident about my own skills. That way, I can concentrate more on the content I need to manage.
Malta exceeded my expectations
I decided on Malta and BELS and arrived on January 8th. When I arrived in Malta, I immediately felt at home. The people are nice, helpful, and the school helped make my arrival easy. On the drive to my accommodations in Bugibba, I was surprised how short the distances are, and how small and clear this island is. I arrived on a Saturday, so I had all of Sunday to explore the area. I came to Malta without any special expectations. The only thing I wanted was to be surprised. I succeeded. I really enjoyed the landscape; even though the island doesn't have any forests or many green areas, I loved the coastal areas which were exciting and beautiful. I also loved the stone towers and lighthouses.
My learning experience at BELS
I have been studying at BELS in St. Paul's Bay for 4 weeks. It's something between studying, holidays and working for the company. It has been a good change from the normal everyday life at home. My first day at school was exciting. Finding the school, meeting the people, and learning the rules of the school, especially because of the Covid-19 situation, made for an exciting first day. I received a friendly welcome and felt at ease. The school is small and clearly laid out, which I really appreciate. It's familiar and you quickly feel at home. The lessons are well designed, very interactive with the students and school material but also with material from internet. The lessons are entertaining, and we learn a lot. Since it is the winter, there aren't as many excursions as in the summer months, so it was a little difficult to make friends at once. But between the school, the staff, teachers and students, it is a very friendly atmosphere.
What I have learned from my experience
One of the main things I got to experience was dealing with different cultures and learning about other nationalities. I got to know explore the Maltese island and learn all about Maltese cuisine. I especially enjoyed the traditional rabbit dishes. And evenings at the English cafés were very entertaining. Of course, I saw many beautiful places and sights on the islands of Malta and Gozo. BELS has been a great experience, I enjoy studying at a small school with fine teachers and staff in a great location.