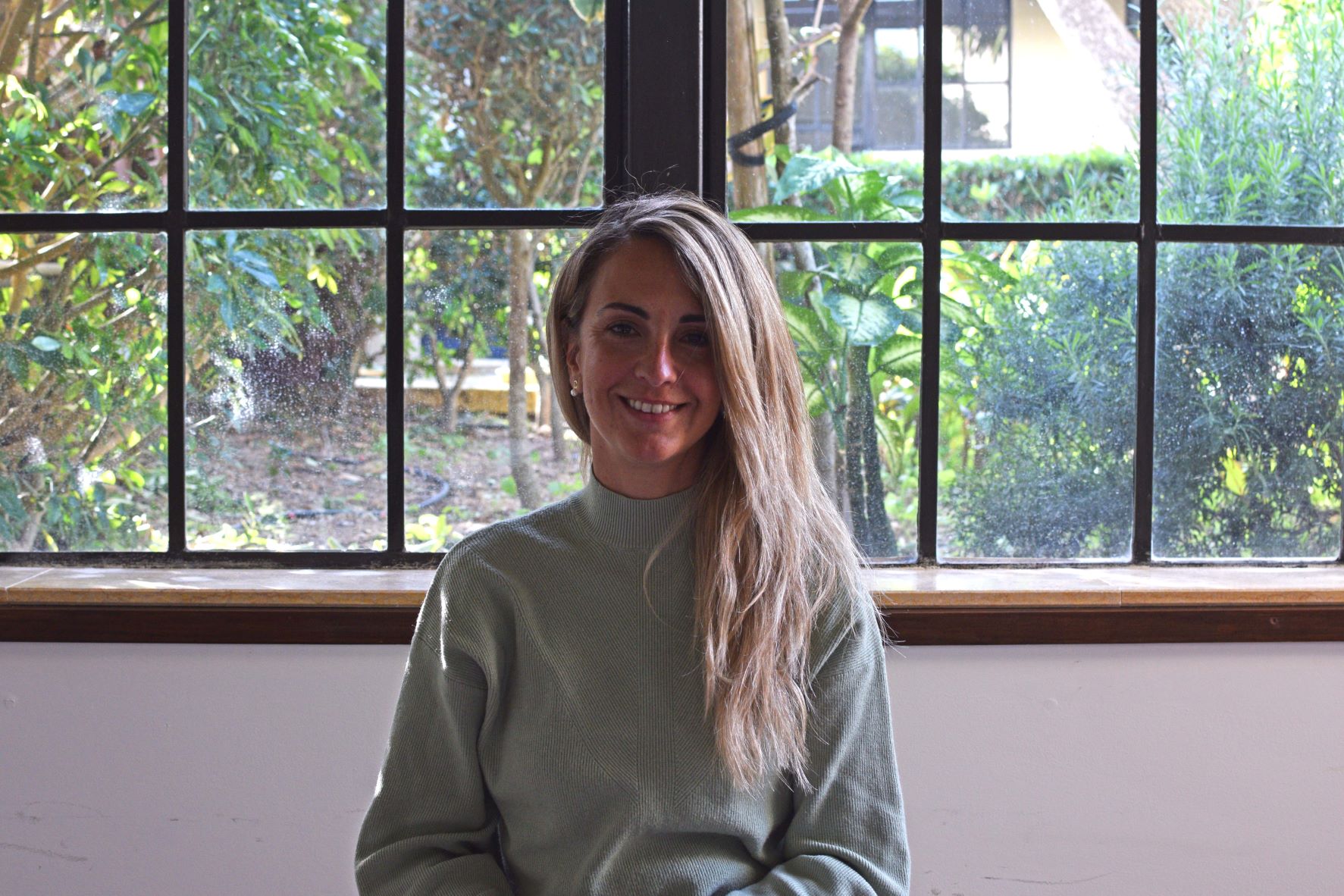 'Perfecting my English for a career in research and academia' – Meri
English is necessary for research and the world of academia.
Meet Meri, an experienced HR professional and psychology student, who joined us at BELS Gozo.
Hi there, I'm Meri! I'm originally from Barcelona, but I currently live in the Canary Islands. I worked in human resources for many years, but now I am studying psychology and focusing on my passions. Apart from the psychology field, I love helping people and learning about different cultures and places. I am a world traveller and have always been fascinated by how people around the world live. I think connecting with others is so important for our own learning and I always try and find time to travel. Learning about the traditions of different cultures has been so exciting and a refreshing opportunity to explore the world!
English for my professional field
Studying English is very important, as a traveller, a psychology student, and a professional. Personally, for my travels, I need to be able to speak with different people in order to get around a new place and connect with locals. English is something most people have in common, so I felt that it was necessary for me to have strong English-speaking skills so I can fuel my passion for travel. Professionally, it is essential to know English. I want to be a researcher in the psychology field and all the academic journals are in English. I wanted to get better and more confident in English so my focus could be my profession and not being nervous that I say or write something incorrectly. To fulfill my professional and personal goals, speaking English in a fluent way is absolutely necessary. So, I began to look for English schools that would tie together my love of travel and culture and my love of learning.
Why I decided on Malta
When I was looking for schools, I began to look for schools in Malta, mainly because of the weather. The images I saw online and recommendations from friends really painted a beautiful picture of the island, and it seemed like a great place to be. I also wanted to be able to meet people from all over the world; for me, this was important because there is so much you can learn from people of different backgrounds, and Malta seemed to have so many different cultures present on the island. So, I decided my destination would be Malta and began to search for English schools.
Contacting BELS
As I was searching, I found BELS and saw all the amazing reviews from happy students. It seemed like a really welcoming and open environment. I also really liked that BELS has two schools: one on the main island of Malta and one on the smaller island of Gozo. I thought it was a great opportunity to have my studies over both islands so I could discover new places and see all that the country had to offer. When I contacted the school to ask for more information, I got such a good impression just from the short interaction with the sales member I was in touch with. Andrea answered my questions completely and had calls with me on whatsapp.  The communication was easy, professional and personal – and because of it, I knew this was the place I wanted to be.
My first days in Malta and at BELS
My first day at school was very pleasant. Both the school staff and the students gave me a warm welcome and I felt like I was at home. Even when I was exploring the area around the school, I could perceive that there were mixtures of different cultures. Between the country and the school, I really felt like I was at home. I'm glad I decided to split my studies between Malta and Gozo. They have many contrasts: on the one hand, in Gozo you can connect with nature, watch sunsets and listen to the sound of the waves near the sea. In Malta on the other hand, you will find places full of young people from all over the world. So, I got to have a taste of what both these islands have to offer.
The classroom and learning experience
When I got to BELS, I saw firsthand how competent the school is. I was really happy with the lessons; in my class we had a small group of learners all from different countries and it was great being able to practice English with people from different backgrounds and nationalities. Most of my classmates travel alone and everyone in the class was open to meeting new people and going out together. So it was easy meeting new people and making friends. Our teachers are very professional too and make classes really fun while teaching us all the knowledge they know about the English language.
I've learned so much at BELS, particularly improving my grammar which I really struggled with. It's such a good feeling to see my skills improve with each class. During my stay at BELS, I have learned to talk about almost any topic in English. My vocabulary is much richer now, and I have the opportunity to practice with teachers from different countries who have different pronunciations.
I felt at home within days
If I had to describe BELS in three words I would say that it has an amazingly welcoming and warm family atmosphere. The school staff, administration and teachers are fun yet professional, and the school itself is full of good vibes. I greatly enjoyed my experience with BELS.
Watch her testimonial in Spanish here: