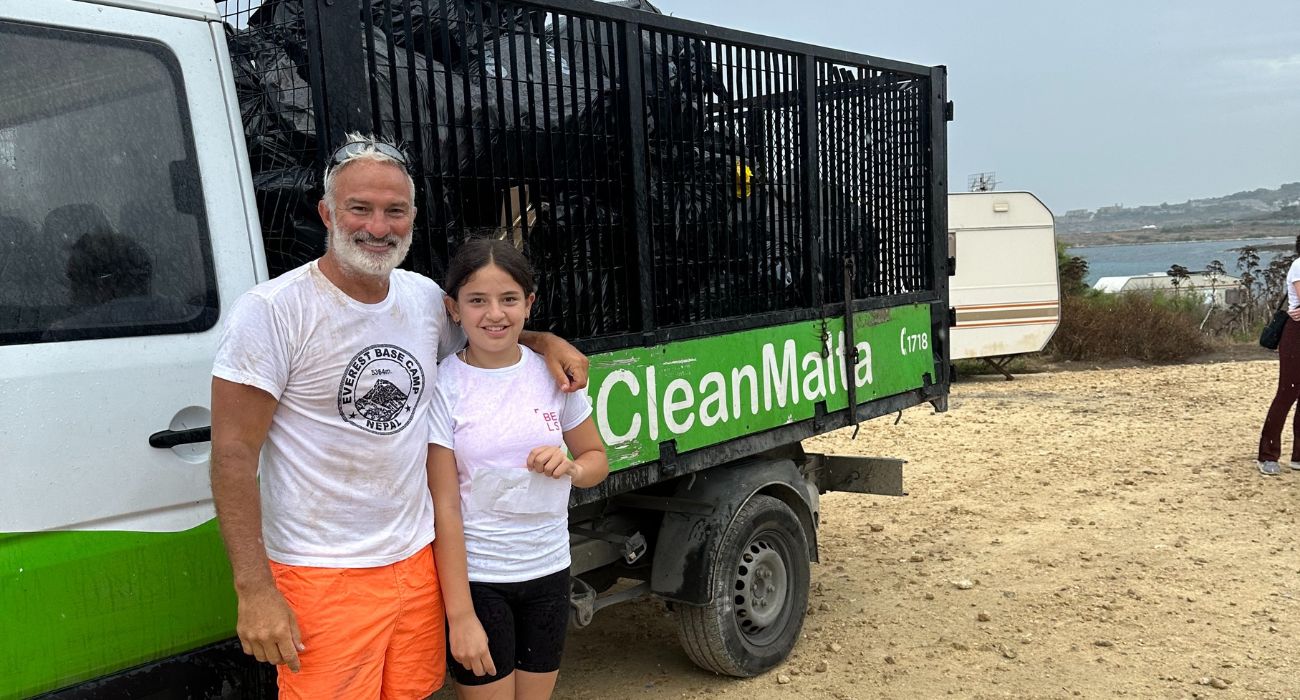 Our Students and Staff Unite for Coastal Clean-Up Event
At our schools, we're all about sharing our love for our home islands with our amazing international students through our educational and travel services. But you know what else is super close to our hearts? Preserving the breathtaking environment of Malta and Gozo!
We're incredibly passionate about this cause because we believe that by protecting our natural surroundings, we're creating a better and more sustainable future for everyone. That's why we're always thrilled to team up with the Coast is Clear Foundation to give back to our beautiful islands. Last year, we planned our first team nature clean-up event in Gozo and it was a huge success. So we got together again to make an even bigger impact and clean up the Ghadira s-Safra Natura 2000 site.
Our Passion for the Environment
The environment holds a special place in our hearts at BELS. We recognize that our beautiful island of Malta is not just a home for us but also a treasure that needs our utmost care and protection. The pristine coastlines, crystal-clear waters, and abundant marine life are part of our cultural heritage and deserve our attention and respect.
We believe in fostering a deep appreciation for nature, ensuring that our students understand the importance of sustainable practices and environmental stewardship. Our commitment to CSR initiatives, such as the coastal clean-up event, reflects our dedication to making a positive impact on the environment that surrounds us.
This event not only allowed us to contribute to the well-being of our coastal ecosystems but also provided a valuable opportunity for our students and staff to actively engage in environmental responsibility.
Teaming up with the Coast is Clear Foundation
We're incredibly fortunate to have a wealth of passionate environmental activists and organizations right here on our islands, dedicated to maintaining the cleanliness, safety, and accessibility of Malta's environment. One exceptional individual leading the way is Mark Galea Pace. His unwavering commitment to environmental preservation has led him to establish his very own organization called Coast is Clear. Through Coast is Clear, Mark and his team have been instrumental in organizing numerous clean-up initiatives, specifically targeting hard-to-reach areas in both Malta and Gozo.
It's truly inspiring to witness the dedication and determination of individuals like Mark Galea Pace and the many other environmental activists working tirelessly to protect Malta's natural treasures. Their collective efforts remind us that by joining forces and going the extra mile, we can safeguard our environment for present and future generations to enjoy.
With shared values and a common goal, our collaboration with Coast is Clear has amplified our impact and provided us with valuable expertise in organizing impactful clean-up events. As we combed the shores, the collective efforts of BELS Malta and Coast is Clear yielded remarkable results. Bags upon bags of trash, Dead wildlife, ropes, furniture, tires, and a huge amount of plastic debris were collected by our Maltese, French, German, Brazilian, Polish, Colombian, Korean & Turkish volunteers.
We extend a massive thank you to Mark Galea Pace, the incredible team at Coast is Clear Foundation, and our own exceptional team and students for their tremendous contributions in making this event an outstanding success! A shout-out also goes out to Malta Wrist Bands for providing our team t-shirts for the event.