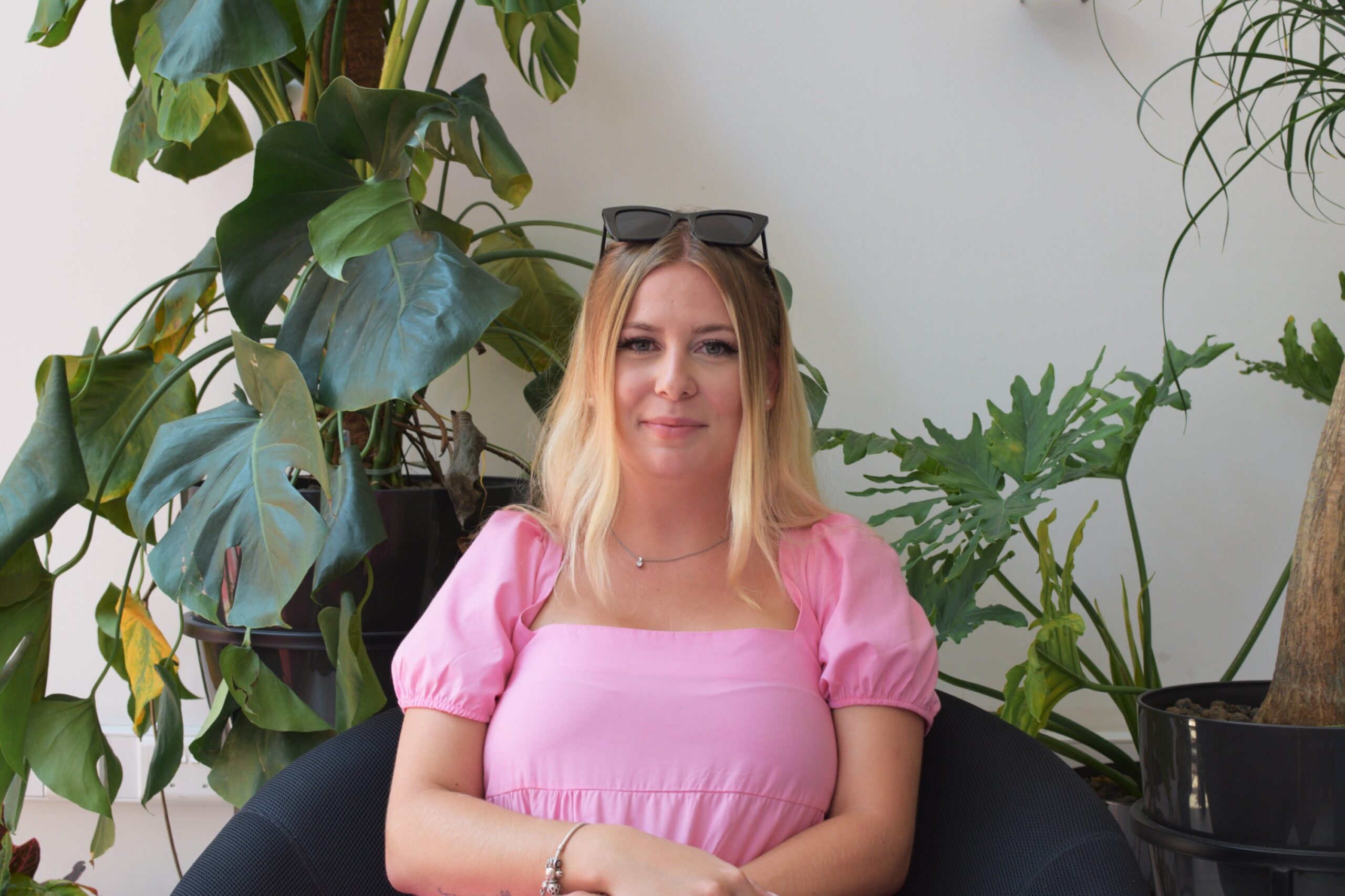 'A great meeting place for people to connect and communicate' – Aileen
'BELS is a great meeting place for people to connect and communicate'
Meet Aileen, a future high school teacher who has been studying with BELS Malta for 3 months.
My name is Aileen, I'm 23 years old and I come from Germany. I am currently in school studying German, English and educational sciences because my dream is to become a high school teacher. I finished my first degree back in April and I will be starting my Masters in October. As part of my studies, I must spend three months abroad in an English-speaking country so I decided to come to Malta to improve my English skills. I have one week of studying left before I go back to Germany.
English is a must for my life
Personally, learning English was obligatory for my job and profession. In order to complete my studies, I had to immerse myself in an English-speaking country. So, it was mandatory for my future as a teacher. However, I think that studying English will open up further opportunities for me. I will be able to communicate with people from around the world and travel to new places knowing that I can talk to people in this common language.
How I found Malta and BELS
I decided to come to Malta because I wanted to combine my studies with the summer holiday. Malta offered that opportunity to improve my English and also enjoy the summer. Many of my friends and people I know have come to Malta to improve their English, and I was advised to choose Malta for my stay. I connected with BELS through the help of a German organization, that highly recommended BELS as the place to go to learn English.
First impressions of the island and the school
I felt really lost when I first arrived in Malta because this was the first time I went travelled abroad on my own. I was nervous about meeting my flat mates because I always thought it was hard meeting people for the first time. But the woman who welcomed me at the airport and brought me to the accommodation was very kind. I was so nervous that I forgot a lot of what she told me about the island, but she really tried to make me feel right at home. I remember thinking how dry and brown the island is, but quickly got to experience all the beautiful places here. My flat mates were also so kind and lovely; they even brought me to the school for my first day. Once I walked into the building, I realized how friendly everyone is and how warm the atmosphere is. After my first week, I had already met people who I now call my friends. The school is a great meeting place for people to connect and communicate.
Support in the classroom
I have felt so comfortable at BELS, especially in my classes. The teachers and staff do everything in their power to help and support us. I could really tell that they care about us, not just what we are learning but our well-being. The lessons themselves are very well organized. Many teachers give extra material and don't only use the book for their lessons. If a student has a specific problem, or if something isn't clear, the teacher will try to explain it slower and give more examples. The teachers make sure that we practice until we don't feel insecure about the topic or with the material. Between the teachers and the lessons, my confidence about English really improved.
My learning experience
I learned a lot during my time with BELS. I've learned about different cultures and backgrounds. I've learned that stepping out of your comfort zone helps you to grow in many different ways. I've learned a lot about myself during this time abroad.
I would describe BELS as having a professional atmosphere, being open-minded and really caring about their students.
Watch her testimonial in English:
Watch her testimonial in German:
Would you like to plan your own trip? Get in touch with us directly at @