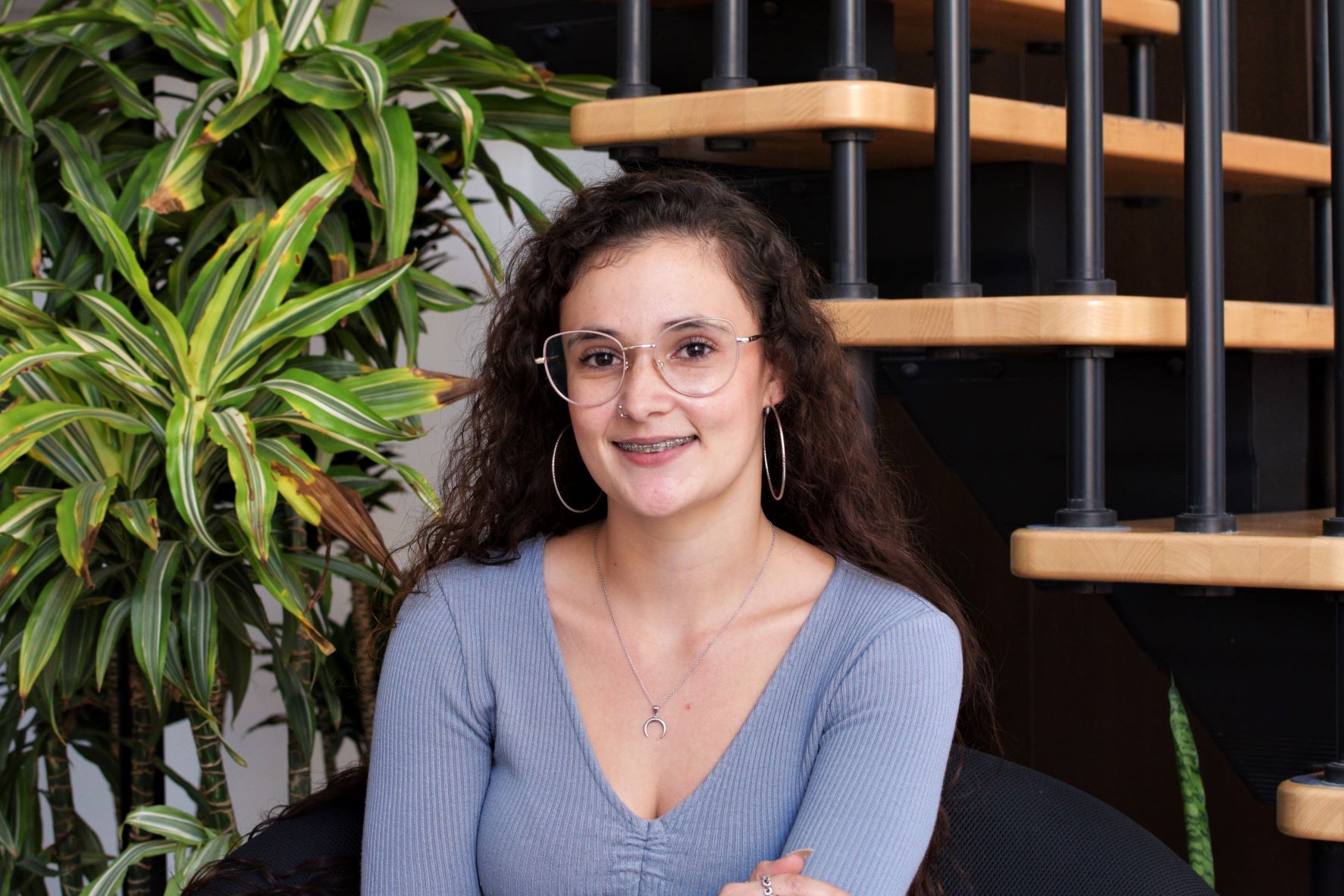 'I want to be able to communicate with the world' – Alba
'I want to be able to communicate with the world'
Meet Alba, a 22-year-old teacher from Valencia, Spain who spent 6 months at BELS Malta.
My name is Alba Barbera Nieto, and I am a traveller who loves meeting people from different backgrounds and cultures. I'm a very out-going person and am greatly interested in making connections with people from all walks of life. Besides travelling and learning about different nationalities, I am a teacher who always wants to get better and more knowledgeable to help my students. So, I decided to focus on my English studies with BELS Malta.
Why English?
For me, learning English is important because is the official language of the world. As someone who has a passion for travelling and connecting with people around the world, it was very important to me be able to feel confident talking to the people I would meet during my travels. I wanted to be able to communicate with the world wherever I go. So, strengthening my English skills is very important for me. Also, as a teacher, knowing English is essential for my career. It can also lead to more opportunities for me and expand the places that I can possibly work. I'd love to be able to combine my passion of travelling and my teaching career, so getting better at English can open up many career opportunities for me.
How I chose Malta and BELS
I chose Malta because it was recommended to me by a friend. I did some of my own research and really liked what I saw. From the great weather and beautiful beaches, it seemed like a great place to visit. I also chose Malta because Malta's official language is English, which meant that I could practice English outside of the classroom. I was also worried about how to communicate with locals, so knowing practically everyone speaks English was a big bonus. Malta is also close to Spain, so it would be easy to travel back home or explore other countries. Lastly, the currency in Malta is the same as in Spain, so it seemed like the perfect place to study. I chose BELS after searching on the internet for the best academies and English schools in Malta. When I found out about BELS, I saw so many good results and comments from past students who enjoyed their experiences. I chose BELS mainly because of these good results and decided on the school in St. Paul's Bay, since it is close to the water and the school seemed very lively.
My first impressions of Malta
It was a bit strange leaving the airport, mainly because people here drive on the opposite side of the road. In Spain, we drive on the other side, so it took me some time to get used to that. But truly, the island is very beautiful and has many spectacular places to visit. There is always something to see.
My first day at the school
Well, I was definitely nervous about my first day. My English level was not very good and I was a bit scared about going into the classroom. But the teachers are all very kind and patient; they follow the rhythm of the students in the class and really helped me to improve a lot. Everything changed after the first day and I was very happy to go to school and learn. I made friends with other students, and we got to get to know each other in class and during the break. So, after my first day, everything got better.
Thoughts about my experience with BELS
The school was also beautiful and there is a very welcoming environment there. If you have any problems, the administration, staff, and teachers will solve it quickly. The staff is always very attentive; if you need anything, they always reach out to you. and always help you. Based on my experience with the lessons and teachers, I have to say that I'm very happy with my experience because the teachers make the classes very enjoyable and fun, and the student's relationship with them is very close. I got very close to the other students too. It's very easy to meet new people here because every week new people from all over the world arrive. Classes are shared with people from Japan, China, Colombia and more. We do a lot of group activities to get to know each other better and, if you decide to stay in the residence, you live with all your classmates. So, it is very easy to make friends.
I really enjoyed my time with BELS. The atmosphere is very fun and the lessons are engaging and interesting. I would describe BELS as a place that will always be exciting— there is always something new to do and something new to learn.
Watch her testimonial in Spanish: