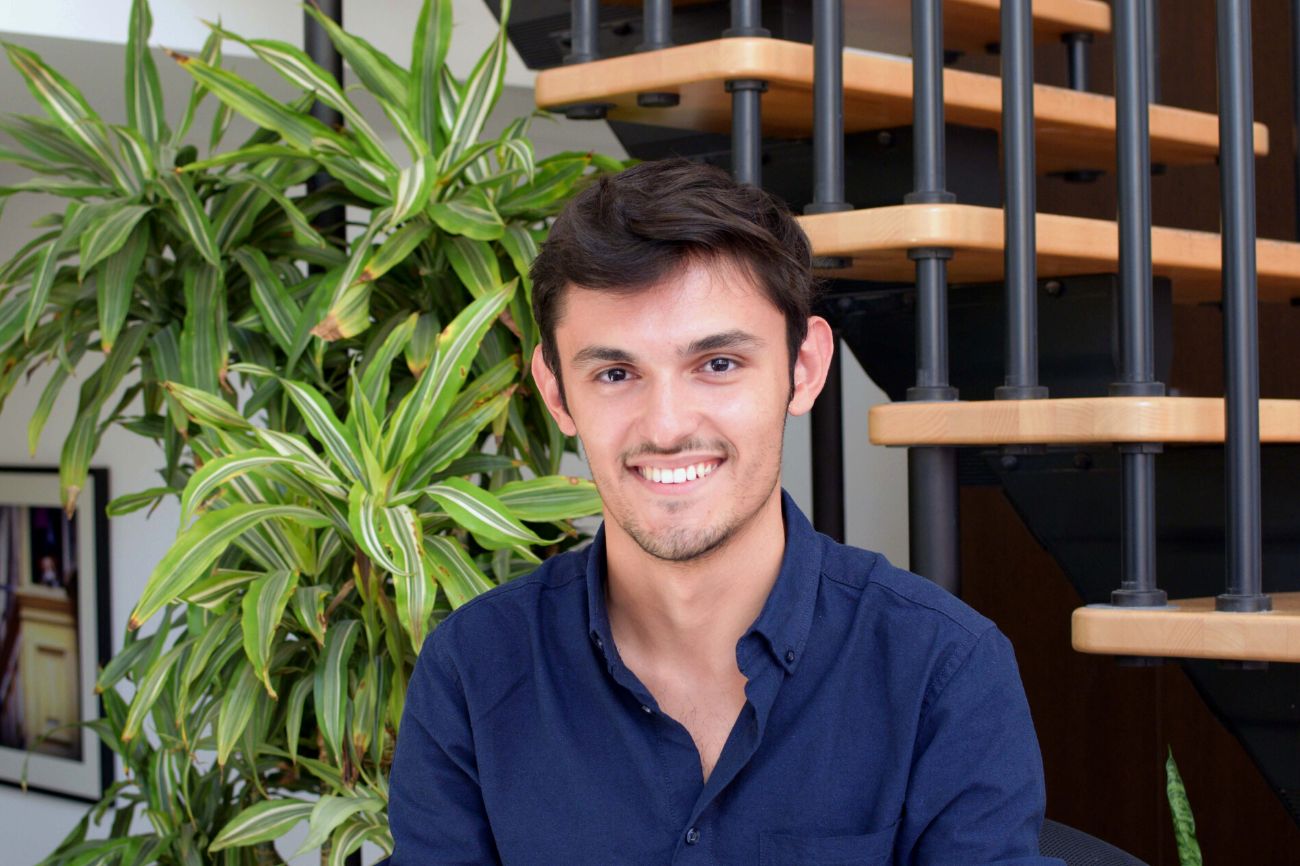 Developing English and Cultural Skills' – Batuhan
'English is the window to an international career'.
Meet Batuhan, a 21-year-old budding architect and digital content creator who joined us for 8 weeks. Read his story.
Hello, I'm Batuhan. I am 21 years old, I live in Istanbul. I am a fourth-year architecture student and I am also a digital content producer. I'm currently halfway through my English language study abroad program in Malta.
So, why did I come here?
I want to take part in architectural projects abroad – it's my dream and to realise that, I need English.
There were various countries to choose from but Malta was the best fit for me. The cost of living here is lower than in other European countries and since I was studying during the summer months, Malta was the clear choice because it's actually a popular summer destination. I wanted to take both my education and my summer vacation together with its beaches and entertainment venues. And I found all that I wanted here.
And how did I choose BELS as my school?
I did a lot of research before I came, which is the reason I picked BELS. I wanted to pick a school where there is a lower percentage of Turkish students so that I could practice speaking English more. That was my first reason, and my other main reason was that BELS is located outside the city, outside the center, in a more tranquil and decent area. When you are staying here for a long time the choice of town is important for your happiness. These were the two main factors in my decision to choose BELS.
Was it easy to obtain a study visa?
If you submit all the required documents to the consulate accurately, I don't think there will be any problems. As soon as you have enrollmed with the school for your courses and accommodation, you will be provided a confirmation document to present to the consulate. When you all your documents, you just have to wait. For example, my visa came in five days, since all the required documents were provided properly in my application process.
Arriving in Malta and my first impression
Before coming to Malta I actually thought it was a smaller place. Contrary to what I thought, I saw that it is a bigger place than described online sometimes. I got another chance to come in the summer so I enjoyed both my education and my summer vacation at the same time.
What about the classes?
Our classes are a lot of fun. Speaking practice is given a lot of emphasis in lessons, which is something that is really essential to me. Our teachers are more like friends to us. Whenever we have a question, we can ask them. I spent a total of eight weeks here. Since then, I've noticed a significant improvement in my English proficiency. After I return to Turkey, I intend to continue my online education with BELS.
Was it easy to make friends?
It was simply because everyone here has the same objectives and mindset despite coming from different places. I made a lot of friends who came from many countries, and somehow I learned about their cultures along the way. For instance, when we dine out at work, we merely order various meals, or on some days, we prepare our own cultural cuisine and compare them, etc. Naturally, this helped me learn about a variety of cultures.
How would I describe BELS?
Overall, if I had to choose three ways to describe the school, it would be professional, solution-oriented and fun.
Watch his video testimonial in Turkish here: