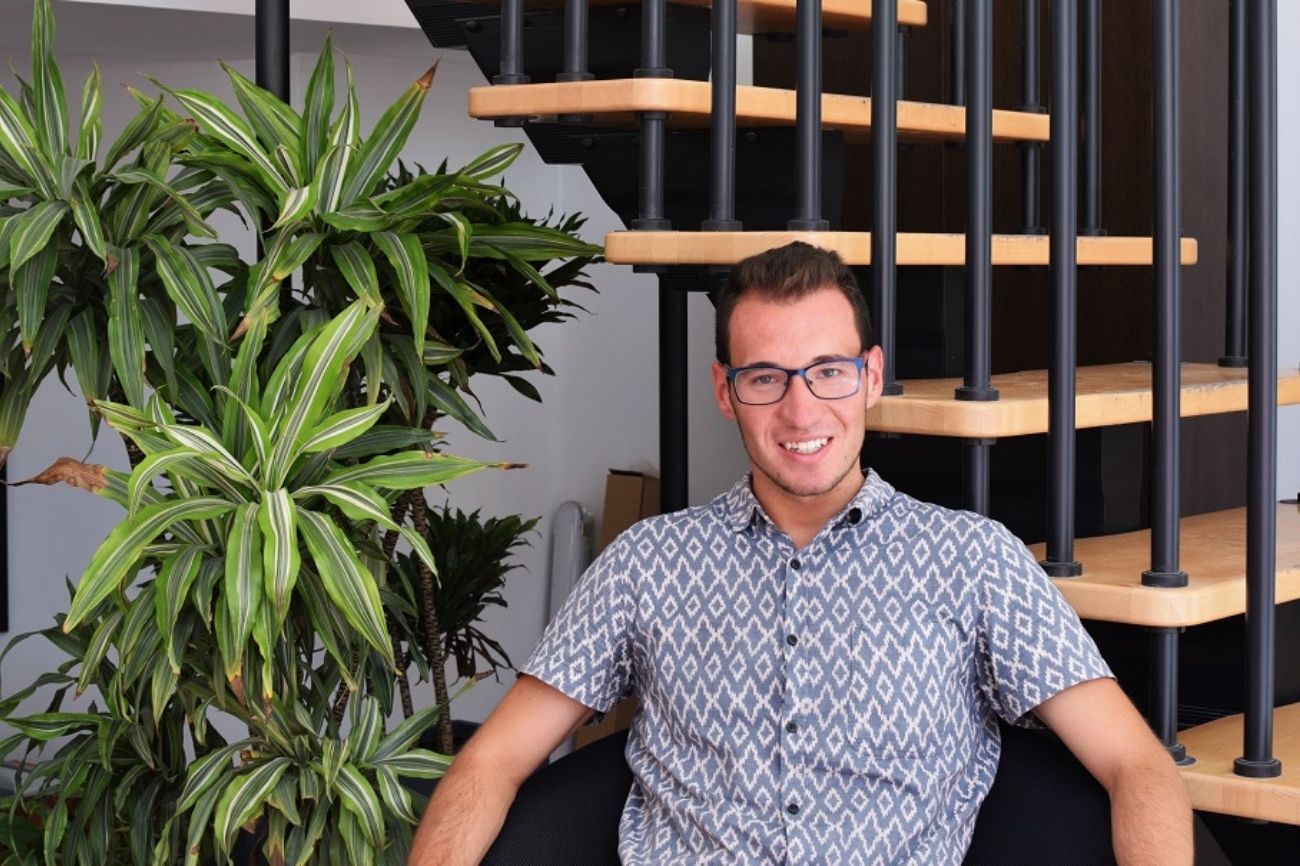 Building on my Career and English Skills – Thierry
Building on my Career and English Skills.
Meet Thierry from Switzerland, who joined us for a 10-week internship and English course experience.
My name is Thierry, I come from the French part of Switzerland, and I have been in Malta for 7 weeks and I will stay here for 5 more weeks.
I wanted to learn English in Malta because I need it for my studies as well as for my personal life. Furthermore, I appreciate to improve my language in a real-life situation so that I can use what I learnt during my every day. I booked for the morning lessons in the advanced class.
Why Malta? Why BELS?
I chose Malta because the island is beautiful, and the weather is sunny every day. Furthermore it's esay to find a direct flight from Switzerland to Malta. When it came to choosing a school, I contacted various schools in Malta at first. Then I chose BELS because the school proposed me a good internship program with attractive conditions alongside my course. I contacted the school directly through the website and that was easy to have a quick answer, and they helped in planning everything.
The first days
When I arrived at the airport a BELS driver was waiting for me and took me to my accommodation that was really pleasant and practical since I didn't need to catch a taxi or to find a bus and also maybe to walk with my suitcases. On the first day of school, it was rather easy to meet new people and make friends. The teachers were friendly and lessons are interactive, so you can get to know your classmates easily.
Actually, everybody is in the same situation and wants to have fun and learn English so it's easy to meet new people in the school or our residences. After that, we have our social life and it's the perfect occasion to meet people from other classes in a friendly and enjoyable atmosphere.
I was satisfied with the courses because the teachers have an impressive knowledge of English and our discussions during the lessons are interesting. And they are really friendly and open-minded.
Staying in the student residences
During my time in Malta, I lived in the school residence as I wanted to have my independence and I am really happy about mine. I booked for a shared room in a big apartment in St Paul's Bay which is close to the school.
My thoughts about my experience in Malta with BELS
If I had to describe BELS in 3 words, it would be Friendly, professional, competent.
After spending 7 weeks at BELS, I can say that I am more fluent and confident when I speak, I can use now more complex sentences. Moreover, I am able to do academic writing like essays or summaries.
It's an easy life with a summer atmosphere. I will definitively recommend Malta because the island is beautiful and there is a lot of things to do. If you like swimming, going to the beach it's the perfect place for you. Moreover, St Paul's bay is a quiet but charming place so if you want to relax and enjoy the view, the location will be appropriate for you. Since there is not a lot of tourists you will have the feeling of living like a local.
Watch his video testimonial in English:
Watch his video testimonial in German: