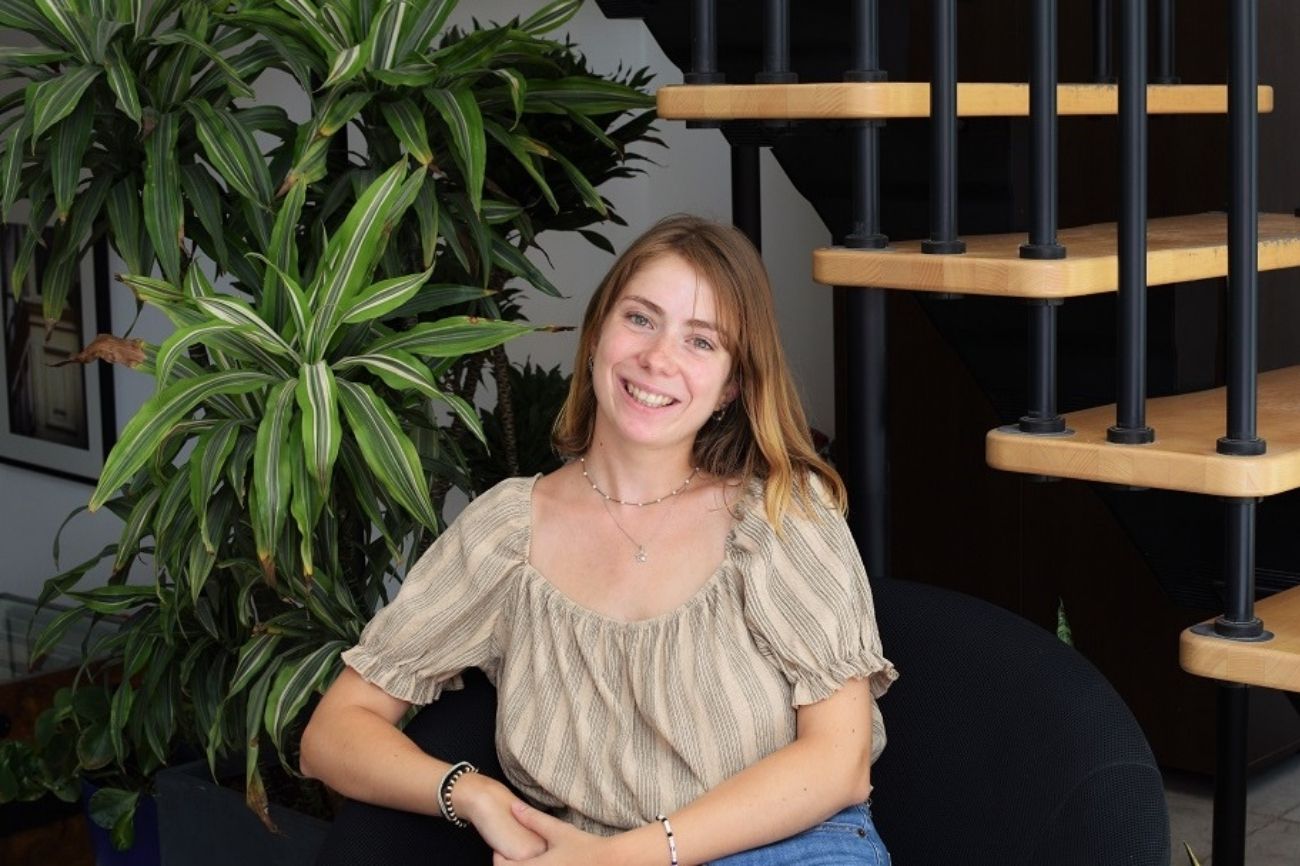 Combining a Marketing Internship with English Courses – Flora
Developing my Professional and English Skills over Summer
Meet Flora, a student from France who's at the start of her career. Here's how her experience at BELS boosted her career.
I'm Flora, from France near Nantes. I came here to BELS for the entire month of August to improve my English and enjoy Malta. I'm taking advanced-level courses in the mornings and in the afternoons, I'm doing an internship in the marketing section of the school. On the one hand, English is important for me personally in order to travel and meet new people and cultures. On the other hand, it's also important for me professionally as I'm working as an export assistant in my company in France.
A place to be
The island of Malta seemed like a great location to spend summer. Indeed, it's always sunny with incredible tropical landscapes. Also, it is mixing the English way of life with Mediterranean culture. Then, if you don't like the rain in the United Kingdom but you want to speak English anyway: come to Malta!
Regarding the school, I found BELS online and I felt a very professional but also modern atmosphere in their communication, so I contacted them. It was very easy to be in touch with them and they gave me the appropriate contact right away to help me with booking. When I arrived, BELS provided the airport transfer so it was very easy for me to go to the accommodation, they gave me all the tips I had to know beforehand. Then, at the school, the staff was very welcoming and friendly. Also, the place was very modern, clean, and safe.
Customized programme
About the English courses, what I like the most was the adaptability of the teacher, the interactive tools she used, and finally the small student group. All these reasons allow having a better approach to the lessons like if it was made-to-measure for you.
In addition, I have lessons with a native English speaker. It is very useful for pronunciation improvement. What's more, the teacher can adapt to your needs during the lesson. For me, the internship in marketing was a real opportunity as I could apply what I learned in English courses before in a professional working context.
The life after school
BELS is not just English courses, they also provide accommodation for your time on the island, which is very immersive and practical. I'm in a BELS Superior Residence in West End, Saint Paul's Bay. You can easily join the school from there. I have two flatmates who are from Korea and it's a blessing to talk English out of the school too. But, even better, it allows discovering new international people during your stay. You can enjoy Malta all together and improve your English on a daily basis.
Moreover, it's easy to go everywhere on the island as it is rather small. The weather and landscapes are crazy beautiful. Here in August, beaches are the best place to be. The most beautiful, Blue Lagoon in Comino island is my favorite. I recommend staying here for how long as you want as it is a very nice way of life.
To put it in a nutshell, I would describe my experience at BELS in three words: immersive, welcoming, and interaction.
Watch her video testimonial in English:
Watch her video testimonial in French: