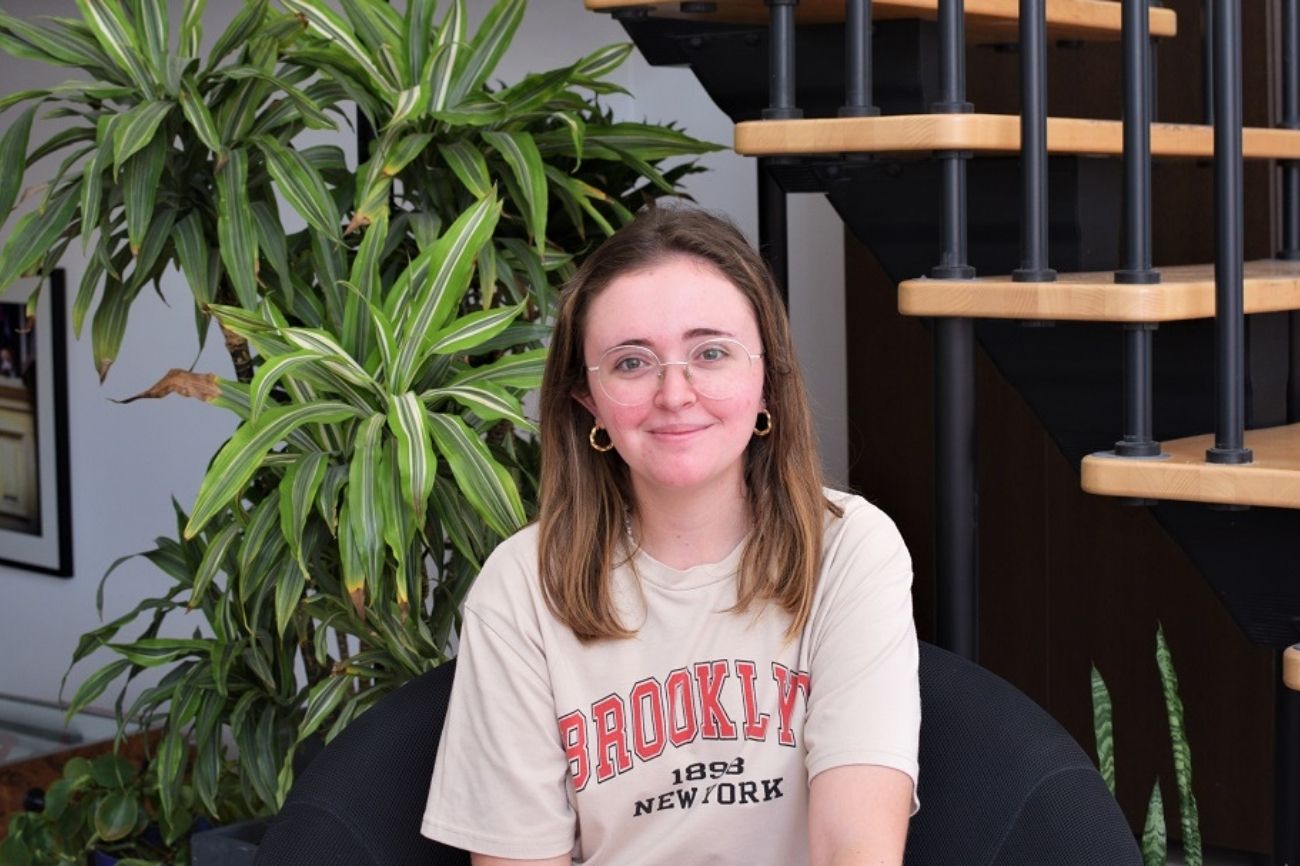 Boosting my English Skills for Tourism – Maria
Meet Maria, a young adult starting a career in Tourism.
Read her article to find out why learning English is important to her, and her thoughts about BELS.
My name is Maria, I'm from Spain. As I am writing this, I have been in Malta learning with BELS for 8 weeks and I am staying for another 4 weeks. In total, I came here to learn English for 12 weeks because I wanted to make significant progress in my level of English.
Why is learning English important to me?
English has been important to me since I was 16 years old. Back then, I started trying to learn English on my own because I liked it, and I started watching TV shows to learn. And now five years later it's still essential for me because I studied tourism, so It's important for me to have a good level of English because I need it for my job.
Why did I choose Malta?
I chose Malta mainly because a friend came here last summer, and he loved it so I wanted to try the same experience. I also chose Malta because there were some amazing places to visit like Popeye's Village or the Blue Lagoon. The different English schools were another reason why I chose Malta.
How did I select my school?
I found BELS on Facebook the first time, after that I searched for some information on the website and I really saw that they had different programs and a lot of activities for the summer. One of the things I liked the most was that they have a lot of different groups separated by levels. In summer, they also have many students for the young adult programme and I think that helps a lot to make friends from different countries but with the same age and interests as you.
So I contacted the school directly and the communication with the school was nice and it gave me confidence in the school.
Where did I stay?
I'm staying in a hotel that was organized for me by the school, and people are really friendly with me, they treat me like I'm part of the hotel already.
How was my first day?
The first day when I arrived I was nervous but everyone was really kind, and they explained everything about the lessons, the activities and the accommodation so we would understand.
How was my experience with the English lessons?
What I liked the most is that they teach you things that you will need for a future job, for example in my case I wanted to improve the way I talk with other people, the way I express myself. The teachers really encourage you to talk more, and If you make mistakes it's okay, they correct you and you keep trying.
What did I learn?
After being here for 8 weeks, I feel that I can express myself more naturally and also control my nerves when I'm about to talk to a group. Also having more vocabulary about the topic you are talking about helps a lot because it gives you more confidence.
Was it easy to make friends?
Something I liked a lot is that it's easy to meet new people from different countries, and everyone is in the same situation as you when you arrive, so it's really easy. Even if you are shy, you share so much time with them that you end up making friends faster than you would expect.
What did I like about Malta?
One of the things I like the most is the beaches because the water is amazing and you can see everything around you. The beach is close to the hotel, so it's really easy to get there. Also I like the atmosphere that you can see at night for example in the bars because there is live music and people get really cheerful in those moments.
Why do I recommend BELS?
Confidence, hard-working, and fun. I think these three words describe BELS perfectly because first, they give you confidence when you talk to them and book the program with them, second, hard work at the lessons, from their side to help you learn everything you can, and fun at the lessons too, and I think that's the best about them, you learn and you have fun so it doesn't seem to feel heavy.
Watch Maria's video testimonial in English:
Watch Maria's video testimonial in Spanish: