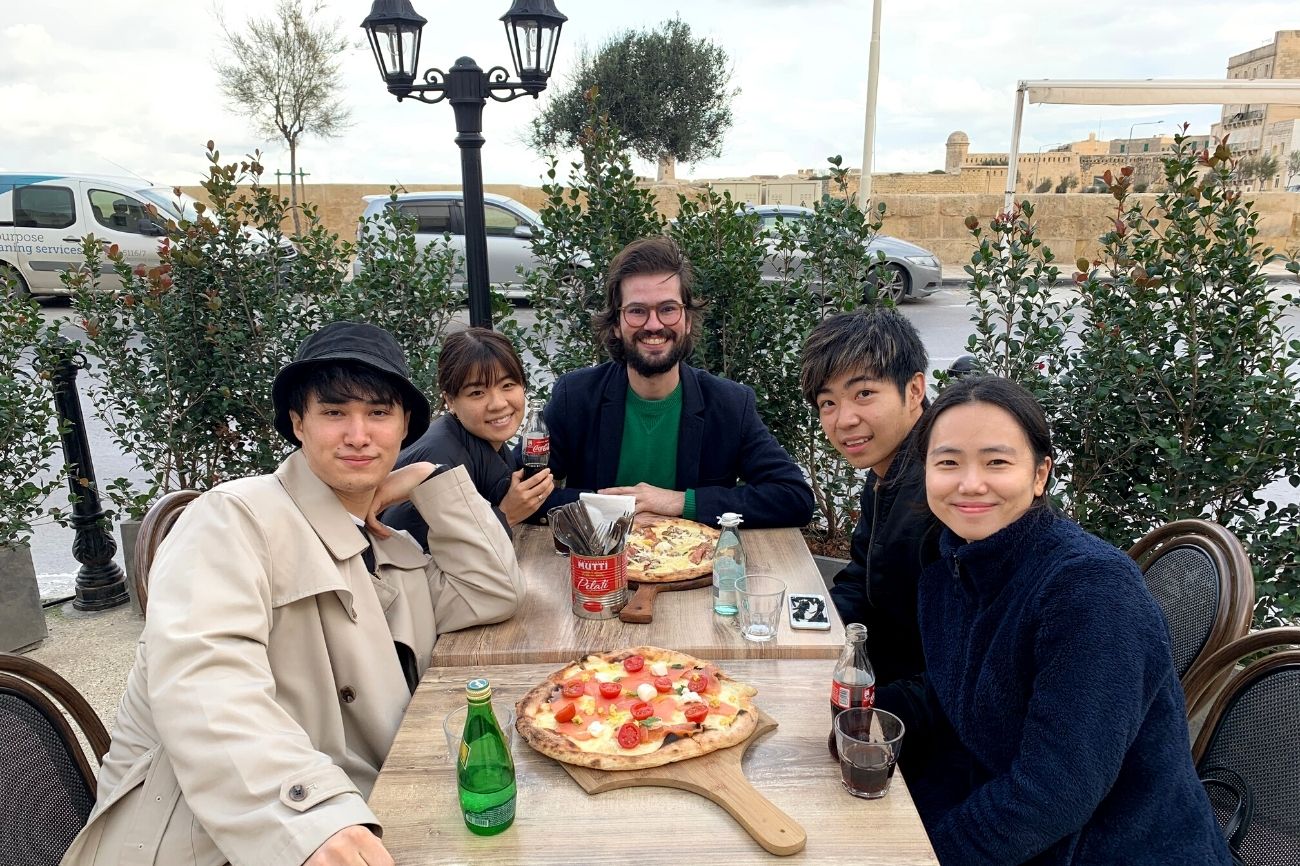 'Experiencing living in an English-speaking Country' – Yudai
Meet Yudai, a Japanese student preparing for University.
He joined us for 12 weeks to improve his English before applying for Universities in Europe. Read about his experience here.
Hi, my name is Yudai and I'm from Japan. I'm studying at a University in Germany and because of COVID, currently, our classes at my University are online. The plan is to move to Germany next year because the University will return to face-to-face classes. To be able to live in Germany, I really need to improve my English.
So I decided to come to Malta and attend my lectures online while also learning English at BELS.  In Japan, I had no opportunity to learn English, but here in Malta, I can speak English all the time.
That's why I am here in Malta now. And the reason I choose Malta was because there were a few countries that were safe and open in this situation, plus this is an English-speaking country so I thought it's a really good choice. And also the views everywhere are stunning – even from my student residence!
And the reason I choose BELS is that I saw the reputation the school has on the internet which is really god and it's one of the best schools. All reviews said it's a great school and that the quality of teaching is amazing. And I heard that aren't many Japanese students at BELS.
I found BELS online by searching in Japanese. Then I searched in English on purpose and I found the BELS again and the international reviews were also great.
The communication prior to arrival was really flexible. Even though I sent a message 6 days prior to arrival, the school accepted me and helped me plan everything last minute. I was pleasantly surprised because I didn't expect it to be that easy.
Lessons are really interactive, and the teachers are really friendly and all the staff. I feel really comfortable here and I highly recommend BELS. There aren't as many students as some of the larger schools so it's easier to make friends and we have a great community here.
I would suggest coming in summer to enjoy the sea. But the climate and temperature is really warm even though it's winter – it's around 20 degrees at the moment even though it's February.
For me as a Japanese student, I was happy to find some Asian markets because it's hard to find Japanese food maybe.
Watch his testimonial here: