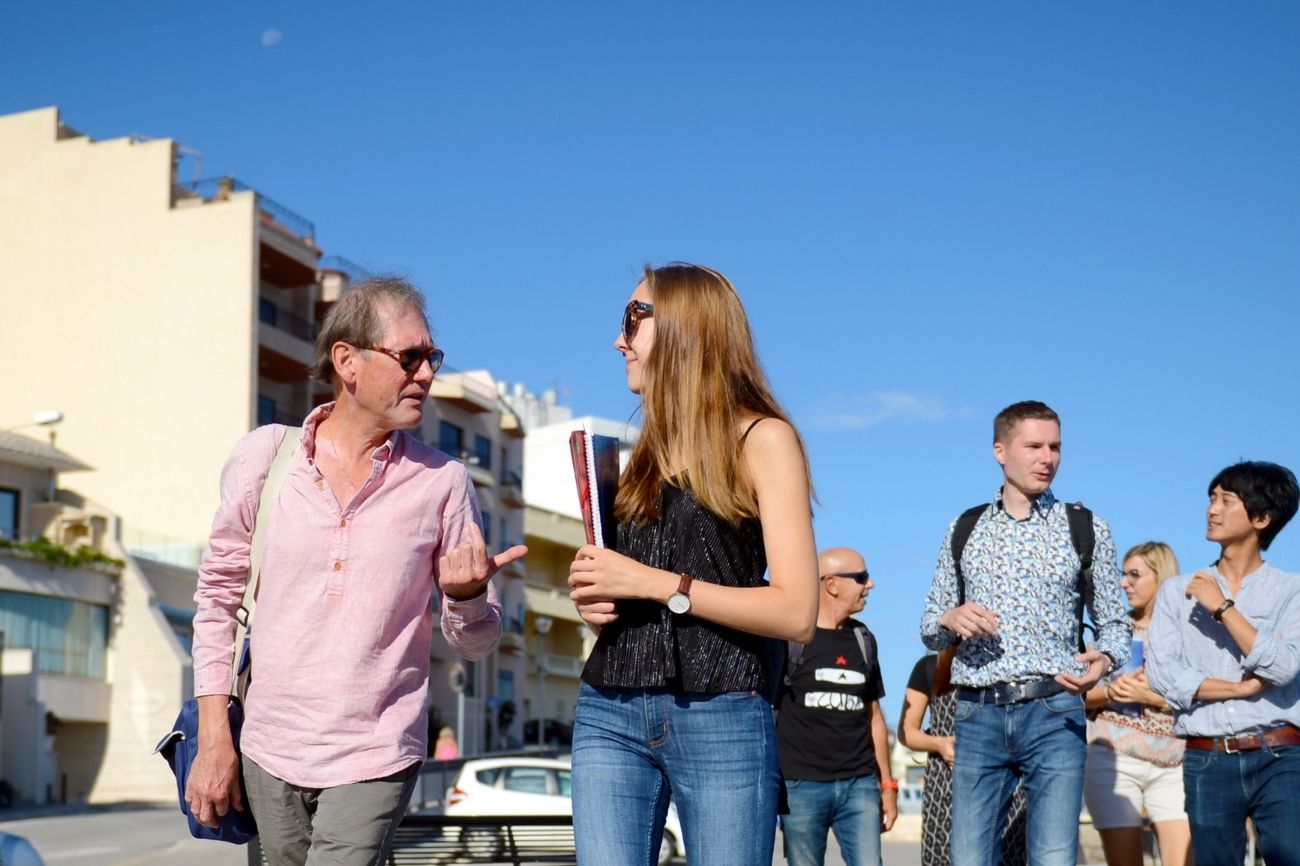 After visiting BELS, I always feel rejuvenated – Andre
Meet Andre, a returning student at BELS Malta.
Read his article where he shares his feelings about learning, BELS, and the island.
My name is Andre Pribyl and I am from Switzerland. I've been to BELS on several occasions with my friend Eric and have fond memories of all my experiences there. I would like to share my thoughts about learning English, BELS, and Malta with you all. Hope you enjoy reading.
Why do I learn English?
Most often, we learn a new language because we need it for our job or we move to a foreign country. In my case, it's just for just fun. I like learning. In the future we'll perhaps express in bytes or technology will speak instead of us… We must therefore stimulate our brain, keep it awake. This is the point of learning.
In my mother tongue, a proverb says: 'you are as many times a man as many languages you speak', which means you are as many people as the number of languages you speak. I really think so, because it opens us up to different cultures rather than just the language, and it makes us feel what they feel on the inside.
Anyway, English is nowadays the best language for communication. If you need help abroad, your first words will probably be: 'Do you speak English?'
Why BELS and Malta?
To quote my good old friend Eric, who used to always tell me about his time at BELS Malta, 'In 1 or 2 weeks, I'll lose 10 or 20 years'.  Rubbing his hands, he expected some fit of jealousy that would increase his delight.  So once and for all I had to test this magical formula and I joined him on his trip to BELS.  And listen guys: it really works!
After leaving BELS at the end of my English course in Malta, I always feel rejuvenated. Going to school, sharing time with young students with the only concern of a good result by the sh… Friday-test: isn't life wonderful?
BELS Malta is an Azure Window to the world. People from everywhere meet there, exchange ideas and interests. Teachers are dedicated, close to their students, and have a sense of humour. Lessons during the adult English courses are creative, interactive and funny. We play games or role-play, imaginary situations; we discuss and talk about ecology, politics, science, history, philosophy, the latest e-gadget or the brand-new TV-Show… Every day, I wonder how time flies by. It's already break time? Come on, to the kiosk!
This is another advantage BELS: its location. St Paul's Bay with its charming views, shops, restaurants, and this famous kiosk facing sea, just behind the school. A giant croissant overflowing with crème pâtissière and a cappuccino during break time-  I really come alive!
Malta is sweet and flavoured like all its delicious treats: the lost alleys of Mdina, a lift from past to future architectures at Valletta the biblical landscapes of Gozo with churches perched on the hills and wild coasts opening to silent depths… I'm somewhere there, floating weightlessness, diving into another world.
Yes, weightlessness. That defines the best my feelings about Malta and BELS.
Addiju Malta u Gaulos. For sure, I'll come back.