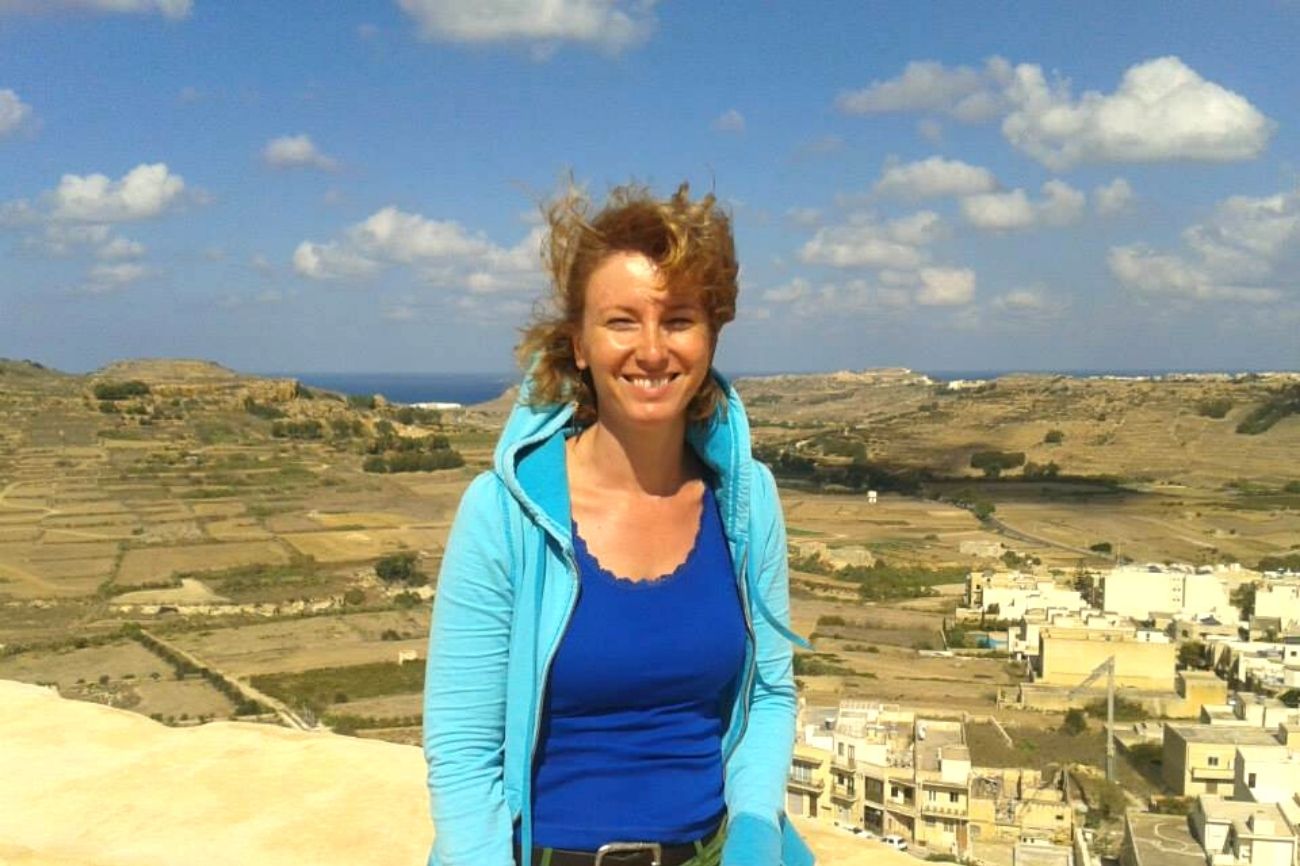 'Lovely island, food and school' – Veronika
Meet Veronika, who joined us from the Czech Republic
On her second trip to learn English, Veronika chose Gozo. Here's why!
My name is Veronika, I am from Prague in the Czech Republic and I visited BELS Gozo in September of 2018 for 2 weeks. During that time I was working for an international company, where I needed English. But my motivation for going to Gozo was personal. I was single at that time and I find interesting to travel alone to a foreign country, meet new people, to learn and to relax by the sea.
This was my second stay in Malta. The first time I studied in St. Julians, which is a very busy place with a lot of bars and music clubs. I enjoyed that stay. But when it came to my second time, I chose Gozo, because I wanted to be in nature, by the sea, in a quiet place with an atmosphere this time. And it fully happened.
I remember that I booked transport from Malta to Gozo via school. Everything worked as planned, the taxi was waiting for me and travel on the ferry was an interesting experience.
After arrival and accommodation in Xlendi (with see view, you must know, I love the sea), I decided to go for a walk and find the school. That was Sunday. That day I didn't succeed. So on Monday, the first school day, I rather took the bus. At school, I met people and made friends right away. We walked to our residence together, and they showed me the way for walking back to Xlendi. The school is in a quiet place, has a nice small terrace for student's breaks. The atmosphere is warm and friendly.
In our advanced class, we were just 3 students and our teacher Pam. So they were almost like private lessons, which was great for interactions. I appreciated a lot of conversations in lessons. Pam is a clever English lady with a good sense of humor. I became great friends with Roland, my classmate, we become friends and we are still in contact. The people at the reception were always willing to help with my questions.
I can recommend BELS Gozo to the other students, who want to combine studies and quiet leisure time. You will find a lot of new friends from other countries and learn English in school and in the "pubs" as well. Gozo is small, but it has a lot of nice places, which you can visit. I remember for example 'Ta Mena' farm. Excellent food and wine. I bought a lot of presents there. And their local tomato pastes to take back with me, yummy.
Hope you can enjoy the lovely nature, tastes and English school in Gozo as I did.