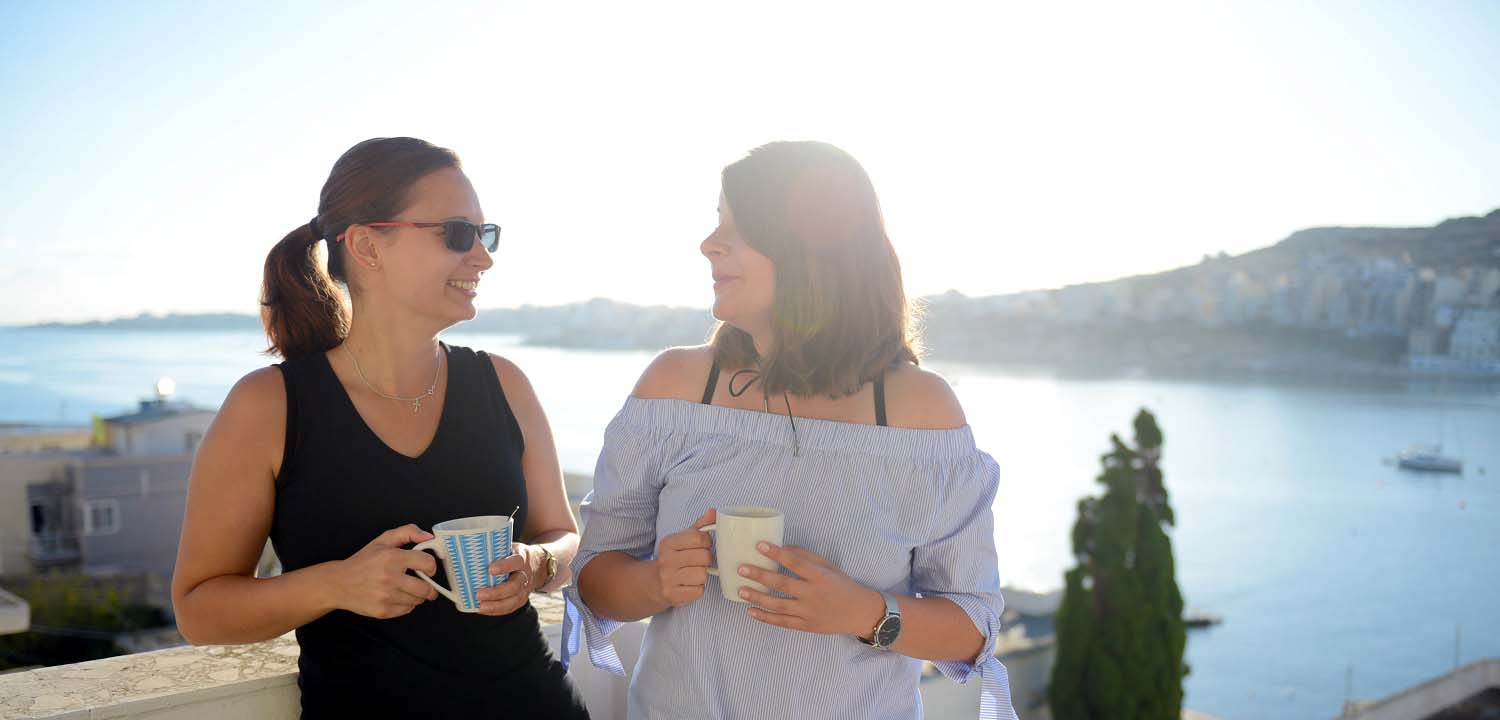 6 Benefits of Learning English with a Host Family
Choosing Host-family Accommodation in Malta
A unique opportunity to discover the local way of life
When you stay with a host-family you experience something that you won't in other kinds of accommodation. Malta might be small, but it's got a wealth of entertainment, history and cultural identity. In between all the traditional aspects and the nightlife scene, there's something uniquely Maltese about the way things are done. And it's not something that can be described as much as felt.
Here are the top reasons to consider staying with host-families in Malta:
1. Experience local life
Staying with a host-family in Malta gives you a slice of the local life. No matter how much you read about a destination's culture and customs, the real way to get to know a place is through spending time with the locals. Get tips on what the locals do and where they go to discover Malta's gems beyond the tourist trail.
2. Home away from home
Homes are places of warmth and familiarity to return to after a long day out and about. With our host-families, you'll feel comfortable right away. Those who open their homes to travellers are generous and hospitable people who'll do their best to make sure you adapt to life in Malta as another member or the family. Be prepared for hearty, home cooked meals and bonds that will last a lifetime.
3. The food
Host-families prepare breakfast and dinner for their guests. You'll never have to worry about rushing to make a snack before setting off to school in the morning, or spending more money on dinner everyday. Even better, you'll get to try a number of local, home-cooked meals throughout your stay. If you have any allergies or special-diets, these can be catered for as well. On the other hand, if you prefer to have meals out instead of with the family, it's also an option.
4. Practice English on a daily basis
For English language school students in Malta choosing homestay is a chance to practice English beyond the classroom environment. Learn how the language is used in everyday situations and practice all the things you've learnt in class while at the same time getting to know some locals and sharing stories about your cultures.
5. Host family accommodation is still independent
Even though you'll be staying with a family, you'll still have an independent trip. The family you'll be staying with will go on with their normal routine or work and all, so you don't have to to worry about that. Most host-families give students their own key, so they can enter and leave the house as they please.
6. Value for money
Home-stays are a great value for money – it provides travellers with a richer experience. Apart from that, since it's offered on a half-board basis, it's an easy way to budget for your trip. You already know that you have breakfast and dinner taken care of before arrival.
If you would like to enquire about accommodation with a host-family for your language course, get in touch at [email protected].