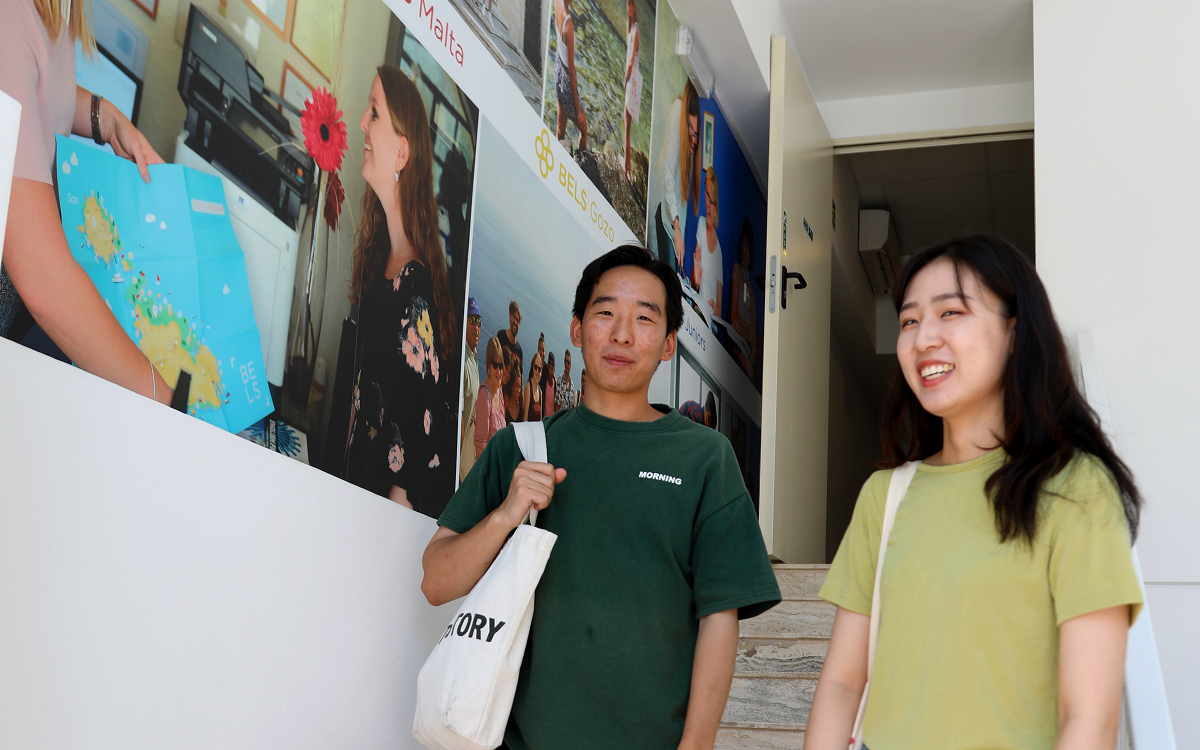 How to choose top English language schools in Malta
Looking for Top English Schools in Malta?
Malta is an ideal destination for learning English, with many top English schools.  On the islands, there are over sixty English language schools, each offering a variety of English language courses. Even if you're already set on Malta, which criteria should you use to make choices regarding a school and English course to match your needs and expectations?
Here's a checklist to follow to determine which English schools are top quality:
1. The Quality of Tuition
The most important aspect to consider is the quality of tuition you will receive throughout your English language course. This this will affect how much you learn. When looking at the different schools, seek out the following:
Ensure that the school has assurance qualified teachers and a valid ELT (English Language Teaching) permit.
Check the class capacity – smaller classes guarantee more individual attention.
Acquire information on how students are placed into classrooms according to their specific level – beginners and advanced students have different needs.
Ensure that the school offers a modern teaching approach and state of the art facilities; these may include interactive whiteboards and online learning assistance.
Request assurance that you will be provided with up to date course material from reputable publishing houses and teaching methodologies.
How can you do that?
2. Check for official accreditation, licenses
This is a sure-fast sign of a top English school in Malta.  Always choose accredited schools with both national and international accreditation for better quality assurance. The Maltese authorities take many measures to ensure that schools maintain a standard of quality, that's why Malta has a good reputation for English schools. So if the school is licensed by the ELT council, Visit Malta, Visit Gozo, and other accreditation providers, it's a good sign. Also, you may wish to compare the list of international accreditation too. The more they have, the better the school.
3. Accommodation
If you are travelling to Malta specifically to learn English, the quality of your accommodation is an important thing to factor in:
Check whether the accommodation options offered by the school are covered by national/international accreditation, to ensure you have a suitable standard of accommodation.
Ask for photos and a detailed description of the accommodation options offered by the school.
Ask about the maximum number of students per apartment, and per room. Some schools have hostels as their accommodation residence.
Look up the address on google maps to see if it's the same one advertised.Ensure that emergency numbers and help are available in case of emergency.
4. Check the school's online presence
When you find a school you like, check if they are really as top quality English schools as they say by checking their online channels. Here's what to look for:
The school website – this is the first impression usually. Check if the images look real, or if they are stock images found from google. Real quality schools always have images of their own students and schools.
Videos – to ensure that the content is actually of the school, search for videos from the school that would show the building, the staff, etc.
Social Media – here you can usually find content from the day-to-day life of the school. The top English schools will have regular images, articles, learning material and pictures of their team.
Communication – how long do they take to reply to you? is it an automatic email or a human writing to you? Do they respond to live chat? The attention and personalisation you receive before you book the course is a good indication of what to expect at the school when you are there. Top English schools will have top quality service even before you are studying with them.
Testimonials, reviews – if past students were happy enough to write a testimonial, film a video about the school or write an online review, it means they had a positive and memorable experience. These are valuable to assess if the school's marketing reflects the real experience.
These are indications that the school is professional.
5. Booking your English course in Malta
Once you have found a school and course that are ideal for you, it is important to ensure that you will get what you pay for once you make a booking. Before paying a deposit for your English language course, make sure that you have checked out the following:
Book with the school directly – there are a lot of agencies selling English language courses for places they've never visited. They sell hundreds of schools in different countries and don't know the schools well. When booking with a school directly, you can trust that the employee is giving you accurate and updated assistance. You'll have more attention and they're quicker to answer your emails too!
Ensure that the school is accredited and has public and online presence – this is an indication that you are dealing with professionals.
Check out online reviews or ask the school where you can find more information about them online – there is nothing more reliable than the opinions of other students.
Always request an official invoice before payment and a receipt upon payment – this is your booking guarantee.
Make sure you know your rights – request information regarding cancellation procedures and fees, in case something comes up.
Check that you are satisfied with the location of the school and accommodation provided.
Booking with BELS:
The BELS inbox in monitored daily, and you should expect replies within 24 hours. You can ask us anything you want, we're happy to answer back, discuss on a phone or video call too.
Contact us to offer your available dates and we will take it from there. We can advise you regarding the available English language courses and accommodation options, and help you choose the most suitable course and accommodation for you, with transparency and integrity; it is our duty and our service.