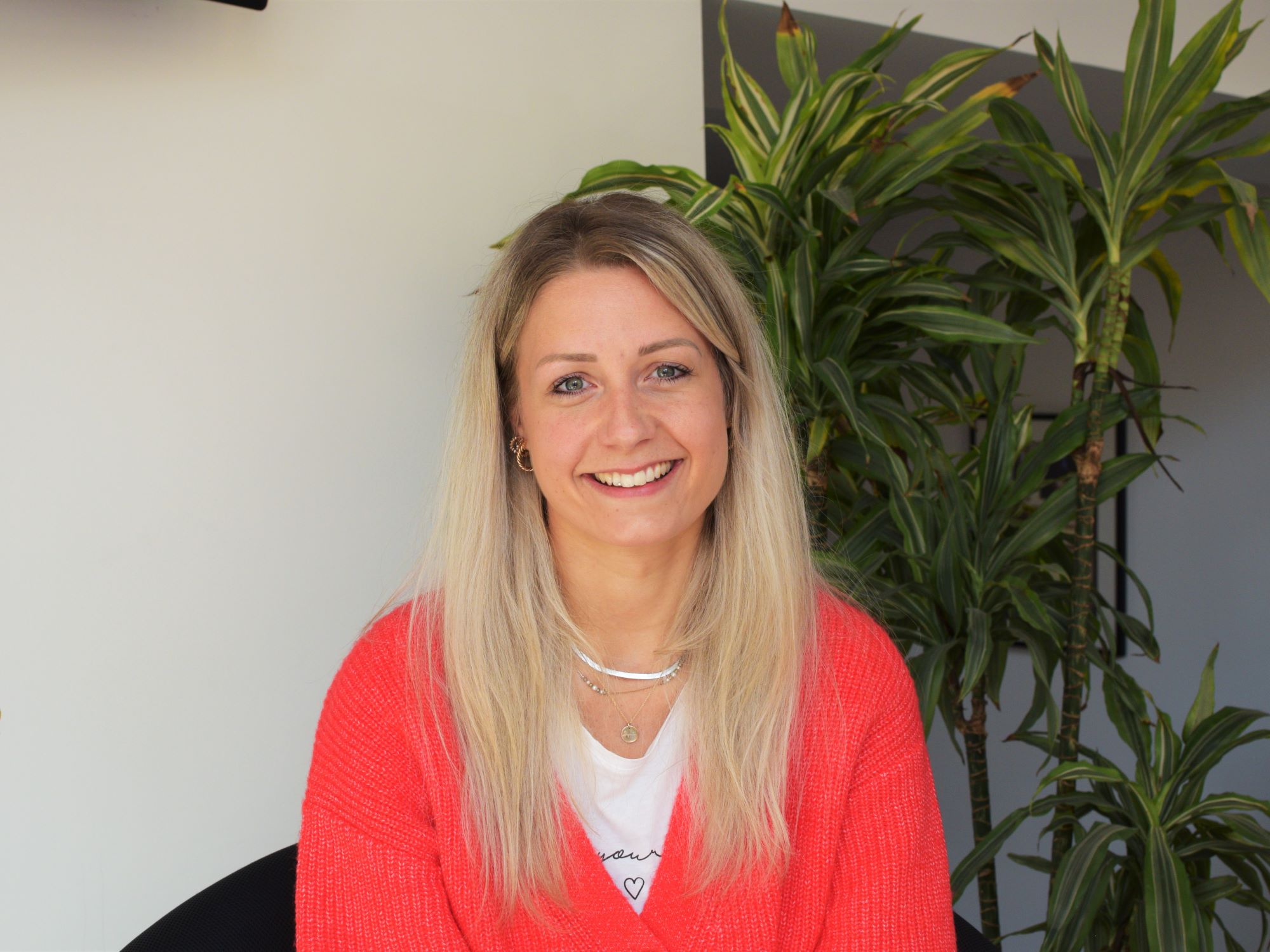 'Daring to try something new' – Anabell
Getting out of my comfort zone with English classes
Meet Anabell, a project manager on a popular German radio station, who joined us for 3 weeks to boost her speaking skills and confidence when speaking English.
Hi everyone, I'm Anabell, I'm 28 years young and I'm from Germany, near Koblenz. I am a project manager at popular radio station, and finding joy in life is always my first priority. And part of that is just getting out of your comfort zone and daring to do something new and yes, that's what I did and for me, that meant three weeks in Malta.
Why is learning English important to me?
My goal is just to become more confident in using the English language. I've had English since middle school but if you don't use it on a daily basis, then you forget quite a lot quite quickly – although English is so important, simply in all areas of life and in almost all countries, and that's why I just do it for myself and my feeling.
Why did I choose BELS Malta for this experience?
Firstly came the location. When I was looking for a suitable place to study, I came across Malta quite quickly because I associated the island directly with the sea and the beach and the sun and also a little holiday feeling. And if I'm going on a language study trip on my own, then at least with a cool place to learn. And Malta seemed like the perfect place for that.
Then later, when I was looking for a suitable language school, I came across BELS quite quickly, because I don't know why, but somehow BELS made a very good impression on me right from the start.
And now at the end of my stay, I can say that my first impression was accurate. They have qualified, international teachers, they have very, very good evaluations, they have two locations in Malta and Gozo and also just here the location in St. Paul's Bay is by the sea and those were the decisive factors for me.
How were my first few days?
I first arrive in Malta on a Sunday evening, it was completely raining, I was very overtired and I didn't know what to expect. And that was really heavy. But I was staying in the student residence and when I met my flatmates everything changed instantly. We went out to explore the area a bit, I really felt better. And now after two weeks in Malta, I can say it's a super beautiful island.
When I went to school on Monday morning, I was very nervous, of course, it's always the same when you try something new and different. But when I arrived here, everyone was super, super friendly and that had a big impact on my overall stay. The staff, the teachers, the other language students – everyone was very friendly and helpful. And I was also lucky that I was in very small classes, so the teachers were able to respond to us better.
Is it easy to meet new people?
I would say that yes, because we are all in the same boat and we all had the same goal. Also, most of us travelled here alone because a language study trip with your best friend would be kind of nonsense, you'd just fall back into your old language. Staying a the residence is a big plus, as soon as you arrive you have people eager to speak with you. And BELS also made sure that we got to know each other. They organised excursions and so we were able to connect well with each other.
More than just English…
Apart from English courses there are other things I learnt from this experience. For one thing courage, just to try a new way of life, to dare something new, because experiences only make you stronger. Then there's curiosity. Curiosity about a new country, a new culture and simply to broaden your horizons. And also tolerance – it's an international environment and everyone is different, everyone is individual and anything else would be boring.
If I had to describe BELS in three words, it would be qualified, friendly, and well-structured.
You're in good hands if you choose this school.
Watch her video testimonial in German here: