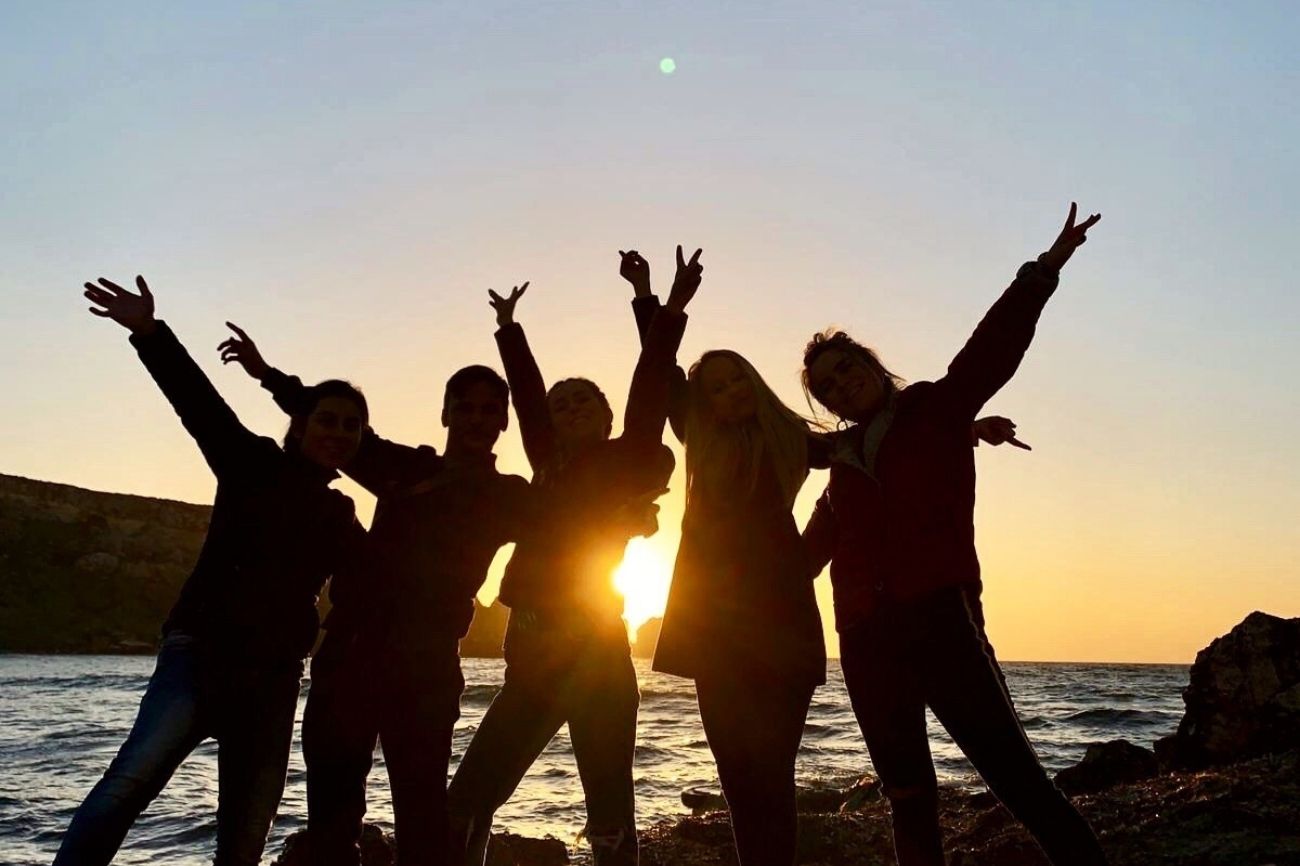 'Connecting with the World thanks to English' – Maria
Taking a gap year to focus on English 
Meet Maria, a 22-year-old from Bilboa in Spain who joined us immediately after graduation.
My name is María and I´m from the north part of Spain (Bilbao). I´m 22 years old and I have already finished my university degree in Electronic Engineering.
Nowadays, it is very important to master the English language due to the fact that it is essential in all areas of life, it is the way in which we can communicate with foreign countries. In my case, it is completely necessary to continue my studies and also for the industry I am building a career in.
For this reason, I took a gap year to improve my English skills. I took advantage of my time and I choose an intensive course for three months to study in Malta.
Choosing my Location and School
To be honest, at first sight, Malta was not my leading option. I thought that maybe going to United Kingdom was the best to improve my English.
However, one day I met a friend from the past and she told me she has been studying here in Malta one year, and she also told me that it has been an incredible experience. She said to me that it was beautiful, she had met lots of people of different countries and she had learned a lot of English naturally, and without trying too much. Furthermore, it was cheaper than other countries, so keeping this in mind, I decided to choose BELS and start my journey.
The first impressions
From the first day I arrived here I have felt very well informed and the communication with the school is being very suitable. It is the first time that I moved from the country and I thought it was going to be costly for me at first, but with the help of my flatmates, classmates and the attention of the school I found it very enjoyable and nowadays, I am very grateful to be living this experience.
The lessons, teachers, and staff
The team at BELS is very kind, they are always at your disposal to help you at any time. I´m taking the intensive course in advanced, so that, I´ve got morning and afternoon lessons.
Generally, the teachers are good, some better than others, but everyone has their own preference. They try to use unique methods to develop your English language skills and they are always willing to answer any questions that may arise to you. Since I have arrived here, I have greatly improved my English speaking, and now I'm more fluent.
Final thoughts
I would recommend BELS to other students because it is a very good school, with good staff and with a wide range of benefits and activities that allow you to have on hand many facilities to move around and get to know the island of Malta, at the same time you are constantly activating your English skills.
About Malta, I have to say that I am in love with this small island. Although transport is quite bad compared to my town, you can easily travel the whole island by bus and see all the beautiful corners with gorgeous landscapes that inhabit here, also I have to say that the sunset here is unique.
You meet students from all around the world and you learn a lot of English, just because English connects the world.