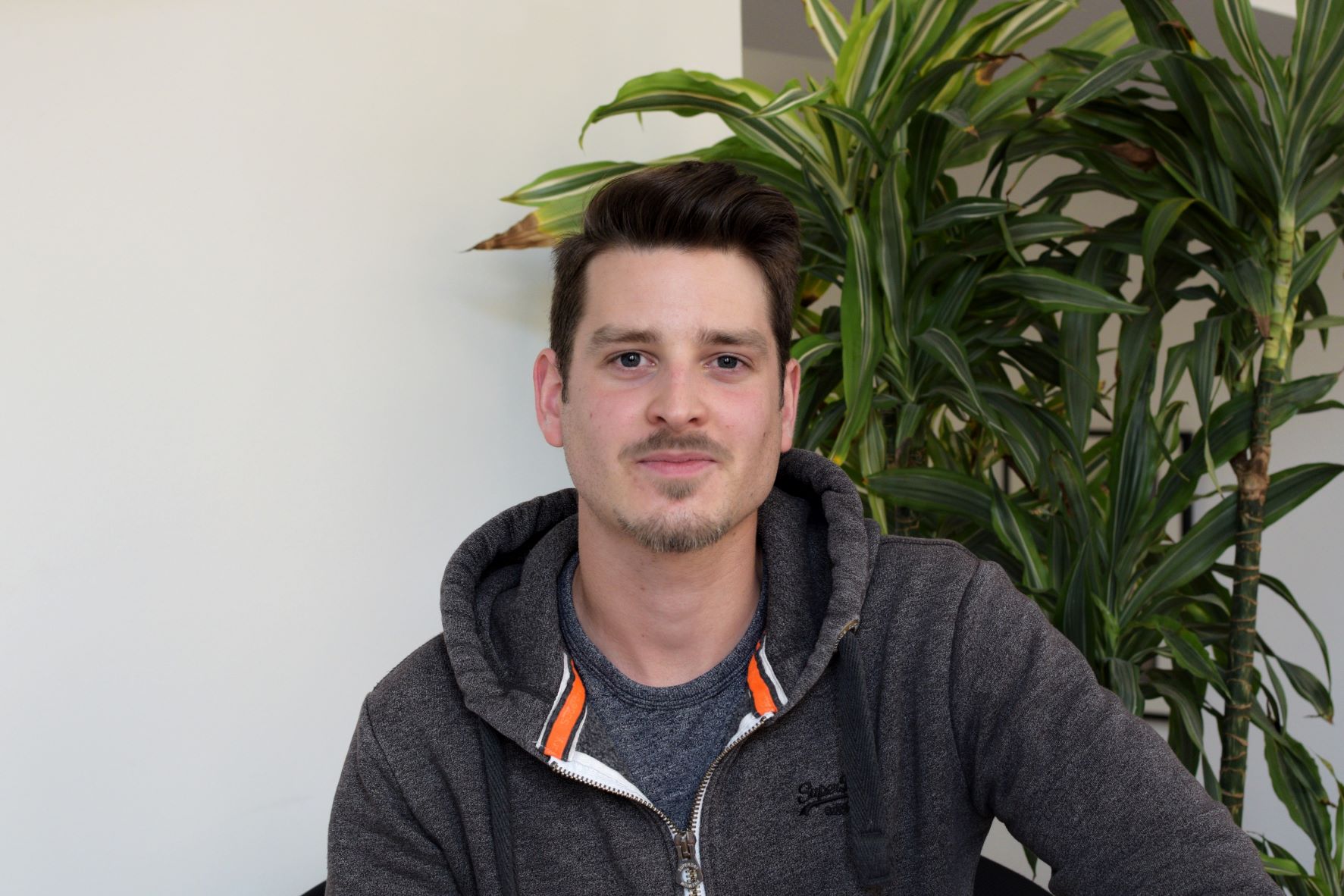 'Learning English for my career in aviation' – Elliot
Learning English to work in the professional aviation sector
Meet Eliott, a 24-year-old aviation enthusiast from Belgium. He's been studying English with us for two months and seeks to advance his aviation career on a global scale.
Hello everyone, my name is Eliott, I'm a 24 years old and I come from the country of chocolate and beer, better known as Belgium. More specifically, I come from the Walloon Brabant region which is not far away from the capital city of Brussels. I graduated in aeronautical engineering: more precisely, in aerotechnics. I'm currently following some courses at an air academy in order to become an airline pilot. Aside from my love of aviation, I am passionate about swimming and outdoor sports like mountain biking or hiking trails. And of course, like any good Belgian citizen, I like chocolate and local beers!
I wanted to improve my English skills primarily because I need to do so for my current studies. English is the main language used in the world of aviation. All my student books and lessons are drafted in English so developing my English skills is quite important for me and my studies. Knowing English is very useful for other situations too, like traveling, since English is the main language spoken. I also may want to work for international companies, so I know that learning English will open the door to great opportunities.
Why did I eventually choose Malta?
The main reason I choose Malta is that English is the second national language of the country. Most people here speak English fluently, so being able to communicate with locals and get around the island was very appealing. The weather in Malta is also much nicer than other places, particularly during the winter season. Malta also has plenty of beautiful places and historic towns and cities to see, so there is always something to explore. Malta is so close to Belgium by airplane, so it is quite easy to make the journey between the two countries in cases of professional or medical emergencies.
How did I feel when I arrived?
When I settled in and got to travel around the island, I was genuinely surprised at the amount of beautiful and historic places in Malta. The beaches and countryside are also astounding, and I will always remember the clear waters around the island of Comino. I've been at BELS for two months now and since my first day, I feel like BELS has really prepared me for my studies and the future. On my first day, the school's director of studies came to personally show me around the school; I learned more about the courses I was going to take. I felt totally prepared to start the course and, in addition to all the course materials that we are given, the director also gave us the important information in case of academic or administrative questions. I found this to be very useful and helped me feel completely independent in this new place. The school is very direct and clear about COVID-19 sanitation rules, which was quite reassuring. I feel really good at school; everyone is smiling and the staff always gives clear answers to my questions. The lessons are efficient especially for the short time that we have. The learning books are very good quality too.
Was it easy to meet new people?
Being new to a large group of people never was a problem for me, so it was very easy for me to meet new people. For people who are a bit shy, living and learning in a linguistic school where there are a lot of different ages and nationalities is a great way to improve speaking skill; because all of us are here to better our English skills, it is easily to start a conversation or discussion with someone else. These conversations between classmates will always be an incredible opportunity to learn more about other cultures and increase our general knowledge of the English language and the world.
What I have learned so far
I've realised that when you find the right school it's much easier to reach your linguistic goals. If you're well-supported and excited to go to school every day, learning the language will be faster. Secondly, being able to be fully immersed in the experience has helped me practice English all the time, which is a big opportunity to learn new vocabulary, idioms and expressions from daily life. Being in longer contact with the language and practicing more and more has really helped me improve.
And about BELS? I  would describe BELS as a well-managed school that cares about its students. The staff and teachers are altruistic and really enjoy what they do. Everything at the school is done efficiently.
Watch his testimonial in French: