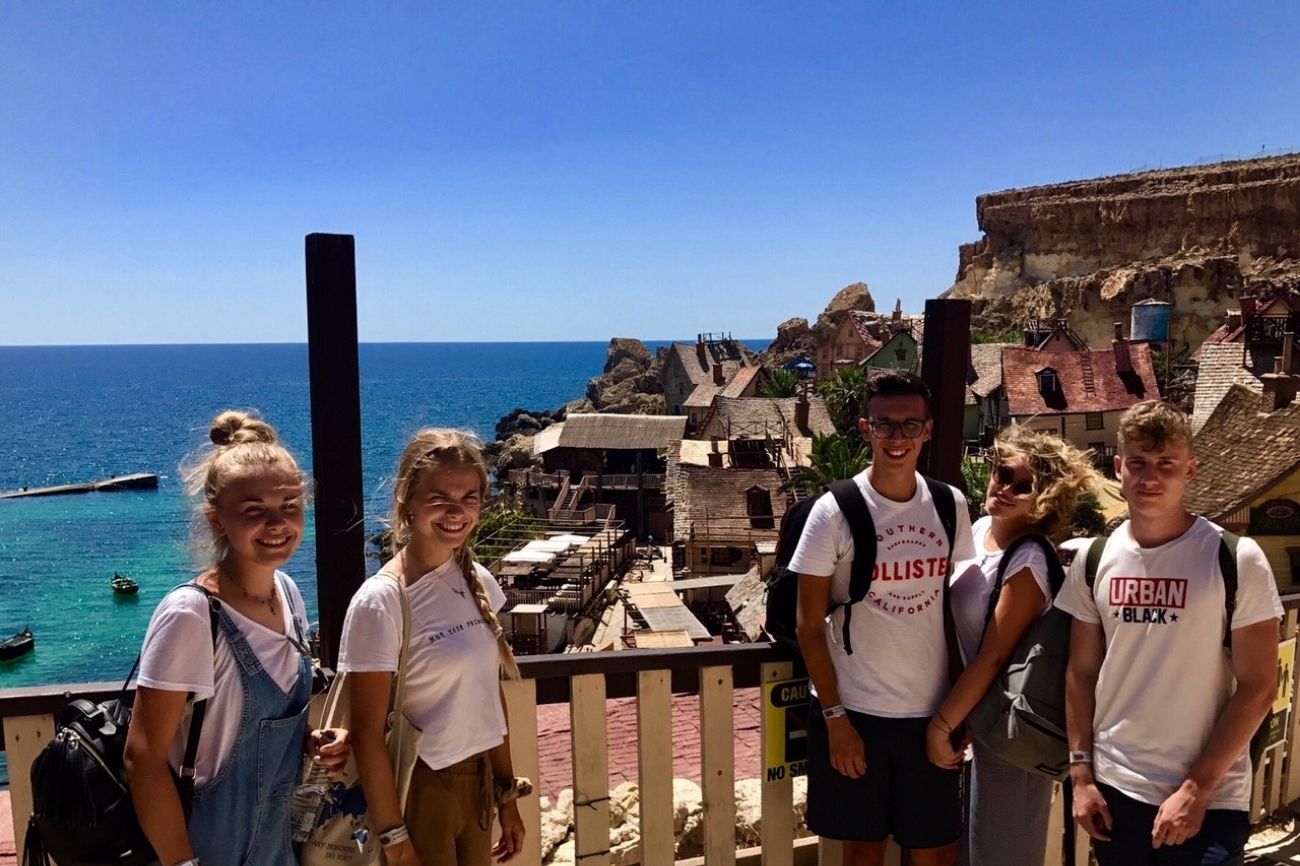 '3 Weeks of Fun in the classroom, and after' – Filippo
Meet Filippo, an Italian young adult and BELS regular. 
As a language lover who loves to have fun, Filippo chose to travel to Malta with us on his summer break a few years ago. Here's what he had to say about this time here.
Hi everybody I'm Filippo, I'm from the north of Italy and I'm 18! I'm really in love with languages and I think that, nowadays, they are very important because they give you several job opportunities. For this reason, I'm attending a language school; I study Italian and three foreign languages: Spanish, English, and German. I wanted to improve my English even more, that's why last summer I spent the month of July taking English courses in Malta at BELS Malta English Schools.
I choose to take English courses in Malta because I wanted to learn while at the same time being able to have fun and chill. So when it came to choosing the place, I obviously preferred the hot temperatures of Malta to the rain of London.
When I arrived, my first impression of Malta was 'WOOW', it was incredibly beautiful and hot; I was very glad about my choice. When I was looking for a school that provides English courses in Malta I choose BELS because I saw some offers online, and I can truly say that it's an amazing school. I'd gladly recommend BELS Language Schools in Malta because of its structure, it's a very good school with relevant teachers. During my English courses in Malta, I improved my pronunciation and speaking a lot, and I also had several grammar exercises. I was always given some homework to revise what I had done during the lessons, and there was a test every Friday that was very helpful. Apart from the quality of the BELS English courses in Malta and the standards of the school, I was also impressed to see that the school was in front of the sea and the building was new and modern.
To anyone looking to study English abroad, I really recommend taking English courses in Malta at BELS. As I already said, you can study and chill at the same time. It's full of wonderful beaches and there are always amazing parties happening around the island. It's the perfect island for young people.
Are you thinking about taking English courses in Malta? Contact a BELS team member at [email protected].