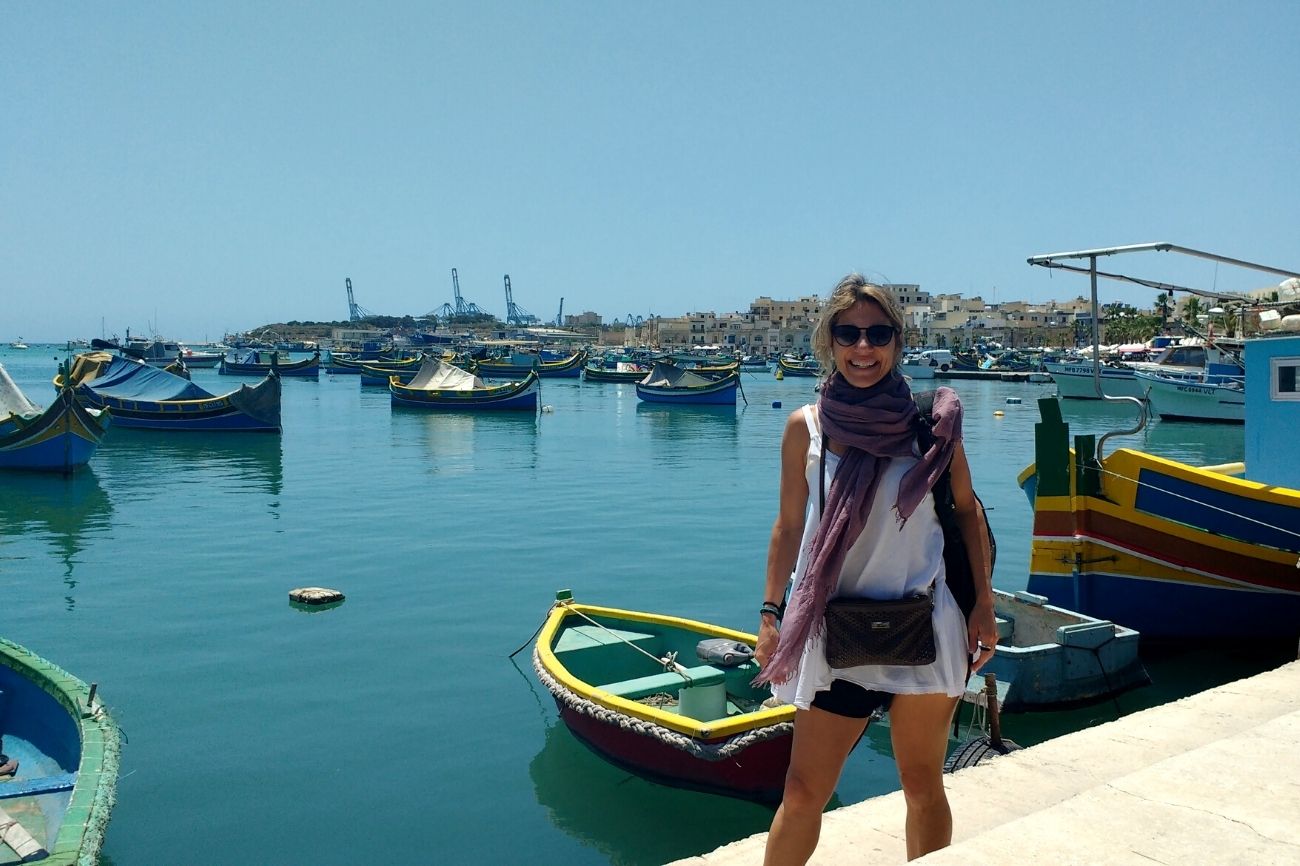 'Better than anything I could have imagined' – Karla
Meet Karla, a Brazilian student who studied in Gozo twice.
Read to find out about her summertime experiences at BELS Gozo and the general lifestyle.
Hi everyone, my name is Karla, I am Brazilian. I come from Belo Horizonte – Minas Gerais. I am 40 years old and I love travelling. A few years ago I was looking for something new and I decided to change my around and do an English course. So I started looking for a place and the first few places that came up were Canada, US or England. Then I found Malta – it was a place with a great climate and beautiful natural places.
In the beginning, I was indecisive, I could not decide between going to Canada or Malta. Honestly, I cannot explain why I chose to learn at an English school in Gozo.  When I mentioned this during a conversation with a friend of mine, I found out that another friend of hers was learning English in Malta at the time and she was really enjoying her time there.  She gave me her contact number, and that's how my story with BELS Gozo started. It's all a wonderful set of coincidences that led to one of the best experiences of my life.
I started negotiations with an agent, who was the one that recommended BELS and specifically their school in Gozo for me. That's why I came here the first time.  At first, the agent recommended Malta to me. But when she sent me pictures of the accommodation, I noticed that on one of the adverts there was an address in Gozo. So I looked it up and fell in love with all the photos online.  I called her and asked about Gozo – she told me that there is nothing in Gozo, but if I like nature, quiet life and not being around Brazilian people, so it's actually the perfect place for me. That's how I decided that BELS Gozo was the school for me. Because there is more greenery, remote beaches and it's just a beautiful place to be. The weather is great, there are endless fields and rustic farmhouses. There's a slower pace of life here, it a quiet, calm, and safe place to be.
I felt very lucky because apart from being an on an amazing island, I was also in an amazing school. There are excellent teachers (Kevin is my favorite!) here and the whole team is very professional and friendly at the same time.
About my experience there, I can say that I am an adventurous person.  I like to expose myself to new challenges.  For me this is the most important experience that you can have to expand your life.  I had no expectations about what I could find here.  But now I can say that my gut feeling was right when it told me to go there and I am glad I followed through with it.  The reality I found at the school was better than anything I could have ever imagined.
That's all I have to say for now. I recommend you all to come and try to change our life and learn new things. Thanks for listening to me!