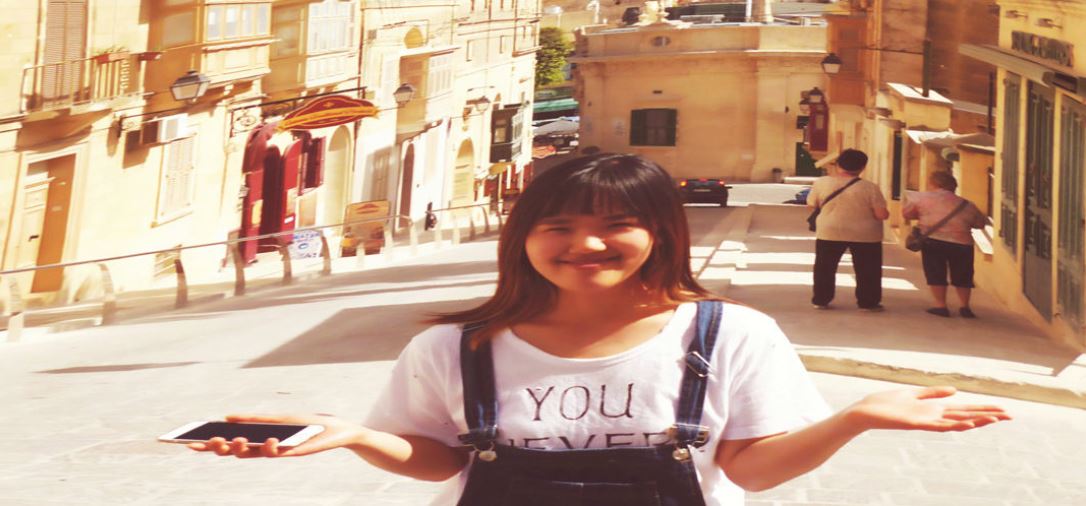 'Gozo is perfect for Culture and English Courses' – Seoyoon
Meet Seoyoon, who joined us from Ireland.
She decided to visit BELS Gozo to enjoy the sunshine, nature and also focus on improving her English.
Hi all, I'm Seoyoon. A few months ago, I was studying English at BELS on Gozo. I was looking for a trip to a sunny country and I also wanted to improve my English because I currently live in Ireland. Gozo was the perfect choice for me because it seemed like a great place for travels and also for English courses…the lessons, the teachers, the islands and of course the sunshine… it was one of my most memorable experiences.
I heard about Malta because it's a very popular destination to visit in Europe, with a warm climate and fine weather throughout the year. The summer in Ireland isn't a real summer, so going to a country with sunny weather sounded great. But actually, it was more than just that…
Usually, people always talk about learning English in Malta. But I chose to go to Gozo for my English courses because I wanted a place that was not too crowded with tourists. When I got there, I knew I made the right choice when I picked BELS Gozo. I studied in Gozo for the whole month of June and every day, there were clear blue skies and sunshine… lovely weather of around 25 degrees (so it wasn't too hot either). It was just perfect weather for me, exactly what I was looking for when I was planning my holidays.
Firstly, upon booking I received all the necessary information about the school itself, the English courses and general things like local bus timetables, maps of Gozo and leisure activities available… etc. I found this very useful as I could plan my leisure time and routes ahead of time since the central location of the accommodation was a great starting point to my adventures. My accommodation, the BELS Gozo countryside residence was very spacious, comfortable and very clean too.
Secondly, BELS has a lot of quality activities available for all students to choose from for after the English courses. If you wanted to do any water sports or book any type of activity, you can simply book through the admin team within the school. I sure did and tried to take part in as many school activities as possible.
Most importantly, you can meet lovely people here. BELS has a social activity, the 'welcome party' which new students and old students can have dinner in a local restaurant and enjoy each other's company whilst getting to know each other. Dyeneffer (another BELS student) was a lovely person to meet. When possible, we went out together, went sightseeing, took nice photos in all the picturesque places and tried delicious local meals.
I will never forget the time I spent in Gozo… and to anybody looking to learn English in Malta or Gozo whilst enjoying various ways of spending their free time, I would highly recommend BELS Gozo."
Here's her original article on her blog in Korean: