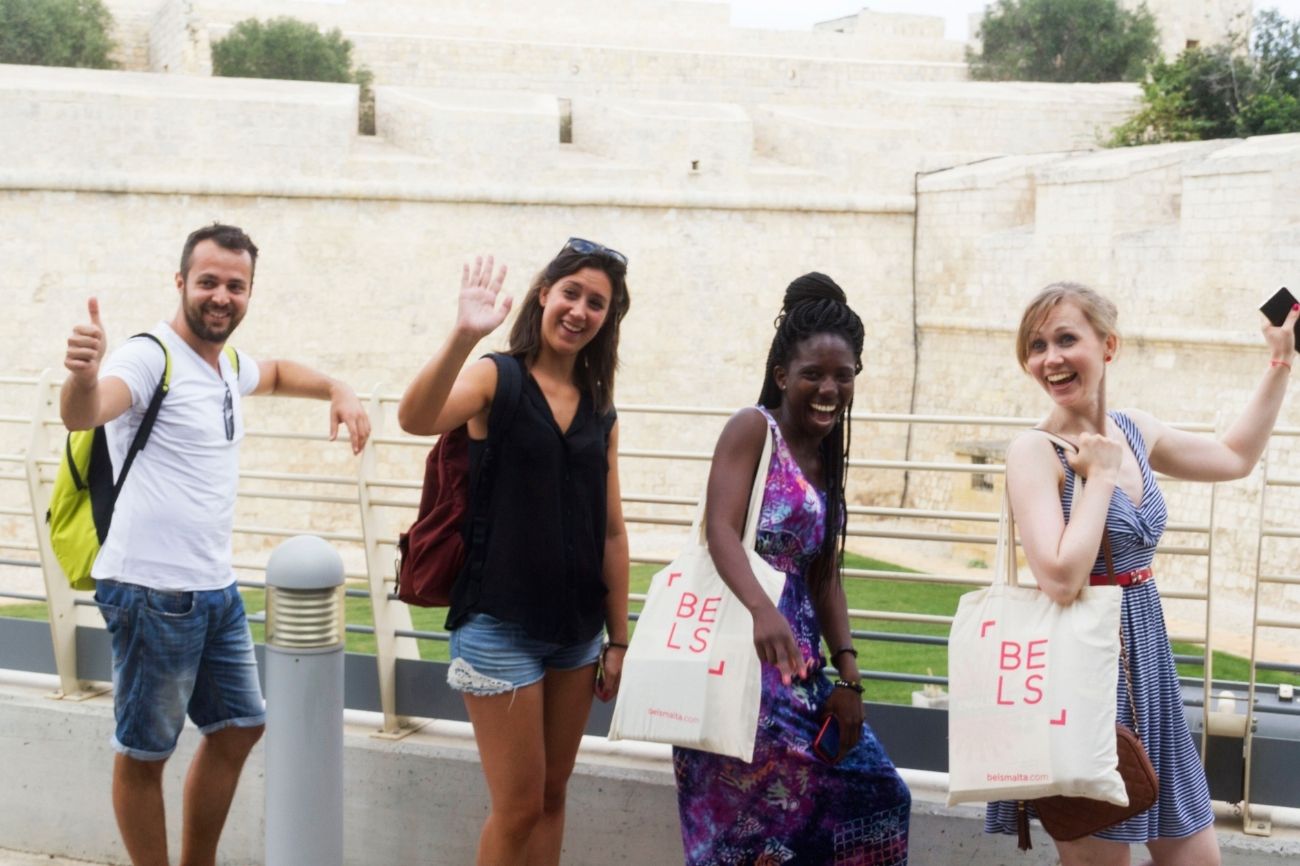 'My First Time in Europe' – Barbara's Experience
Barbara came all the way from Chile to study with us at BELS.
Read about her 4-week stay here!
My name is Barbara and I'm from Chile. At the time of writing this, I have just returned home after studying English in Malta at BELS in St.Paul's Bay for one month between October and November. Since I am coming from South America it was quite a big trip for me to arrive in Malta.
I chose to study English in Malta because it is a little island with very good weather. I traveled to Malta alone, the country is very safe and very quiet. I rented a perfect flat that was 15 minutes away from the school. Every morning I enjoyed walking to the school and walking back in the afternoons without ever having any problems.
If you want to go to a place for rest and to study, Malta is the best place. There are many beautiful places to visit after lessons or during the weekends, like Blue Lagoon, Blue Grotto, Comino, etc. Also, if you want more activity you can easily visit Italy, Tunisia, and any place near Malta. It's really easy to travel to other European countries from Malta. For me, Malta is the perfect place.
I choose to study English at the BELS Malta Language School in St.Paul's Bay. The BELS Malta Language School in St. Paul's Bay because is the best school on the website ranking. My first impression was the best. The people at the school were very nice and friendly. The staff is attentive and helpful. In class, you can speak about everything with many interesting discussions during lessons. I improved my English and lot and I made a lot of new, good friends during the English course.
I went to BELS Malta Language School to improve my English, but on the road, I met many people in similar or completely different situations, but people who want to learn like me. Now that I'm back home, I miss my time there but at the same time, I am very grateful for having this experience.  I am very happy because of all the people that I got to know, and for all the memories at BELS.