8 Things to Know about Diving in Malta and Gozo
September 18, 2020
3 min read
Malta is a well-known destination for anyone interested in diving or learning English. The island has a number of quality diving schools spread across the island, and the same can be said for English schools. So, if you want to learn English and try diving, you can do both on a trip to Malta.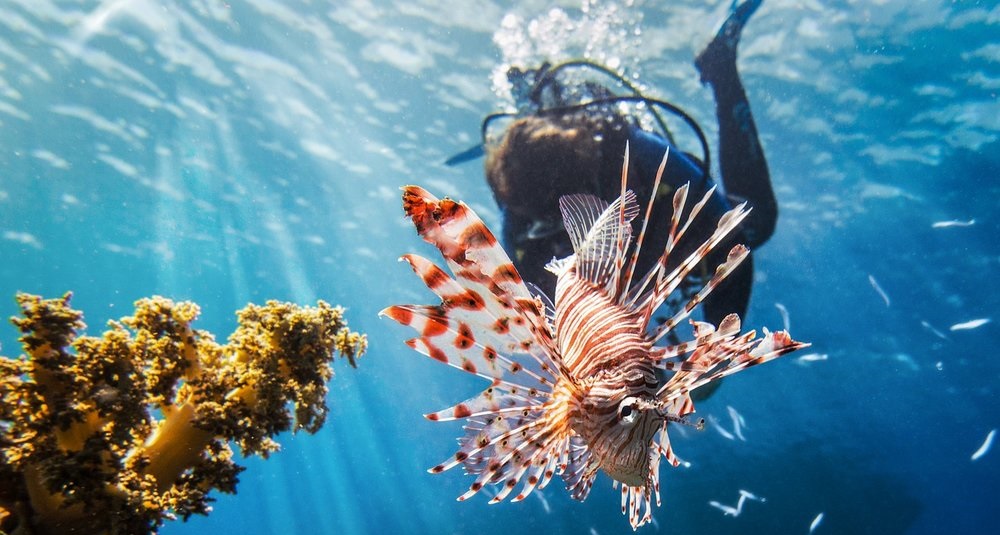 Planning a diving trip to Malta?
Diving in Malta and Gozo is most certainly one of the highlights – the islands are well-established on the global diving map and for a good reason. Here are eight things you need to know about diving in Malta.
1. Malta is an award-winning diving destination
Over the years, Malta has been named the best diving destination in the Mediterranean by various organisations across the world.  There are two won in 2014, another in 2017, and once again in 2018 to name a few. There are so many we lost count!
2. There are options for every level
Whether you are a seasoned diver or diving for the first time, you are in for a treat – there is a fantastic new world to explore beneath the surface of these warm, clear waters. Diving in Malta and Gozo offers any diver just about everything he or she could hope for – there are over seventy dive sites around the island, offering different dives for all levels of experience. Deep water diving, night dives, and free diving are also viable options.
3. There's plenty to discover
Discover the local marine life and let yourself be amazed by some rather unique geological features as you explore underwater caves, tunnels, arches, natural reefs and pools. Investigate an unusual heritage from World War II consisting of historic wrecks, from submarines to destroyers and bombers, as well as some passenger ferries and patrol boats. Probably the most renowned natural dive site is the Inland Sea and Blue Hole at Dwejra, Gozo, while the Um El Faroud, in the south of Malta, is probably the most famous wreck dive.
4. Diving conditions are fantastic
Malta is blessed with some of the most amazing seas! The Mediterranean here comes in different shades of crystal blue and green, always clean and clear with great visibility. The sea is generally calm and relatively warm. Few diving destinations offer such great diving conditions all year round.
5. The sea is safe
It may not be much, but it's comforting to know that there is nothing out there that might eat or kill you! Malta's sea creatures and plants are mostly harmless, and you will be instructed regarding the ones to steer clear of in case they could harm you. Sea conditions are rarely hazardous, so local dive instructors know how to avoid putting you at risk.
6. There is a high standard of diving safety in Malta
Most diving centres in Malta offer a high level of competency and professionalism while knowing how to make your diving experience fun and memorable. Before descending on a dive, you will be required to provide a medical certificate. Adequate training is given to first-time divers, while seasoned divers wishing to dive unaccompanied will require a buddy and the appropriate PADI Advanced Open Water certification or equivalent. A hyperbaric chamber is readily available in case something goes go wrong.
7. It's affordable
Diving in Malta is very affordable compared to what you could expect to pay in other countries, so you benefit from excellent value for money.
8. It's easy to combine English courses with diving in Malta
If you plan on learning English in Malta while also wanting to go diving, you have two options for staying – Malta or Gozo. BELS has English language schools on both islands, and you can even choose to spend a week on each island while continuing your English course. This way, it will be easier for you to discover the diving sites on both islands since they're only separated by a thirty-minute ferry ride.
Interested in planning a diving trip combined with English courses in Malta? Just send us an email at [email protected] and we'll be happy to help you.
Find a Suitable Course
Whether you'd like to improve English for personal, career or academic goals - we've got a course for you.
Browse Courses