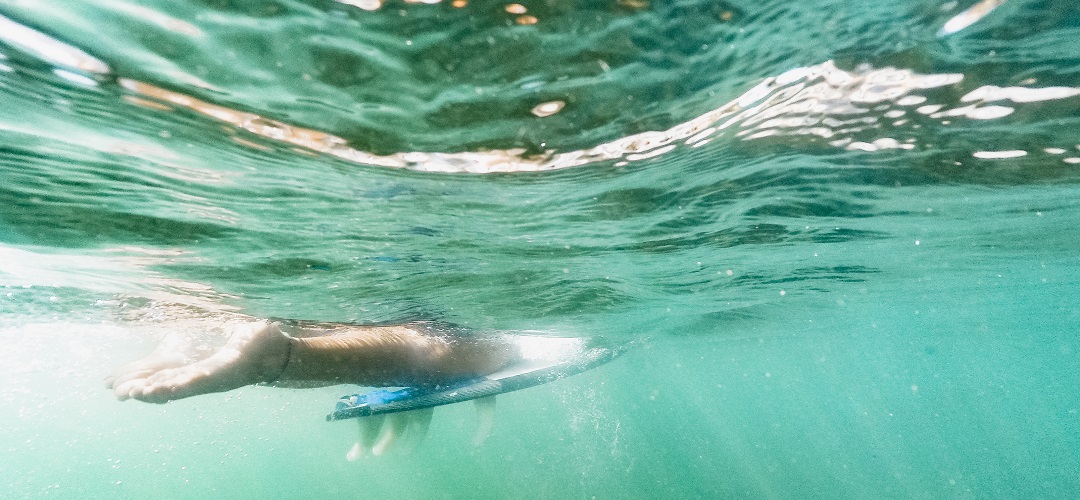 17 Water Sports to Try in Malta and Gozo
Enjoy the sea with a variety of water sports in Malta
Malta is a well-loved holiday destination for people of all ages and travel interests. We could list tons of reasons Malta should be on every travel bucket-list out there. But the main reasons will always be the sea, water sports options and the language in Malta. Due to the climate and clean, clear waters, you can try any kind of water sport imaginable, throughout most of the year.
Here's a list of water sports to try in Malta
1. Stand-up Paddling
This reminds me of many wonderful adventures with friends or family, when a group of us would take out to sea, a paddle at a time. We would take turns at steering and paddling, which is akin to cycling, exploring the entire bay and stopping in various places to take a dip. Paddleboats are available to rent at many beaches by the hour and make for a memorable group experience.
2. Kayaking
Kayaking is an adventure sport of sorts but takes only a little practice to master the hand paddles. Once you are on the go, it's just awesome. The kayak is small enough to gain entry to smaller spaces and explore cliffs, caves and bays along stretches of coast. A single kayak gives you full independence and offers space to store some goodies so you could make a day of it. Double kayaks create a team experience for the two people sharing a kayak.
3. Windsurfing
Windsurfing is certainly not as easy as it looks, but once the wind is in the sail, the experience of riding the wind on the waves is incomparable to anything else. You may need a few lessons to get the hang of it but, if you are inspired, persist – it's worth the effort.
4. Kitesurfing
This water sport is probably best suited for the wildly adventurous and those who already have some experience standing on a board on water. Having flown a kite before probably helps too. The wind catches the kite and drags you along the surface of the water, and if you are really expert, you can show off a few acrobatic skills too.
5. Bodyboarding
Okay let's tone it down a little. Bodyboarding is accessible to anyone, including children. You can purchase a polystyrene foam bodyboard for very little and simply take it with you to the beach and wait for the waves. Lean on the board and catch a wave at the right moment and it will take you all the way to the shore at full speed!
6. Flyboarding
Of all the water sports in Malta, this is one of the most exhilarating solo activities. Beat the laws of gravity with flyboarding, a nifty little jetback that allows you to move through air and water. Get ready for a bit of excitement!
7. Parasailing
For a more gentle experience of wind and water, glide through the air wearing an open parachute while being towed by a motor boat. You'll finally discover what it feels like to float in the air.
8. Water-skiing
Go back to the days when it was not boards but skis you wore to ride the waves. It's not as difficult as it looks: apply the skis at a suitable angle against the water as you are being towed by a motor boat and, before you know it, you are skiing on water!
9. Jet-skiing
If you prefer to hold the power, opt for a jetski ride. Akin to riding a motorbike on water, riding a jetski is a high adrenaline adventure sport and not for the faint hearted. One word of warning: this is so much fun that you may just get addicted to indulging in such water sports in Malta!
10. Renting a Speedboat
Extend the power to a boat to share with a group of friends and spend the day riding from beach to beach as you fly above the waves at great speed. There is little as exhilarating as riding the open sea in a high powered speed boat. A licence may be required to rent one, or you could just rent a ride!
11. Chartering a Yacht
Treat yourself to some luxury with a yacht charter, complete with skipper, and gain a taste of the rich man's life. Yachts of many sizes may be chartered for days or weeks and may turn out quite affordable between a group of friends.
12. Sailing
Nothing beats the silence of sailing through the waves with just the wind whistling through the sails, the constant clank of rope against mast and the whoosh of the waves beneath the hull. Sailing is a unique experience and, if you can't sail, just go on a sailing trip with your very own skipper.
13. Fishing
Learn English in Malta and take the opportunity to also learn about deep sea fishing during a fishing trip in a local fishing boat. You may head so far out at sea that you may lose sight of land. Then it is just the sea, the sky, you, and the fish. There is nothing quite like an offshore fishing experience.
14. Deep Water Soloing
This one is for those who adore a physical challenge. Deep water soloing is a form of solo rock climbing on sea cliffs, which relies on the presence of water at the base of a climb to cushion against falls. A certain confidence about how to fall in water and climb without a harness is essential.
15. Scuba Diving
Diving in Malta is a big deal! Malta and Gozo are well-established on the the global diving map, and with good reason! There are over seventy dive sites around the island, including wrecks, artificial reefs, underwater caves, tunnels, arches, natural reefs and pools, all teeming with marine life. There are several competent and professional diving centres that serve the first time diver and seasoned diver alike.
16. Snorkelling
For those a little less adventurous but keen to take a look beneath the waves, there is also plenty to discover. A simple mask and air pipe allows you to peek at fantastic rock formations and marine life from a new perspective and gains you entrance into a whole new world.
17. Swimming
And if you want to just unwind and enjoy relaxing time, there is nothing quite as refreshing as a dip in the sea. Swimming ranges from energetic exercise to allowing the water to support your dead weight as you float on its surface (in my books). There is nothing quite as wholesome as the feeling of the water's embrace and, sometimes, that's just enough.
Find out more information about water sports in Malta.