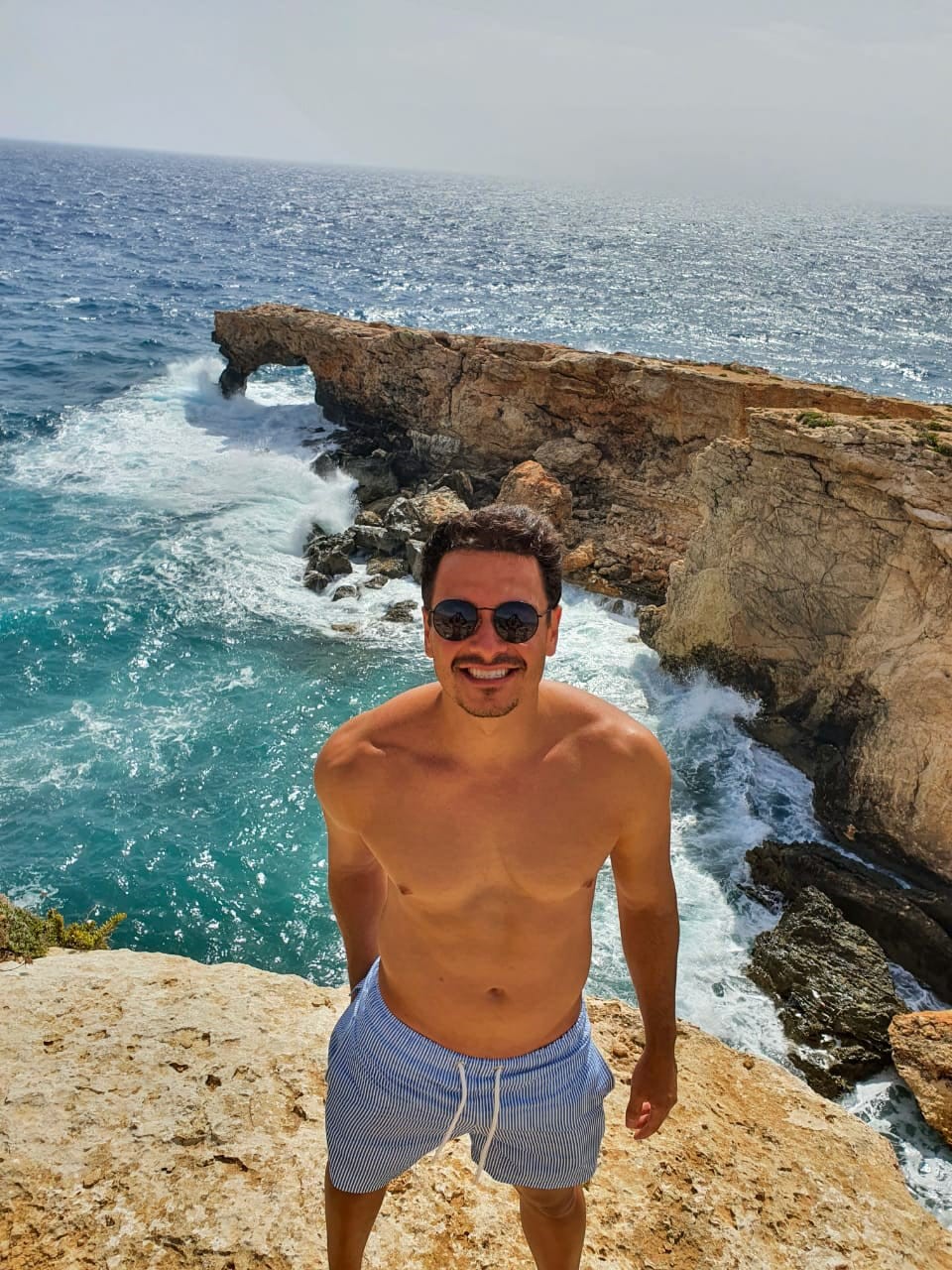 Learning English in Malta during Covid – Jefferson
What's it like to learn English in Malta during Covid?
Jefferson spent 6 months learning English in Malta from June-December 2020. Read about his experience with BELS.
My name is Jefferson Gama and I'm from Sao Paulo in Brazil and I spent six months learning English in Malta with BELS from July to December 2020. I took general English courses which allowed to me improve my English as well as develop my social and cultural awareness thanks to the international student environment at the school. Throughout the six months there I had daily interactions with different cultures, even after school.
Choosing the country and school
I chose to take English courses in Malta for a few reasons. For one, Malta was the most financially viable option when considering having language immersion (since English is the second language in Malta). Another benefit was the ease of travel in Europe. Malta is a part of Schengen and in a central location so travelling throughout my stay was possible and affordable. The pandemic situation seemed to be handled well and in Malta, you have beautiful landscapes and wonderful experiences every day. After choosing the country, I chose BELS as my school due to having good references and being a school with great professional support for diverse needs.
Support and information
As soon as I landed in Malta, I was welcomed at the airport and constantly updated by email about procedures related to the Covid-19 pandemic that we were experiencing. Even so, all questions were answered, and I got immediate support. I had a good impression of the school from the start. Their focus on keeping students safe and informed about the current situation in the country due to the pandemic was of paramount importance in making me feel more secure and confident being away from home.
Life at school and English lessons in Malta
Throughout the whole period I was at BELS I had plenty of support and attention from all the teachers, administration, and directors as well. I was always able to count on everyone present for my growth as an English student, which was only possible thanks to the experience of these professionals. I would like to take this opportunity to share my gratitude to a few people at BELS. I would like to thank the school manager Daniel for all his patience and experience in solving the most diverse problems, in addition to all the support in the student visa application process. I would also like to thank the director of studies Arianna for always offering constructive feedback and advice on my progress throughout the entire six months of English courses. And last but not least, I thank all the teachers I was lucky to have. Especially Laura, Marc, Seyma, Victoria Jane, and Sanja.  Without them, I would not have achieved my goals and developed the confidence necessary to learn, practice, and communicate in English.
Overall thoughts and feelings
With the wonderful memories, happiness, and gratitude I feel about my time there, I am glad to recommend BELS language schools to anyone seeking to learn English in Malta, particularly British English. In spite of the pandemic and all the safety restrictions, we still managed to have a multicultural and enjoyable learning experience which was great. And most importantly we always felt safe at the school and residences thanks to the great care of the BELS team.  I recommend Malta to anyone looking to improve their English skills, meet like-minded international people as a part of everyday life.