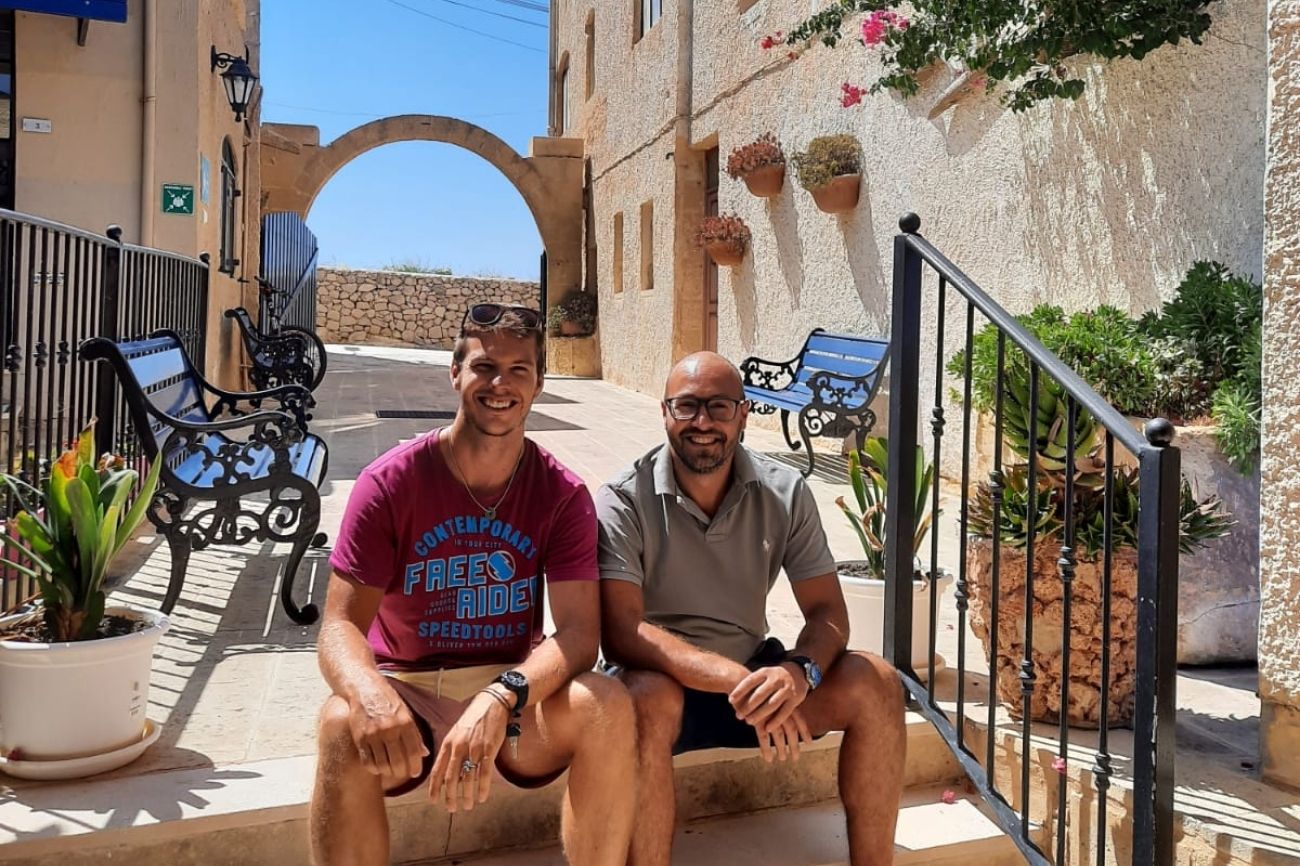 Combining a Diving Holiday with English Courses – Robert
Weeks of diving, sunshine, and English courses.
Meet Robert, who joined us at BELS Gozo last summer.  He came here to improve his level of English between jobs and enjoy the sun and sea on Gozo.
Hi everyone, I'm Robert from Switzerland and I'm 29 years old and I'm writing this during the last few days of an amazing trip to Gozo.
I spent 8 weeks here this summer and am really glad I decided to do this. My mom recommended visiting this beautiful island to me because she went on a similar trip herself 27 years ago to get her diving license. That's why I'm here now.
I spent 6 of my weeks here attending an intensive course at BELS. So I spend my mornings and early afternoons at school. Then after three in the afternoon and on weekends, I enjoy this beautiful island and all its wonderful beaches. For the last 2 weeks, I attended a diving course. It's the perfect island to combine the two activities.
At the moment, during Covid-19 Gozo is one of the only places you can learn English with a school while also being in a safe environment. When I was researching my trip, I found the BELS website online and got in touch with them there. Everything was very easy and clear and after exchanging a few emails my whole trip was planned. Apart from the course, I also booked the accommodation with the school and was quite pleased with my own room and also because there's the option for a private bathroom. At the same, I could meet other students in the residence and made some friends to spend time with after the classes.
I like the classes here and how the teachers always give a lot of great examples to explain things. Everything we do includes practical examples, and we do many exercises to practice using the language in real-life situations we find in our daily lives. So this is very valuable.
In my opinion, BELS is perfect for anyone who wants to learn English while enjoying a beautiful and silent island. You can do a lot of nice things in your free time like snorkeling, diving, hiking, biking, diving, or stand-up paddling.
And you will get a nice welcome from the whole team there, especially Ryan! Hope you enjoy the photos and maybe you will experience a similar trip with the school.
Watch Robert's video testimonial in English:
Watch Robert's video testimonial in German (Swiss):