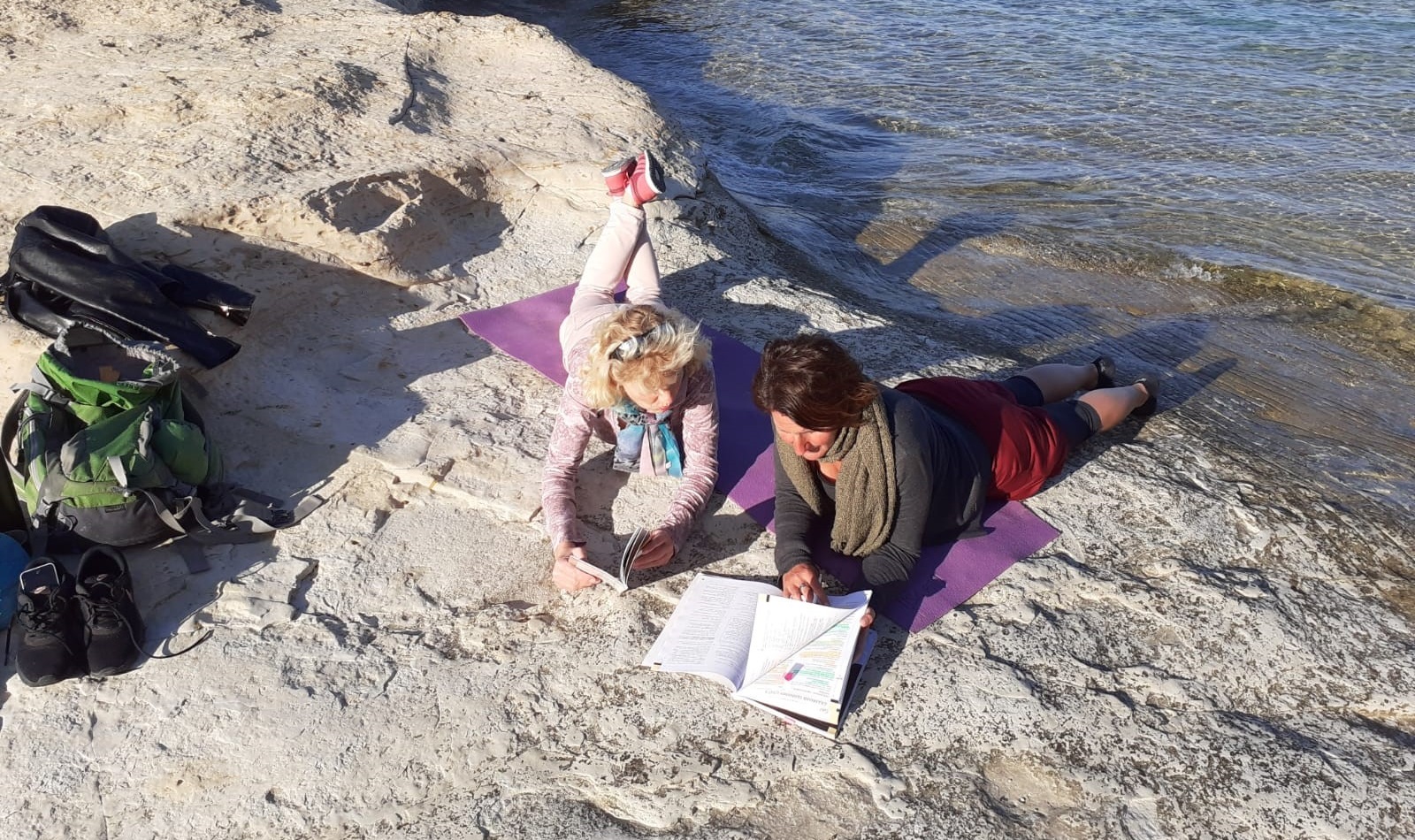 'Staying in Gozo during my Sabbatical Year' – Anne
Staying in Gozo, enjoying the island and learning English
My name is Anne, I live in Switzerland and I'm currently staying in Gozo for 7 weeks
I usually work as an Educational Psychologist for children with special needs.  Although most families I assist are German, I sometimes  give support to families from other countries and it is very helpful to have the English language to communicate better with them. But basically I usually work with German speaking families.
Right now, I am enjoying my sabbatical year and decided to stay in Gozo for a while to enjoy the island and develop my English.  When I finish my English course at BELS, I 'll be better prepared to use English at work. Anyway, the main reason to study English is, that I want to use the language in my everyday life and on holidays. I grew up in the eastern part of Germany and I learnt Russian instead of English, which was common there that time of Germany.  Now that my children are adults, I would like to spend more time  traveling and I want to feel more confident during my adventures.  Besides that, as a musician, I'd like to profit more from the many workshops in English and better understand lyrics and announcements during concerts. I feel that English will allow me to learn and share more different music communities all over the world.
In 2015, I booked an English language course in Malta. I chose Malta to combine studies and holiday. I still remember, the day we travelled to Gozo. I saw the impressive Azure window and that bright turquoise blue water of the Blue Lagoon, which looked exactly like the photos I 'd  seen in travel guides.  I felt the positive energy and the peace of that island, and I was sure I would come back to stay in Gozo for a longer period. And it happened. Three years later I decided to study in Gozo for seven weeks. I found the Bels school in Kercem on internet.
On my first day at school, I was surprised with the friendly atmosphere. The school is small and familiar, the average of the age is 30, much older than in Malta. I have met very nice people and we could have deeper and more personal conversations. I used to walk along the coast and I'd  always find a nice spot by the beach to study.
That experience motivated me to come again. Right now, I am staying in Gozo for four months. I prefer to come in the spring- time. It is wonderful to see the green island compared to the dry rock Gozo in the summer. Gozo is a wonderful place to relax and to observe nature with the great colourful flowers and the unique light in that time. The school has fewer students, the classes are smaller. Well, in fact it is always a good decision to stay in Gozo, whether in spring, summer, autumn or winter. Each season is beautiful in a different way.
In my first time I attended a morning and afternoon course for seven weeks. It was very good for me to study all the grammar forms. We had different teacher, but I can say, that every teacher was very friendly and competent. And now in my second time in Gozo, I started with private lessons to work on topics more connected with my business and to improve my speaking skills. It is also very helpful to make time for spontaneous questions and to work out a problem whenever I struggle with something. My teacher Leticia is very open to my needs. She always gives me suggestions and ideas to improve my skills. Also, she supports me respecting my learning style. I'd like to take the opportunity to say thank you to Leticia.
But also the staff at school is very kind and helpful if you have questions or problems. In general everybody is interested in the student's progress and  well-being.
I am incredibly happy, that I have the possibility to teach Pilates and Yoga at school. Students or teachers may join to activate their muscles and to get more relaxed –  after all the mental work in the lessons. I am very grateful for the opportunity.
All in all, I recommend the BELS school on Gozo. If you want to meet more younger people from over the world and  go to parties after the class, you should choose the BELS school in Malta. If you prefer to stay in a more quite place, in a familiar atmosphere, with some nice music bars and if you like nature, you should stay in Gozo. But of course, you should make time for a visit to Malta, so you don't miss out on historical temples and nice places there.
Would you like to learn English while staying in Gozo?