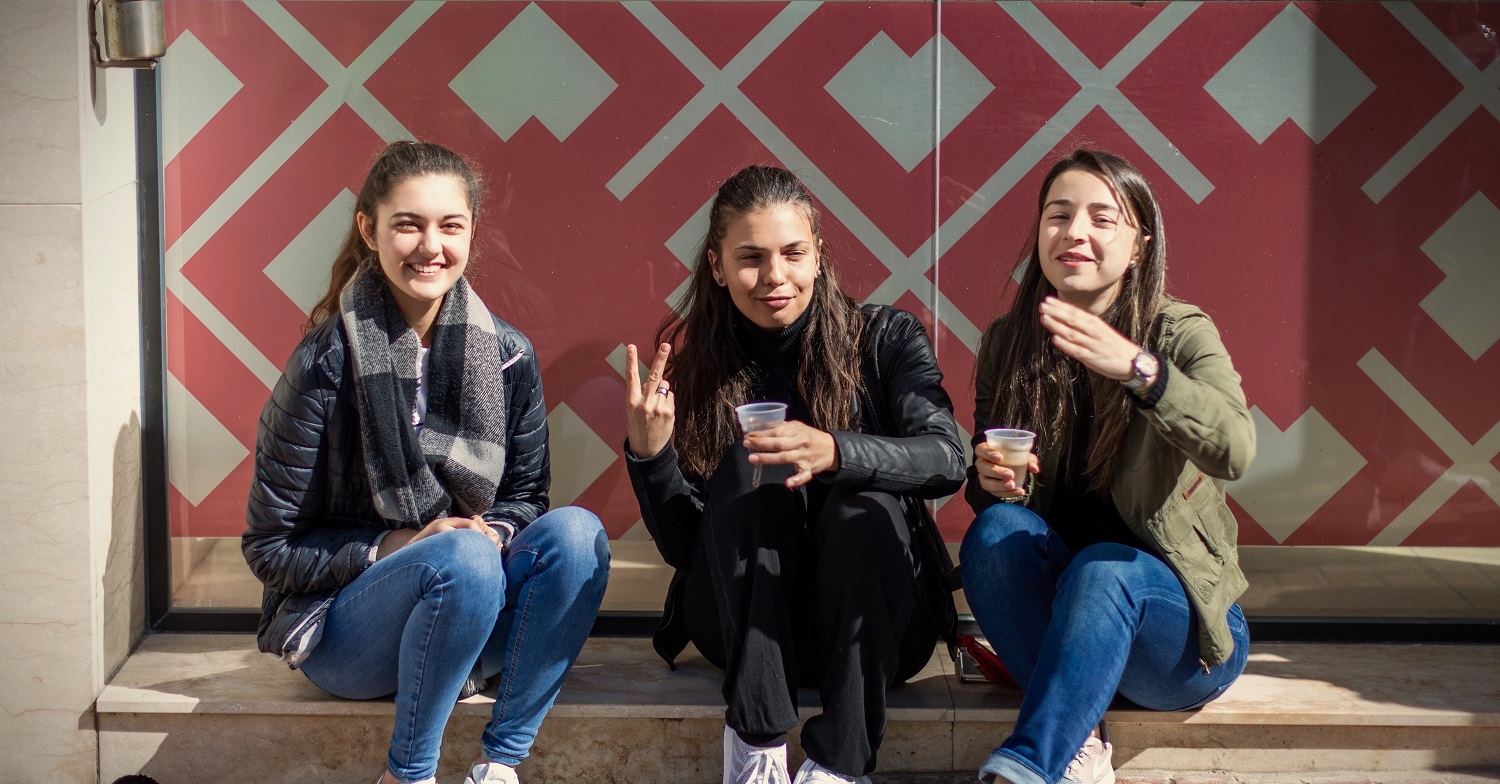 'My 12 week Adventure learning English in Malta' – Veronica
My first adventure in Malta was in 2019!
Then I returned to BELS again to repeat the experience in 2020.
Hello, everyone, my name is Veronica Pillieri, I am an Italian girl from Sardinia. Two years ago, finding myself in difficulty in the workplace due to my language difficulties, I decided to drop everything and set off on this adventure in Malta during the winter months. 
Now I had a goal! To dedicate 3 months of my life to learning English and nothing else. For my 12 weeks in Malta all I did was attend courses, study at home (and do my homework of course) and practice speaking with my new friends from school.
When I told people about my new adventure that I was going to start in Malta …everyone asked me …' but why Malta? Wasn't it better to go BLA BLA BLA…"
For me, it was always obvious. Here let me explain! I chose Malta for very simple reasons, being an island, I thought: "how wonderful! It will be like my Sardinia!"
In Malta, I see so much of my land…. the vegetation, the climate, the colour of the sea… It's a bit like feeling at home, what's more, it's just a stone's throw from my beloved land.
I chose to learn English with BELS because it was the school recommended by my friend Laura, who was attending the same school at the time.
The first time I entered BELS School it all seemed so reassuring, I found a very bright and clean environment, with bubbly and friendly staff.
I have to say that the first week was tough, but thanks to the help of the teachers who encouraged me not to give up everything started to become much easier. The lessons were interesting because of the different teaching methods and the competence of the teachers. Time flew by and step by step I was learning the language. But for me it was not enough.
So I decided to continue my adventures in Malta, and I came back to BELS again at the beginning of 2020 for another 3 months to continue to improve my English even further. This time I was in the intermediate level.
During these months I got to know people from all over the world, interact with different cultures and discover new culinary specialties. All this has been fantastic. And now that I'm almost at the end of the course, I think: "I'm going to miss all this".
In all of this, I consider myself a very lucky person to have had the opportunity, but above all the time to undertake this experience which I strongly recommend to all adults and children….
Thanks for reading about my adventure in Malta, I hope you have your own soon.