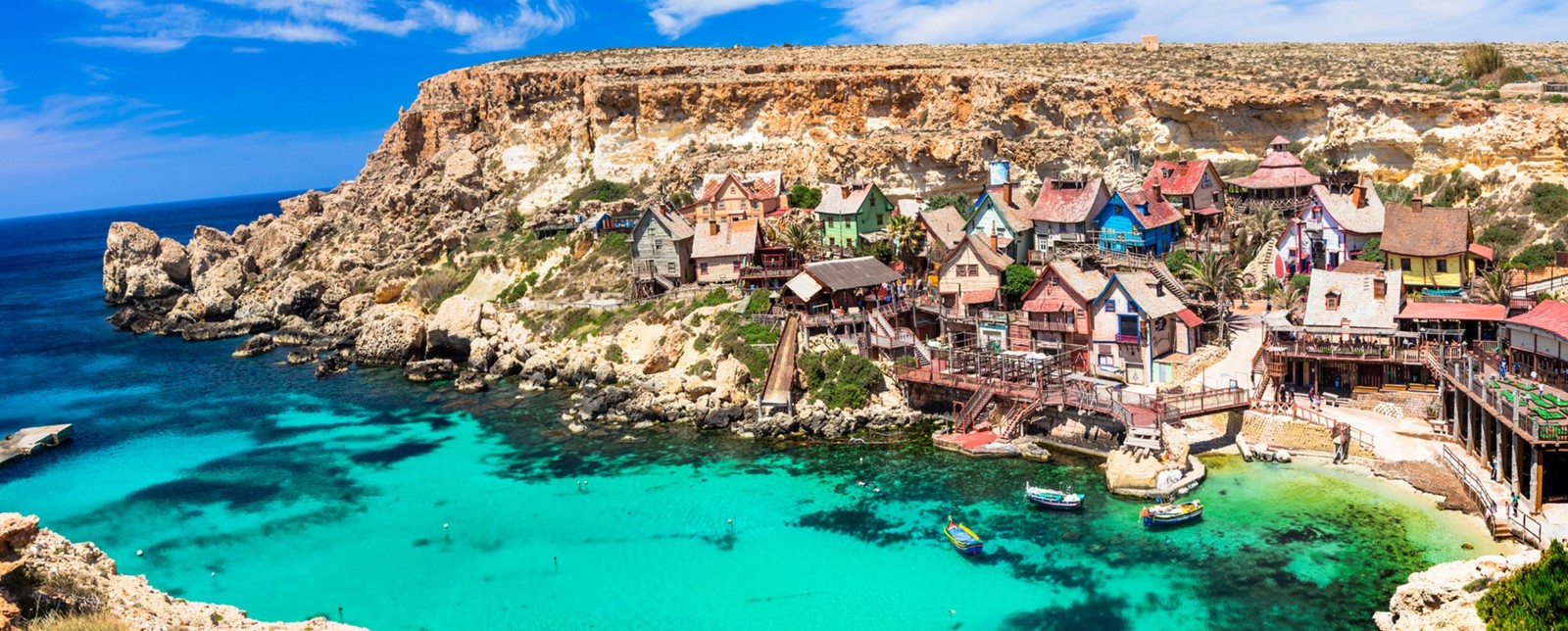 12 Family Attractions & Experiences for Tourists in Malta
Visit these tourist attractions in Malta for a memorable holiday
Malta is known for being a family-friendly destination, with plenty to offer for young and old. It's safe, has a naturally warm climate with plenty of beaches and several tourist attractions and experiences for the whole family. Here are a few places that you can't miss:
1. Splash and Fun Park
This is the largest waterpark in Malta, complete with waterslides, a variety of swimming pools and more. A perfect way for the kids to spend a day with shrieks of laughter and wide-eyed exhilaration.
2. Mediterraneo Marine Park
Just next door to the Splash and Fun Park is the Mediterraneo Marine Park, an entertaining and educational way to meet a variety of marine creatures, reptiles and birds. You can swim with dolphins, see sea lions, exotic birds, reptiles and more.
3. Malta National Aquarium
Relatively new to the Maltese islands is the Malta National Aquarium, which invites the whole family to discover the Mediterranean underwater world in a fun and educational way. Discover what lies beneath Maltese waves while staying dry!
4. Bird Park Malta
More animals and nature to be discovered! At the Bird Park you will also meet antelopes, meerkats, deer, marmosets, snakes and other reptiles, and you can even volunteer to help out!
5. Malta Falconry Centre
Another great option to encounter animals, the Malta Falconry Centre is a wonderful opportunity to meet birds of prey and understand how they are trained.
6. Popeye Village
Popeye Village offers a full day of theme park fun for all the family. Seasonally, the activities will vary. You will have access to the original Popeye film set, the cartoon museum, cinema, live animation shows, silversmith demonstration, mini golf, kids' play area, splash pool and water games and much more. During the Christmas period you can also enjoy Santa's Toy Town.
7. The Limestone  Heritage Park and Gardens
The working of stone is a Maltese heritage, and at the Limestone Heritage Park and Gardens you can discover the history and the artisan aspect of sculpting and building. There are also many animals to enjoy at the gardens.
8. Ta' Qali Crafts Village
Discover Maltese handicrafts and more at the Ta' Qali Crafts Village. Watch how pottery is made, how glass is blown, how lace is made and the fine art of making silver filigree, among others.
9. Classic Car Museum
A delight for all, young and old, even those who are not particularly passionate about cars. At the Classic Car Museum, you will find a remarkable display of epic automobiles, complete with documentary cinema, a gift shop, and a cafe'.
10. Playmobil Funpark
Discover everything there is to know about one of the most delightful toys available to children since generations. Specific theme oriented zones full of Playmobil toys are available for toddlers and youngsters in the internal area, while outside there is space for water based activities, a good sized sand-pit, a playhouse and life-size Playmobil animals.
11. Esplora Interactive Science Centre
Esplora is a new centre that's constantly expanding due to its success. Here you can combine an informational educational trip with a recreational family activity. It's create fun for the whole family and they have a variety of installations and exhibitions for all ages. The main features include include a Planetarium, an Outdoor Adventure Experience, an Activity Centre as well as interactive exhibition halls.
12. Taking English courses
This is a fantastic option to combine an educational family experience with a holiday. During summer, autumn and easter holidays, English schools such as BELS offer family programmes. That means that lessons for parents and children are held in the same building at the same time. At the end of your family holiday, you'll have plenty of lasting memories as well as English certification to take home with you.
Contact us at [email protected] – we can help organise your courses, accommodation, airport transfers and leisure activities based on your desired budget.