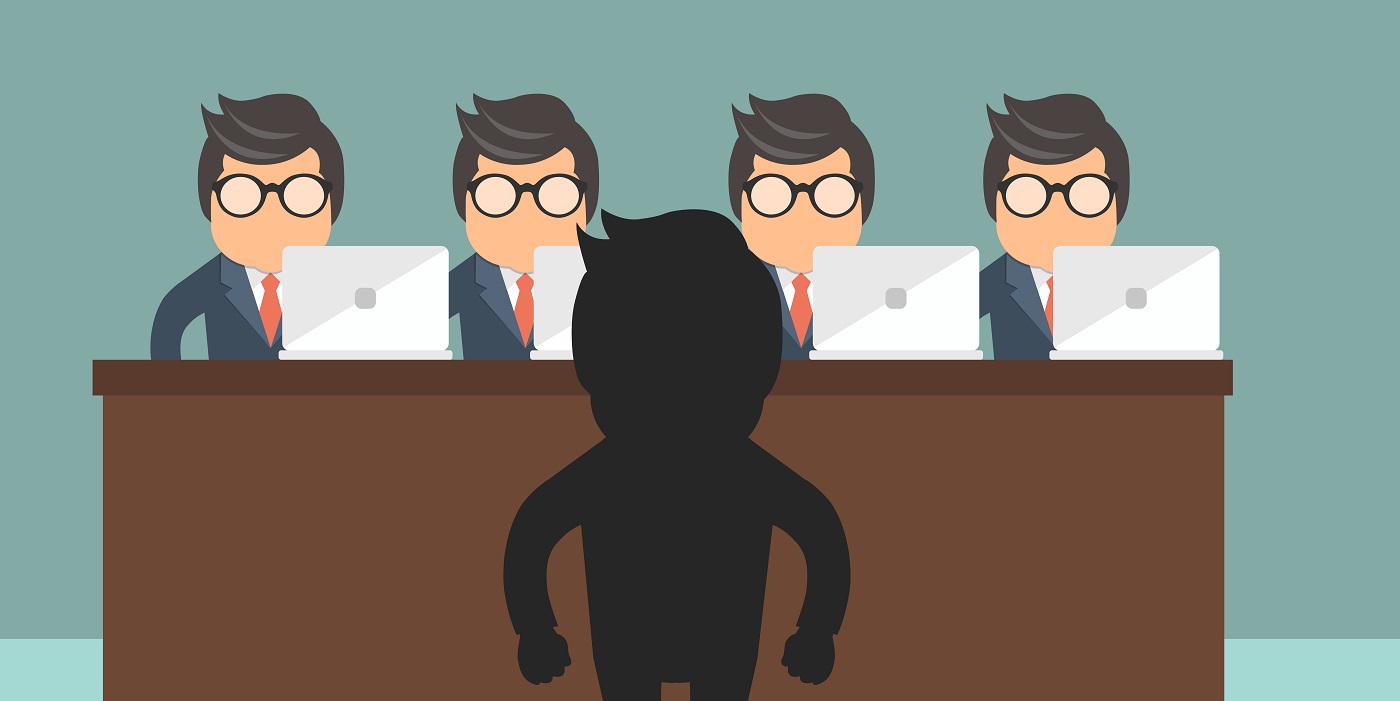 How to Prepare for a Job Interview in English
Have an upcoming job interview in English?
Follow our tips to excel

During a job interview you are given a rare opportunity to sell yourself and show your value to the company you aspire to join. In today's highly competitive market, being skilled in business English is a highly sought-after skill. Therefore, performing well during a job interview in English is essential. While qualifications, skills and experience are significant factors that influence your chances of being hired, a job interview is the ultimate determining factor – and to make a lasting impression, preparation is key.
Here's how to prepare for the interview in English:
1.Have a flawless English CV
The internet is full of business English online sites with CV templates – use them to build your CV and adapt them to suit your needs. While you can imitate the customs and sentence structure, make sure to personalise it so that it stands out. Nowadays it's also popular to have info-graphic or poster style CVs, so get creative!
2. Show your personality with a cover letter
A cover letter is an opportunity to add some life to your CV. Everyone knows that a cover letter should describe your education, work experience, ambitions and why you should be considered for the job. But there is more too it than that. In the way you write you can also display personality characteristics and communicate your passion to ensure you get called an interview.
3. Learn how to describe your true self
There is more to you than where you live, your educational and job history and free time activities. Think of all the unique and wonderful things about you that others love. Learn how to communicate them properly in English – it's equally important to your list of qualifications.
4. Make sure you know the industry terminology in English
Whatever it is low-skill job or top position, knowing the required business language in English is essential. Before the interview do some research, study and practice. You are going to need these terms to do well in the job anyway, so might as well put in the work before and increase your chances of getting the job.
5. Prepare for job interview questions in English
On the internet you can find endless lists of typical job interview questions – both lists that are generic and even more detailed lists for specific industries and roles. Take advantage of that and prepare some original answers that properly express what you want to say in English. Write it down, practice and look for ways to improve it with every attempt. While there are interview questions you cannot predict there are always the classics that feature in every interview.
6. Show your English skills during the job interview
Writing amazing things on a CV is easy, anyone can do it. During the interview you have plenty of opportunities to show off your business English skills, not just write about them. Learn functional language (negotiating, giving opinions, giving additional information, asking for clarification) and find opportunities to use it during the interview.
7. Review with a professional English teacher
When you write your CV and cover letter, it is a good idea to have it reviewed for language and business English accuracy. Take it a step further and have individual lessons to practice for the interview. A private teacher will help you gain the confidence, fluency and accuracy needed to perform well during the real thing.
Book a personalised interview training course with an experienced teacher, contact us to learn more.