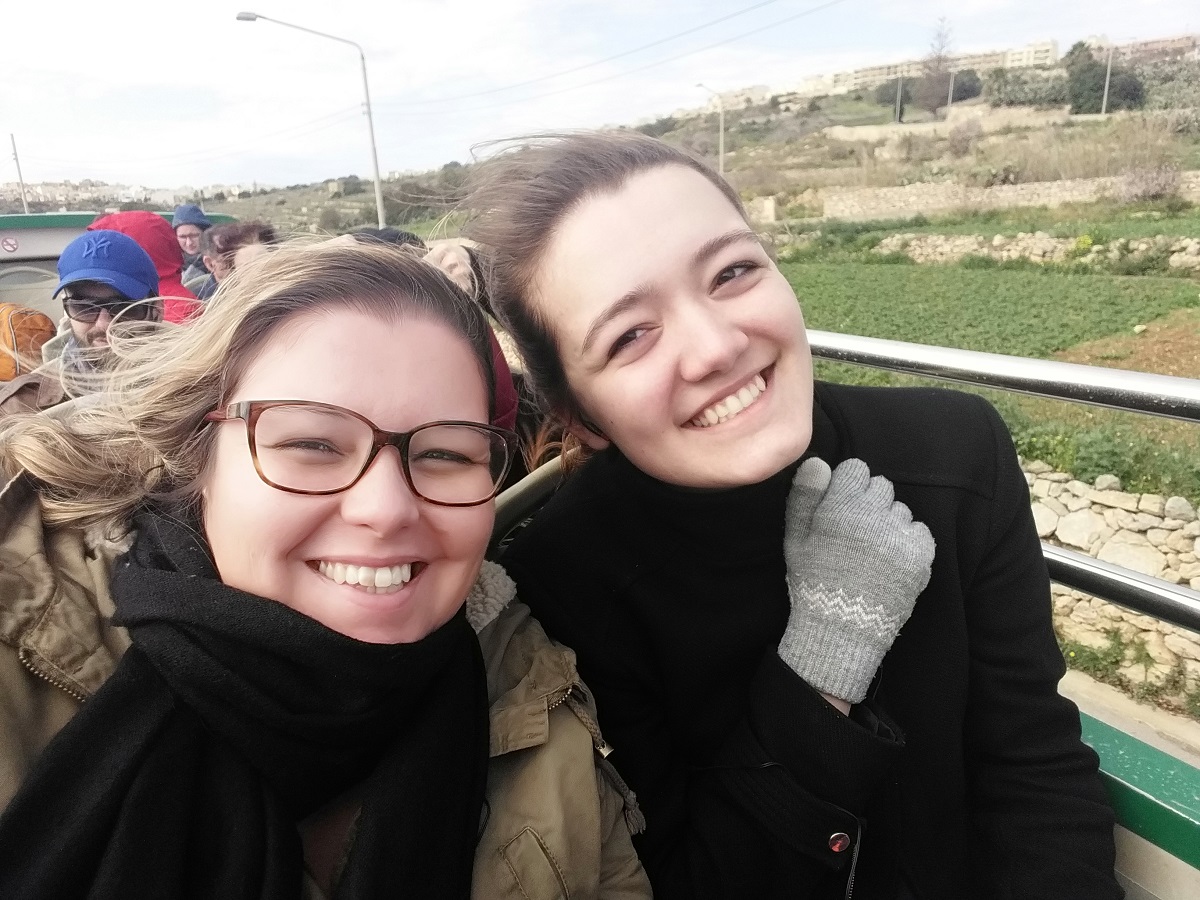 'My Trip to Malta to Learn English' – Flavia
Read about Flavia's Trip to Malta with BELS.
I'm Flávia from Brazil! In 2018 I took a trip to Malta, here's why I recommend BELS.
As I mentioned I'm from Brazil, to be more precise São José dos Campos – São Paulo. In 2018 I took a trip to Malta to focus on improving my English. I´ve always studied English in Brazil but this was the first time studying English abroad.
For me English is as important as my mother language – Portuguese- and also because I always use English in my job, sometimes to send e-mails or talk by phone to someone and also improve my listening. Listening is a big problem for me, and while studying English in Malta I could listen and speak in English more than in my country. I stayed at BELS for one month – from Jan, 15th to Feb, 09th – 2018. Apart from the courses I also stayed in the residence, which was comfortable and spacious (and also clean!)
I decided to take a trip to Malta because it is easy to get to know other European countries from there and that´s exactly what I did. The main benefit was the price, English courses in Malta are cheaper, and another reason was because of the positive things other students said to me about BELS. The school was highly recommended by a few friends of mine.
Now I'm happy to recommend the school to everyone I meet. When I arrived, I felt the same. BELS is a welcoming school. All the people there are involved with the students, they're always helpful and prepared to assist all students. Apart from offering a great service, they are genuinely interested in all the students and connecting with people, I felt close to the teachers and the whole team. And the school also runs online lessons so you can easily continue learning after your trip to Malta's over.
Malta is an amazing and fantastic country. It was my first time in Malta, and it was also the first country I visited in Europe. The architecture and the quantity of Churches surprised me. I wish I had visited all the churches, but I know that it's impossible to do this in only one month. It is a different and historical country. For people who like summer, Malta is a great idea to go due the beaches.
In spite of the mother language being Maltese, it is possible to practice and speak English in Malta. I stayed there for a month, so I don´t know how it would feel to stay there for six months or more because Malta is a small country. But, if you like nature, beautiful scenery and mainly beaches, Malta is your perfect choice. Also the fact that you can travel so easily in Europe is a big advantage, from Malta you can see all of Europe. 
After my experience there, I feel that everybody should take a trip to Malta once in a lifetime and experience what I´m talking about. If you're also looking to study English there, BELS Language Schools in Malta should be your first choice.