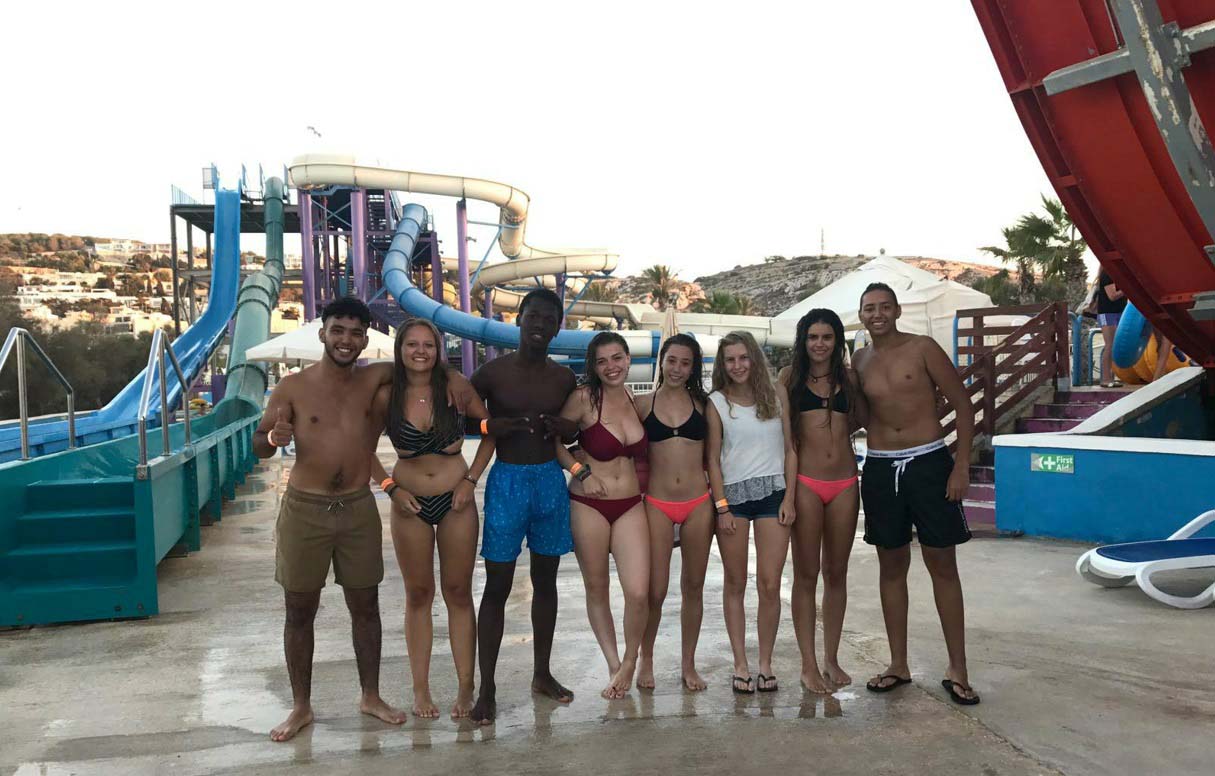 'My Summer Trip Experience BELS' – Fanny
My Summer Trip with BELS English School in Malta
My name is Fanny Leroy and I come from Belgium. I'm keen on learning English for a number of reasons. For starters, I wanted to improve my English for my studies. Apart from that English is essential to travel around the world because it is the most spoken language.  So that's why I started looking for a summer school in Malta to learn English. I joined BELS for two weeks during the summer holidays of 2017.
When I was looking for a destination, I choose to study English in Malta because it's a wonderful island and I really loved it the first time I went to the island, a few years before with my family. This time I would be travelling alone. One of my friends told me about BELS and after looking it up online, and hearing her stories, I thought that it was a lovely language school in Malta, it's quite a trendy place with a charming environment. Because of my age, I stayed in a host-family which was also provided by the school during my time there, so they took care of my entire trip, not just the courses. It makes things a lot easier for young people travelling alone, and a good way to make friends.
The teachers and the staff were always there for the students whenever needed. English courses are also very interactive, which is a nice change compared to my school back home. The majority of my lessons at BELS were really engaging, with many different subjects and topics discussed throughout the course. Sometimes we had lessons with language games, other times we had classroom debates and sometimes we even just spent the lessons talking about our lives and comparing our cultures and lifestyles with people from other origins. I found that having the personal aspect made the course more interesting. As we were talking, the teacher was always correcting us, giving us new language we can use and showing us how to improve our level. It's useful because we were talking about things we talk out in our daily lives and having important discussions, but learning how to do better it in English. I felt a lot more confident after this course.
I'd recommend Malta, and BELS in particular, to anyone who'd like to study English aboard. I spent one of the best summer school holidays of my life in Malta because there are so many things to do, the weather is really good and it's one of the most beautiful islands that I have ever seen. Thank you for the memorable experience.
Would you like to know more about studying during summer with BELS language schools in Malta? Send us an email at [email protected].