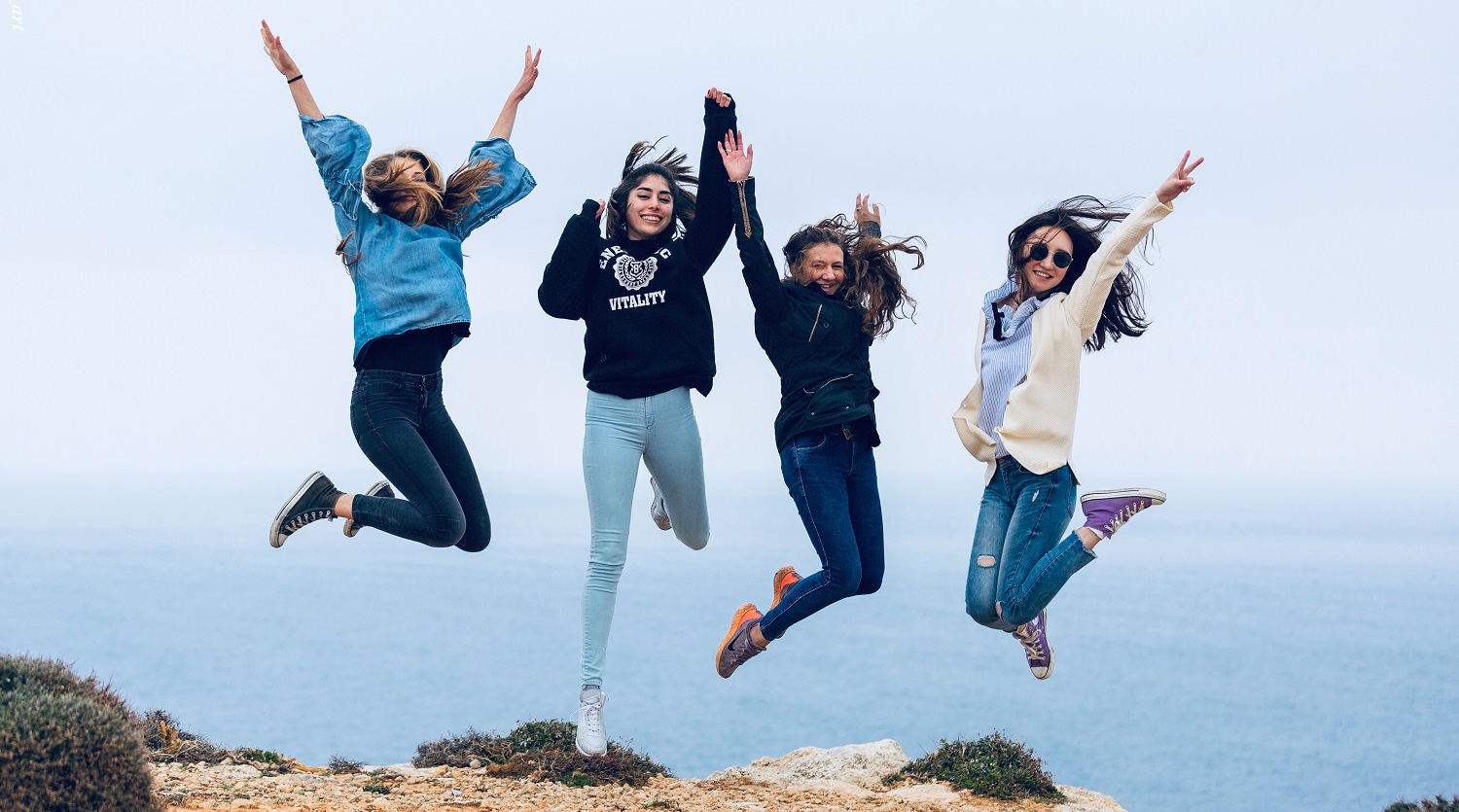 8 Reasons to Join our Young Adult Programme
Why should you choose BELS Language schools in Malta?
Travelling alone when you're 16 and 17 is tricky. You're too old for fully-supervised teen trips, but too young to travel and book accommodation completely alone. The young-adult programme at our language school in Malta is the perfect balance for people in this situation. It includes airport transfers, English courses, half-board accommodation and an activity package.
Here are 8 reasons to join:
1. It's safe, active and independent
We're located in St.Paul's Bay in the north of Malta, one of the safest areas (of a surprisingly safe island) and can provide host-family accommodation, which is the only legal accommodation option for young-adults travelling alone. Your accommodation will be a short walking-distance from the school, and you'll have a roommate whose also on the same programme. While you're asked to respect your host-family and their house rules, the programme is not supervised so you'll free before and after classes.
Our host-families are licensed by the Malta tourism authority and have worked with us for many years. They're all within the area of the language school too! Your roommate will be another BELS student of the same gender, and a similar age.
2. Your breakfast and dinner are cooked for you
Your host-family will also prepare breakfast and dinner for you every day. Apart from being extremely convenient (especially breakfast), it's a chance to try a variety of mouth-watering Maltese dishes. If you have any special dietary requirements or allergies, they will also be catered for – just make sure to tell us in advance.
3. The culture, history, and activities
Malta has rich culture and an array of places to explore, such as visiting inspiring museums, charming piazzas, thousand-year-old Megalithic temples, touring fortified cities and towers. There's also an underground world to discover, with prehistoric caves and catacombs spread across the island.
The programme also includes 3 afternoon activities and a full-day weekend activity that you can choose with your new BELS friends.
4. Experience the Mediterranean lifestyle and island life
Sunshine, delicious wholesome food, sun-kissed skin and long relaxing days running around beaches. Being an island, you can practice any imaginable water-sport (stand-up paddle, canoeing, kayaking, windsurfing, sailing, diving, boat rides, jet skis, snorkeling) with jaw-dropping backdrops and amazing diving spots. There are plenty of sandy beaches for volley-ball or a friendly soccer match, or simply tanning and enjoying the blue waters. These are all options to choose from when you're studying with BELS Language schools in Malta.
5. Develop an important life-skill & improving your resume
Being well travelled and being fluent in English are both considered assets on a resume. So, you can enjoy a trip, discover a new culture and advance your career opportunities at the same time. At the end of your course, you'll receive a certificate of attendance with the course duration, final level of English, and a personalised note from your teacher. If you have more time on your hands, you could even consider studying English during a gap year.
6. Meet new people
When you join a young adult programme like we're offering, you will make new friends easily. Whether you're travelling alone or in a group, you're bound to make new friends from all over the world. Nothing makes us happier than seeing friendships start at our language school in Malta, and continue from different corners of the world.
7. Regular and inexpensive flights
As an island in the middle of the Mediterranean, you can find inexpensive, regular and short flights to Malta from most European countries. Many low-cost airlines provide flights to Malta. For the best deals for summer, we suggest booking a few months in advance.
8. We prepare everything for you
Apart from your flights, BELS take care of everything else for you. Bookings can all be made with us directly, and our team members are here to help you with you any questions you may have.
Read what Fanny had to say about her experience in Malta and our language school.
Do you have any questions about visiting Malta with BELS Language schools?
Send them to us at [email protected] or speak to us on livechat – we're here to help.