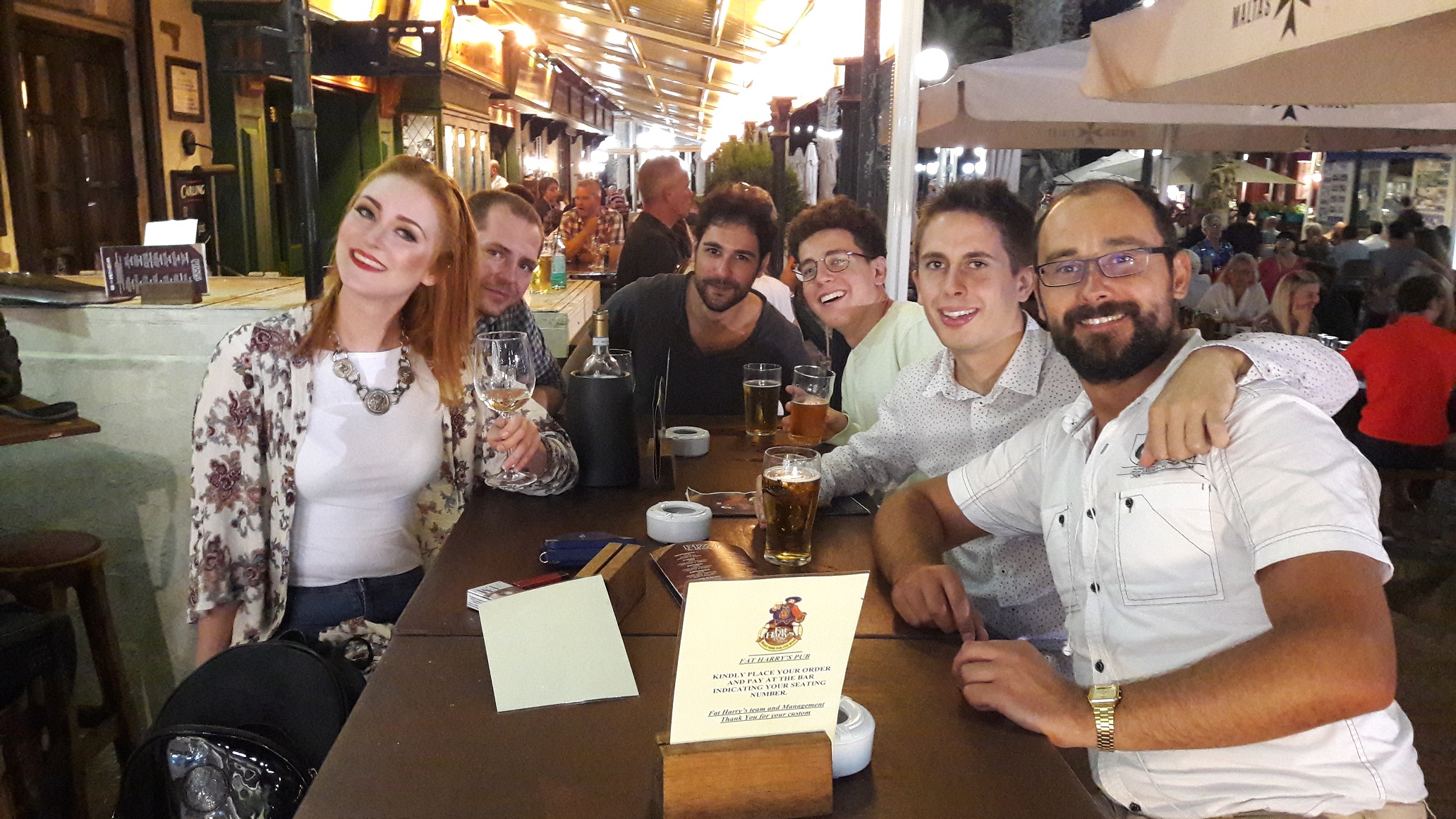 'My passion for learning foreign languages, especially English!' – Alex
Indulging in my passion for learning foreign languages.
Hello English Enthusiasts! My name is Alex and I'm from Austria.
I have my passion for learning foreign languages especially English for many years. Having studied Mechanical Engineering and worked for many years as a Sales Engineer in power plants, I have realised that the business world, customer requirements and their needs are changing very fast. To stay on track and updated, I made my choice to go to Malta and registered for classes with BELS for a long-term English course in September 2017.
I set a goal to finish a 12-weeks intensive English course as well as to take private lessons to support my learning with personalised English lessons. Then I returned for the second time to take another English course during summer vacation in 2019 which gave me an occasion to learn English while working  on the Advanced Student Book published by National Geographic.
Choosing the school
Looking for an English School in Malta, BELS was highly recommended to me by a German agent. At the time, I was attracted by an intensive program and individual preparation lessons for General and Business English Exams. Also, the school has comprehensive leisure activities to offer for every day you stay and for every desire.
When I first arrived
My first impression about the school was positive. On the first day, I was professionally accompanied by the study manager and could find an appropriate English level for me. The good coffee and small snacks were highly appreciated by all students.
The teachers and lessons
The English lessons were comprehensive and sometimes very demanding. The teachers used different methods such paper materials, games and digital whiteboard. I could always count on giving me a feedback about my progress and asking for my preferences. Furthermore, BELS is working closely together with examination centres and travel agents. The quality of BELS teaching, organisation and leisure activities speaks for itself.
A little about Malta
I would describe Malta as small, but very refined place to stay. It is highly recommended for all adventurers, historian, food and party lovers. Open-minded culture and breathtaking places to see waiting for you here.
Online courses with BELS
After my last visit I decided to take online lessons with BELS from my home. The reason was because it offered a  unique combination to continue studying English from home or on business trips on flexible basis. Working with a private teacher, it helps me revise vocabulary, grammar and receive valuable practical advice in writing business letters as well as improve my level of communication, fluency and self-confidence on the whole.