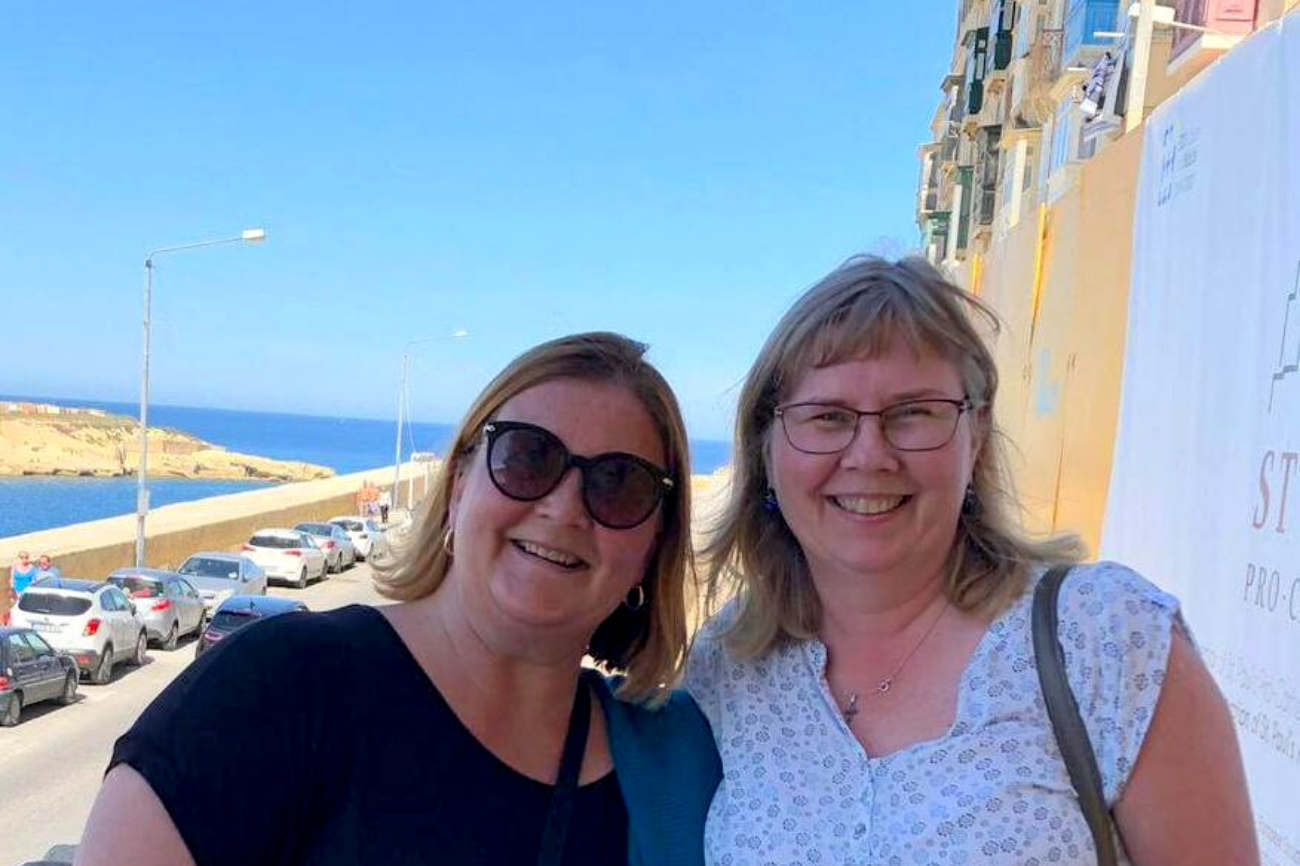 'Great Atmosphere and Top-Quality English Education – Anita
Furthering my English Education in Gozo.
Hi everyone, I'm Anita from Finland and earlier this year I spent two weeks at BELS Gozo to focus on my English education.
First of all, I must say this time at BELS Gozo was a really great experience. I couldn't believe how fun learning a language as an adult can be. My own language study memories related to English education are from my school days, more than 35 years ago. At that time, studying was really hard work and not very fun. Now I work as a principal and adult educator, so I think I can evaluate my experiences also from a professional perspective.
I can warmly recommend BELS to all adult learner. The whole staff in BELS did their job with all their hearts and it showed in everything. The staff at the office and front desk were really friendly and helpful. If necessary, the team organizes accommodation, airport transfers, bicycles as well as leisure program for students. What a complete service! The atmosphere in school was great.
We met teachers from all over the world. The level of English education and academic competence of the teachers was top notch quality. In my opinion, the most versatile language is learned under the guidance of native teachers because they know best all the nuances of the language. You will also learn to understand the different dialects of the speakers from different parts of the world at the same time. The enthusiasm of the teachers also keeps the students engaged and the lessons had an open atmosphere that supported learning. The study material was also very interesting and fascinating. We used also a variety of study methods in our studies.
Getting to know each other in the group was also important. Grouping methods we used and the opportunity to spend free time together helped to get to know other students. It was great that the school organized various leisure programs for students.
I hope I can come back someday to continue furthering my English education. I gained a lot more courage to use the English language, but two weeks was such a short time. My two weeks in BELS made me hungry to learn more. Thanks to all of you!