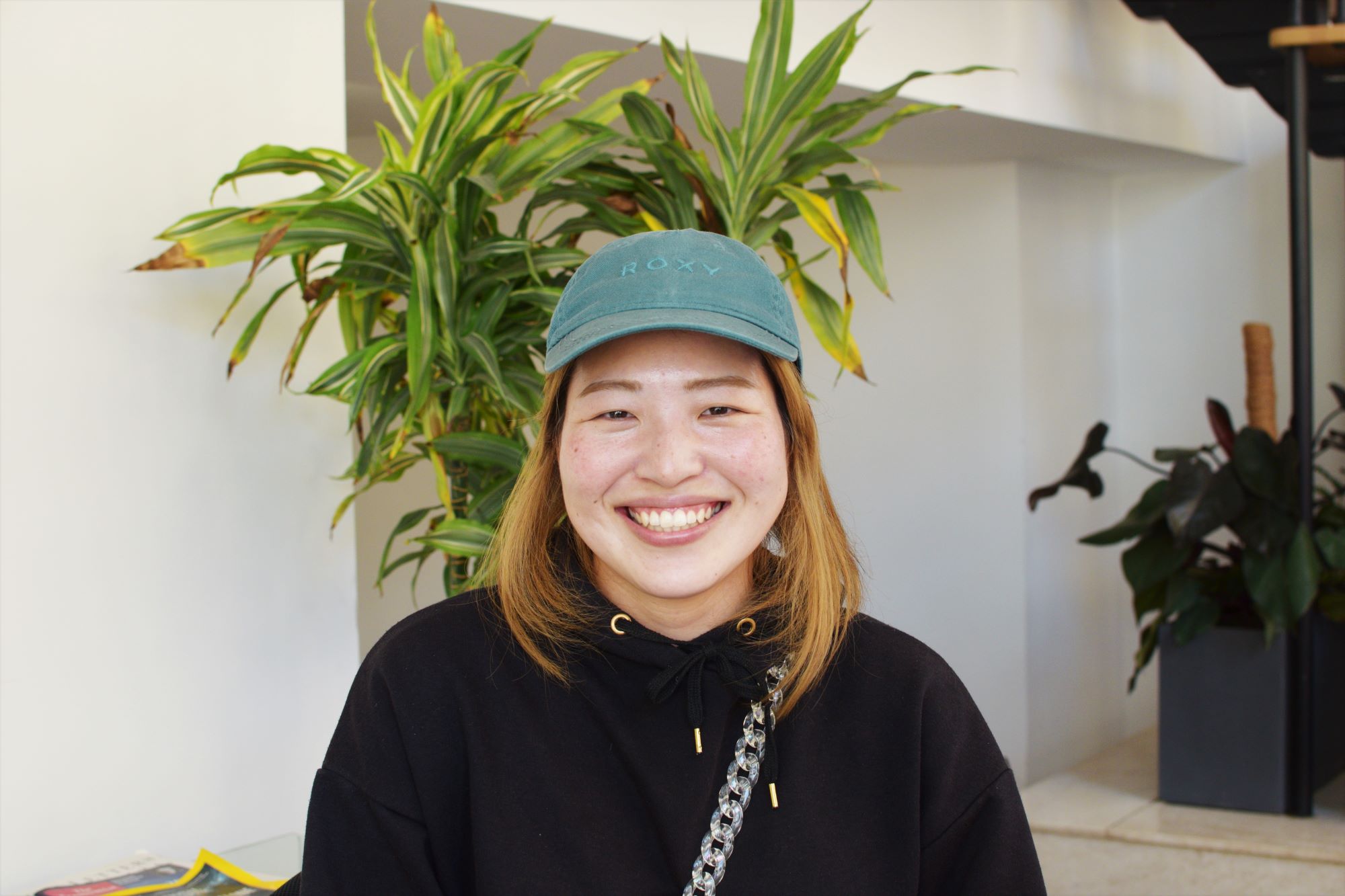 'Developing my English, and myself' – Madoka
Following my intuition and leaving my home to study abroad.
Meet Madoka, a 29-year-old nurse from Japan who took a break from her routine, and came to BELS to learn English. Read her story.
Hi everyone, my name is Madoka and I am 29 years old. At the moment I am taking some time off work as I came to Malta for a long-term course. However, I am a certified nurse and was working as a nurse in Japan before coming on this trip.
I am halfway through my course at the moment, and I feel satisfied about what I have achieved, so I would like to share my story and experience with you.
My inspiration to study English abroad
At first, it was really intuitive. I was living the same routine in Japan in my job as a nurse and I needed something more stimulating. I was looking for a change and the first thing that came to mind was studying abroad.
I wanted to visit different countries and interact with many people, to grow as an individual. So I decided to learn English because that's an important tool for travelling and connecting with people.
The reason I choose Malta as a study abroad destination
I was always interested in Malta because of the amazingly beautiful sea and buildings when I saw the images of Malta. Then because of the travel restrictions at the time, travelling to Malta was possible and also safe. So it made sense. The fact that I could travel to other European countries easily from Malta was also attractive. In fact, I have been to Barcelona and I really recommend it.
Choosing BELS as my school
I am 29 years and the students' ages in BELS was a fit good for me, and it has a more relaxed environment.
I decided to study at BELS because I wanted to study in a calm environment. A lot of people always suggest the bigger towns or cities such as Sliema and Valletta. But I thought staying in a seaside town and close to the countryside could be a good experience and decided to study at BELS.
My first impressions of the island
When I first arrived, I honestly thought there was nothing but grass and stones in the countryside. Every time a car drove by, there was so much sand flying around and it was new to me. The ocean was beautiful and I was very impressed. If you like the countryside and nature, this is the place for you.
Making new friends
Making friends at BELS was easy. The classes are actually small, so I knew many of the people who just passed by. It was easy to talk with people in the same class because we have the same language skills – classes are all divided according to the level of English. It was also easy because I live in student accommodation, so I can talk with many people there.
My learning journey
The classes here are a lot of fun. In Japan, all classes were boring, and I always felt sleepy. At BELS it's the complete opposite with a lot of activities and discussions. I am learning a lot by speaking up on my own.
Actually, I have made a lot of progress when I think of my first day. My stay is 20 weeks and I am now exactly 9 weeks past the halfway point. At first, I was a bit confused and my mind was like "?" all the time and I was panicking because I didn't know what to say. Now, I can understand a little bit more. It gives me confidence that I am becoming able to speak, even if my grammar is a mess.
Also, at first, I couldn't get into the café because I did not know any English, but when I got up the courage, I was able to get in.
Other valuable learning experiences
I have learned much more than English as well. For example, kindness – I feel a lot of kindness from people here. When I first came here, I didn't know what was right or left.
I was like "Where is the supermarket?" and I didn't even know how to take a shower because everything was different. People from other countries taught me everything
Even if I couldn't understand what they were saying, they translated it for me and I felt the kindness of people very much.
I learned two other important lessons that helped me come out of my shell – to speak up for myself and to act on my own. Even in class, if I don't understand something, I have to inform the teachers otherwise, the class will continue and I lost.
Final thoughts
If I had to choose three ways to summarize BELS, it would be:
Small and homey – it was easy to fit in here.
Fun classes – I recommend it because many of the teachers are fun.
Organised and clean – the restrooms were easy to use.
Watch her video testimonial in Japanese here: