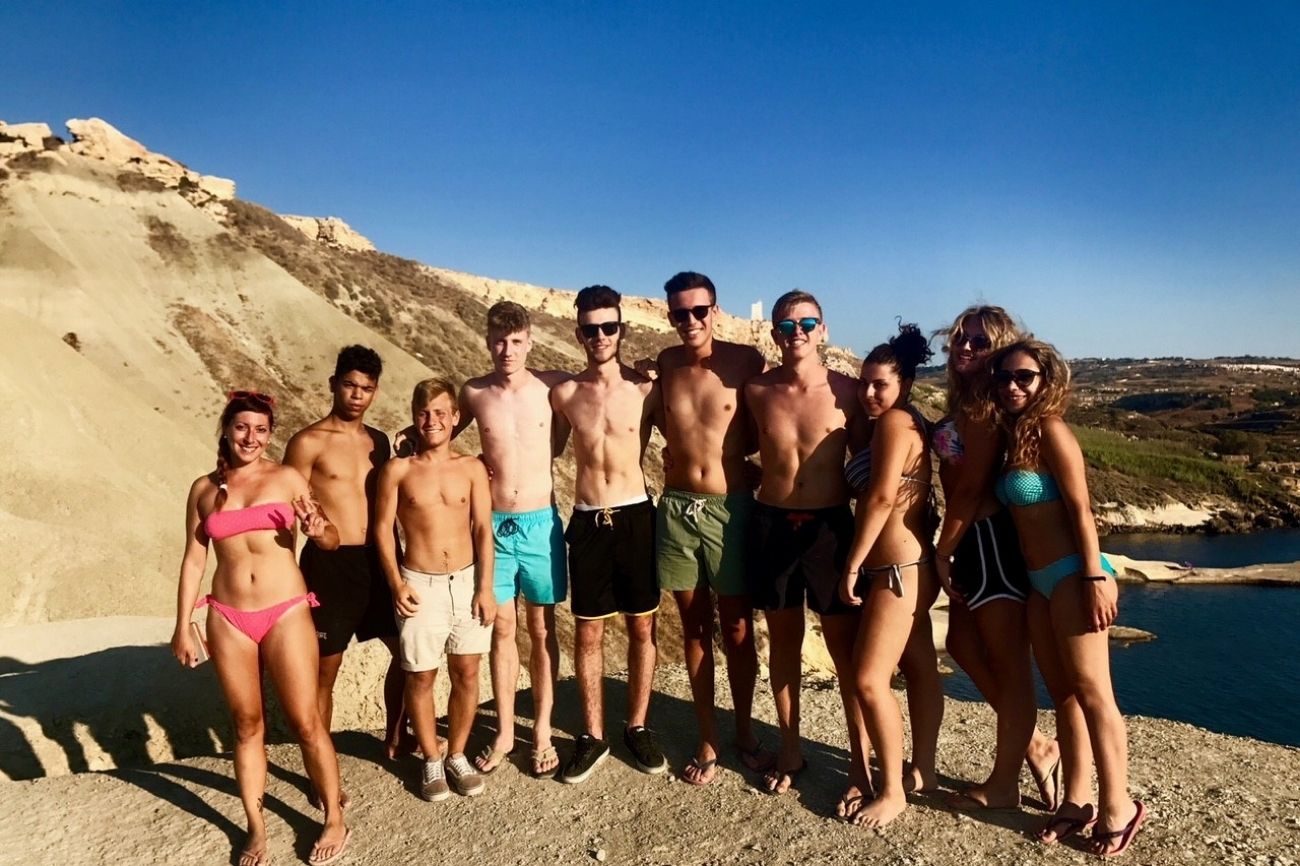 'Sun, Sea and Studies' – Miriana
Meet Miriana, who travelled to our school twice.
Read to find out about her summertime experiences with us.
I'm Miriana, an 18-year-old girl from Italy and I consider learning English a very important skill to master in my life. So whenever I have the opportunity, I always travel to English-speaking countries and attend some courses while having an immersive experience.
In the summer of 2018, I spent 3 weeks of my summer attending English courses in Malta with BELS. I went there with a childhood friend of mine, Filippo, who is also from Italy.
We were there during the month of July, which is a great time to visit, especially if you love the sea. In fact, we chose to study at this school in Malta because we could to enjoy the sea, while at the same time studying and improving my English.
When it comes to the actual school, the center is totally modern and I really like it. I recommend this school in particular because the teachers and the people who work there are very nice and friendly- my teacher Andrea was the best one! The lessons were varied: we spoke about a lot of different topics and our lives, we did some grammar, listening and writing exercises and we also learned a lot of new words. But the best part is that we actually had authentic conversations together in class which helped me to learn more.
I think Malta is the best destination if you want to study, enjoy the sea, and have a lot of fun at the same time. I really liked everything about the island and the lifestyle in Malta. It was such a wonderful experience that we decided to repeat the whole thing again the summer after.
Since we travelled to Malta during the summertime there were also many other young adults which made the experience even more memorable. When we were there we got to know a lot of nice people during our lessons. We went out with them during the afternoons and nights. I made a lot of friends with whom I am still in touch with today and we even visit each other occasionally.
In fact, during the Christmas holidays, I went to Spain to visit some friends that I met at BELS. So if you have the opportunity to attend a language school in Malta, go to BELS! I'm sure it will the best experience of your life like it was for me.