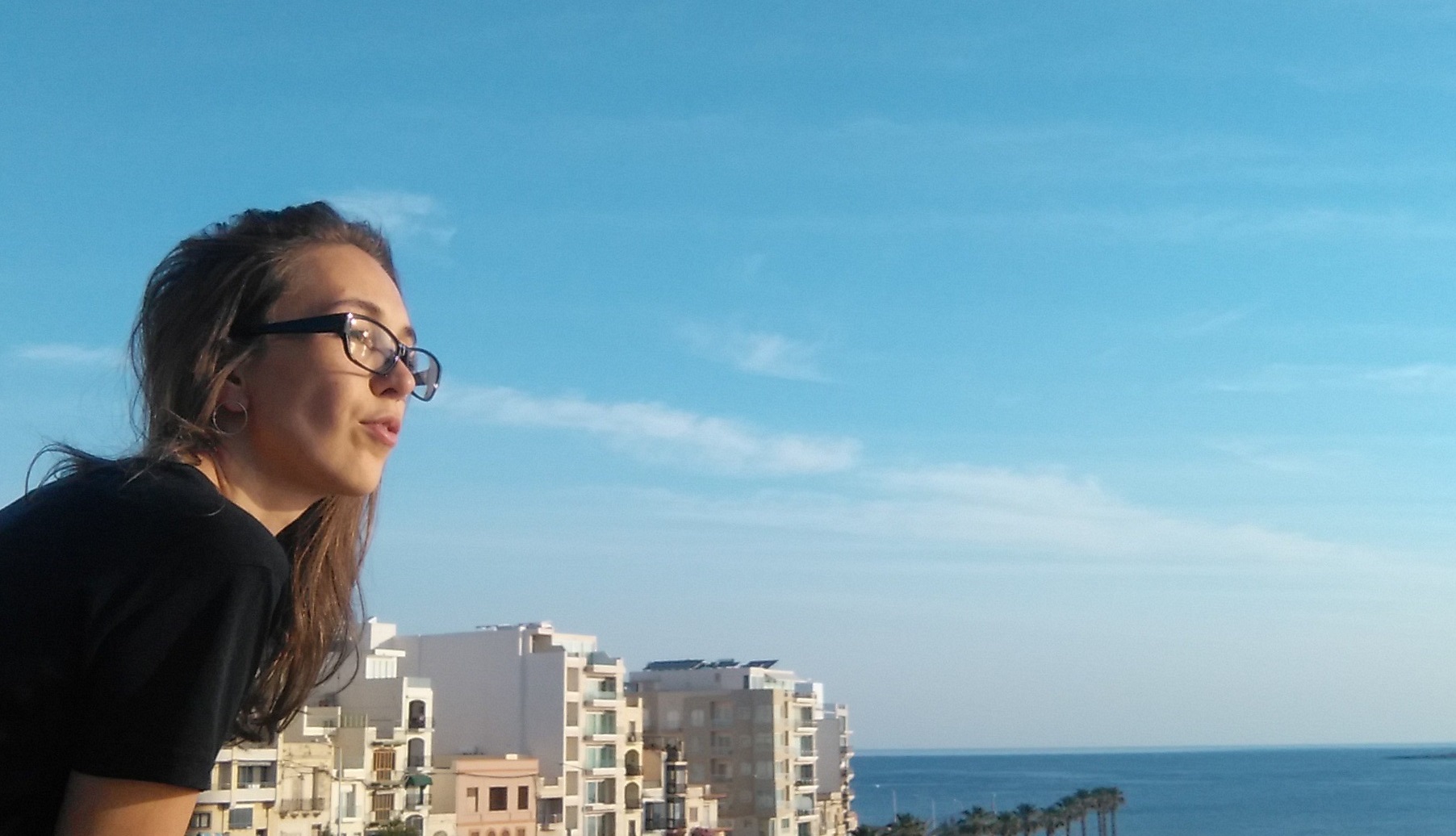 'Learning English and Enjoying it' – Yulya
Read about Yulya's Experience Learning English with us
Hi everyone, I'm Yulya from Russia and wanted to share my story about learning English at BELS with you all.
I bet you have been learning English since you were in school… It's time to take another look at studying whilst trying to do it in a fun way by having fun, meeting new people and improving your skills.
I studied at BELS Malta which by the sea in St. Paul's Bay. It's a wonderful place with breath-taking views, smell of pastizzi (a local and traditional Maltese cheese cake) and wine-bars located all along the coast. I lived in the BELS apartments which are a five-minute walk from the BELS Malta English School and sometimes it was a really hard not to turn to the beach in a hurry before the first lesson. You'll probably feel the same when you are there, but I'm also sure that you won't miss even one lesson – it's different here… Trust me – I had skipped a lot of the classes as a student before I came to BELS.
You will like classes because they are different indeed
You can choose short-term or long-term (8+ weeks) English courses at BELS Malta. In any case, it will be a great challenge as well as thrilling adventure. I chose short-term General English course, which was based on a National Geographic book. It allows you to practice your grammar, vocabulary, pronunciation, listening, and reading. The topics were very global and current. Moving forward to academic purposes, teachers offer a wide variety of activities. The main thing to realise is that learning English at BELS can be FUN. Sometimes, energy speaks louder than words!
What you need to make your studying more fun and effective?
As for me, the first thing is a great classroom atmosphere. In group courses there are around 4-12 people (lower numbers in low season) from different countries but the same level. After a couple of days we could talk to each other without having to stop and think. Despite cultural differences we felt completely in the right place at the right time … learning English and also feeling happy with the new experience and people I was spending my time with. No chance to stay silent – even for introverts.
The second thing, that made the course more enjoyable is the teaching method used. It is really dynamic and interactive, you are doing many activities all the time. I want to thank our teachers – Diane and Christine – for their enthusiasm and positive thinking. Their way of teaching is completely different when compared to my previous experiences. We tried to find our inspiration instead of learning things by heart. No spoiler, just remember: work hard and dream big. Then have a coffee break or two.
And finally, what made my stay at BELS an awesome experience is the island itself. To tell you the truth, I had never been interested in history, but I found it interesting to read about the knights of St John's Co-Cathedral in Valletta and to walk through the ancient streets of Mdina, Malta's ancient capital city. The whole island inspires, entertains and rewards you. And learning English in Malta was a great part of it – just don't stop!
So never stop exploring and remember: "Education is the sum of what students teach each other between lectures and seminars". Thanks Stephen Fry for this joke.
Get in touch with us to plan your trip to learn English in Malta.