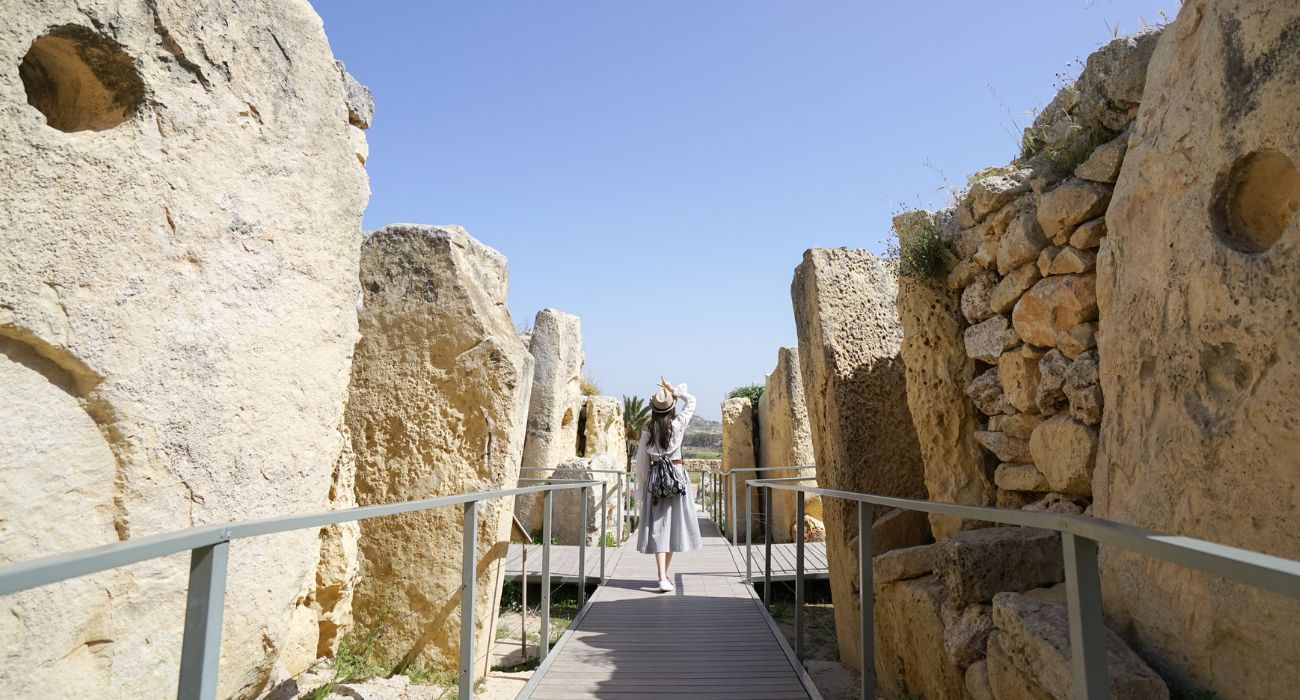 The Ultimate Guide to the Island of Gozo
Are you planning to visit or relocate to the island of Gozo?
Read our guide written by a local to experience the best of Gozo.
Gozo is a unique island in the middle of the Mediterranean, which forms a part of the Maltese archipelago. It is often referred to as Malta's sister island, and it's always been a popular destination for visitors making day trips from Malta. In recent years Gozo has become a much sought-after destination for its unique balance of nature, simplicity, culture, and lively atmosphere. To experience the real Gozo and all it has to offer, we recommend spending at least a week or two there.
How do I get to Gozo?
The only way to get to the island of Gozo from Malta is by ferry, and there are two main points that do this.
Visitors can choose between two main ports:
Cirkewwa, north of Malta – You can take the Gozo Channel ferry services from Cirkewwa in the north of Malta. The ferry ride takes around 25 minutes and takes you the Mgarr terminal in Gozo. This service is available for all types of vehicles and foot passengers. You can access the Gozo channel ferry schedule here.
Valleta, Central Malta – From Valletta you can take a fast-ferry service to Gozo. The ferry ride is approximately 45 minutes long and is only available for foot passengers. There are two main operators, Gozo Fast and Virtu Ferries.
What is Gozo like?
Anyone who visits Gozo falls in love with the little island instantly When compared to Malta, the beautiful island of Gozo has quite a distinctive character and retains many unique cultural and social aspects of bygone times.
One of the best aspects of Gozo is its size – it is approximately 14.5km long and 7.5km wide, with a shoreline of just around 43km and a population of 28,000. And every inch of the island is full of character. Flat-topped hills and cultivated fields characterise the landscape, while the coast has rugged cliffs, steep valleys, and beautiful inlets. Baroque churches and old stone farmhouses dot the countryside. With sunny weather, expansive beaches, a thriving nightlife, and 7,000 years of history, there is a great deal to see and do – anything from historical sites, forts, and amazing panoramas, as well as one of the archipelago's best-preserved prehistoric temples.
What is the island of Gozo famous for?
Gozo is famous for its unique blend of history and culture, with influences from the myriad of colonisers along the years. All of these influences created something truly unique which is known as the Gozitan way of life. You'll find aspects of Mediterranean culture, Arabic influence and more recent influences thanks to the ex-pats from all over the world who have chosen Gozo as their new home.
Here's a list of things the island of Gozo is well-known for:
Natural wonders – Endless gorgeous beaches, unique caves and rock formations picturesque hiking trails, and rustic countryside roads.
Historical sites – Gozo is home to the Ggantija world heritage site, a megalith temple dating back to between 3600 and 3200 BC. There's also a variety of museums found in the old fortification of Citadella, underground caves, and catacombs scattered around the island (check out the ones in Nadur square).
Cuisine and delicacies – For a tiny island, there's a huge amount of local food and delicacies to try. Our main suggestions are Gozitan Ftira, gbejna, local honey, and wine. Check out Ta' Mena Estates and Tal-Massar Winery.
Movies filmed in Gozo – Lately, Gozo has become an established filming destination. Most notably, it was selected for major titles like Troy, Game of Thrones, By the Sea, The Count of Monte Cristo, and Clash of the Titans. Many small indie movies and series are also filmed here.
Arts and Culture – Apart from the historical sites and museums, there's always something buzzing. Have a look at the Gozo events calendar for updates around your time.
English Schools – You can join our boutique English school for adults in Kercem, Gozo. Our center is a highly certified academic institution with over 20 years of experience. We offer courses for all levels, including a variety of general English, business English, and exam preparation courses. Individual courses for children are also possible.
Diving sites – Rated as one of the top scuba diving locations in the Mediterranean. On Gozo, you can dive all year round, with an underwater world full of reefs, caverns, walls, and wrecks to explore.
Water and Adventure Sports – The best way to explore the natural sites! Read our full article about watersports and adventure sports in Malta and Gozo.
Why should people visit Gozo?
The island has a slower pace of life with little to no traffic and everything is nearby, making it a lot easier to relax. Whether you're on holiday or living and working there, the simplicity and tranquillity around you make it impossible to get stressed. On Gozo, having a balanced life that values well-being comes naturally.
Gozitans are renowned for their splendid sense of hospitality and a laid-back attitude to life that appeals to most visitors. In the past, the Gozitan way of life was mainly based on agriculture and fishing. These aspects are still highly visible on the island which gives it a certain charm.
Nowadays, the island has also adopted a more cosmopolitan lifestyle. In part, this is due to the large and ever-increasing ex-pat community on the island. Many people from all over the world are choosing Gozo as their home – from young people looking for a new life, people visiting to learn English or enjoy the culture sector, to individuals working remotely and older people choosing to retire on Gozo. The island has plenty to offer for everyone.
What are the best things to do and see in Gozo?
Visitors here are those who enjoy the simpler things in life, such as picturesque countryside, wholesome food and wine, quaint villages, and integrating into the local way of life where traditions are still very much alive.
The best things to do in Gozo include anything from natural wonders, marvellous beaches, rich history and amazing cuisine. Read our ultimate list of things to do in Gozo.
Which are the best beaches in Gozo?
Being an island stretching 14KM means you're never too far from the beach. The coast of Gozo is dotted with little coves and marvellous rocky beaches. Apart from that there's several sandy beaches as well.
Have a look at the full guide to the best beaches in Gozo.
What are the best accommodation options in Gozo?
The variety of accommodation options in Gozo cater to any kind of traveller, both in relation to budget and preference. There's a beautiful selection of traditional farmhouses which have been renovated to meet modern needs, guesthouses, bed and breakfasts, boutique hotels and hotels. If you prefer to have your own private apartment, have a look at the selection on Airbnb.
If you're visiting Gozo to learn English with us at BELS, we can provide accommodation in our superior student residence or local host families. Private self-catering apartments are also available for groups or families.
What are the best restaurants and cafés in Gozo?
Food lovers take note! Gozo is blessed with authentic fooderies all over – be it restaurants, cafes, bistros, street food vendors or local farm-to-fork style eateries. Plan your foodie bucket list with our ultimate Gozo food guide.
How can I get around Gozo?
Another benefit of the small island life on Gozo – it's easy to get around with short distances and minimal traffic. The public bus system is extremely effective. It's also easy to cycle from one place to another if you're n good shape (just keep in mind the heat and hills!). You can rent a car, motorcycle, or electric scooter. You just need a valid EU license.
Make the most of your holiday on the island of Gozo and Join BELS English Schools.
Gain new language skills, meet like-minded people and explore the island with new friends. We have a lovely community made up of international students and staff, eager to welcome you. We can provide complete packages including courses, accommodation, airport transfers, and leisure activities. Contact us to map our learning plan, organise your trip and learn how to experience the best of Gozo.